Carnage Cosplay Gallery

The ever popular Adam Jay (of Superhero Photography by Adam Jay) has completed one of his most epic shoots to date and Project-Nerd was a part of it!
Adam Jay teamed up with Lucy Challenger and 4th Wall Design to create on of the most impressive liquid latex shoots ever. Project-Nerd got behind it to help make it happen, and we couldn't be happier with the results.
Check out the gallery of images below. Round 2 is coming in Spring 2014.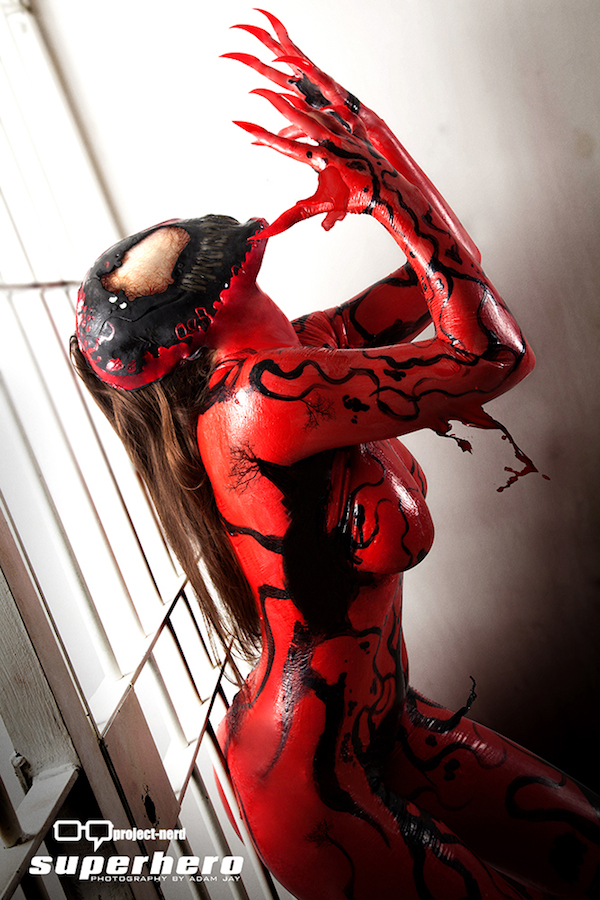 Photographer: Superhero Photography by Adam Jay | Model: Lucy Challenger | Latex Help: 4th Wall Design