'The Mandalorian' for Disney+ Trailer is Here and it is Fire!

Disney and Lucas Films is getting ready to close the book Skywalker saga in Star Wars: The Rise of Skywalker in December, yet Star Wars fans are far from done with the mythos surrounding the galaxy "far far away". Enter Jon Favreau. The creator for the Disney+ series The Mandalorian, Favreau looks to the stars to keep the story (and the money) flowing. While a risky endeavor, the trailer (seen below) all but smashes any doubt about the direction this series is set to take.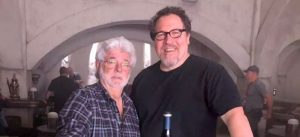 Fast-paced, gritty, and with a bit of an "old west" feel, it is easy to see how The Mandalorian has already started production on season two. There are virtual and practical effects, fascinating set pieces, and music, by Ludwig Göransson, that would make John Williams proud. It is everything fanboys and girls want in an expanded Star Wars universe.
In an interview with THR, Favreau stated "My fascination is with where technology and storytelling overlap… That's why Star Wars is so enduring and why we're surrounded by artwork for Star Wars, why that's a world I want to play in because it's tech and myth coming together in a perfect way."
Happy Hogan certainly looks to have delivered on this vision.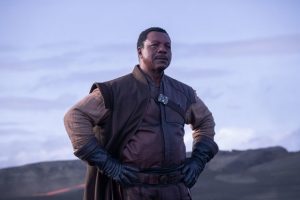 While Favreau will serve as writer, creator, and showrunner, there are equally impressive names in the cast. With names like Pedro Pascal (Game of Thrones), Gina Carano (Deadpool), Nick Nolte (Hulk), Giancarlo Esposito (Maze Runner), Emily Swallow (Supernatural), Carl Weathers (Rocky), Omid Abtahi (American Gods), and Werner Herzog (Jack Reacher); the eight-episode season is likely to be met with lofty expectations.
The synopsis is below:
"After the stories of Jango and Boba Fett, another warrior emerges in the Star Wars universe. The Mandalorian is set after the fall of the Empire and before the emergence of the First Order. We follow the travails of a lone gunfighter in the outer reaches of the galaxy far from the authority of the New Republic."
What do you think? Are you as excited about Disney's expansion of Star Wars canon as we are? Check out the trailer below and let us know what you think in the comments.