Project-Nerd Team at Colorado Springs Comic Con

This weekend (August 23rd – 25th), the Chapel Hills Mall (former Sears) will be overran by geeks, as Colorado Springs Comic Con 2019 takes over the mall. This year the convention has some amazing guests, such as William Shatner, Robert Englund, Kevin Eastman, and many more.
Project-Nerd will be setup onsite conducting interviews, live streaming, moderating panels, and capturing coverage to share with you all.
---
LIVE STREAMING
Project-Nerd will have the pavilion setup including the Live Stream Lounge powered by Pop-Up Lockers. The team will be streaming to Twitch during event hours Saturday and Sunday, with highlights including Guest Interviews, Live Podcasts, Random Q&A and Trivia, and other to be determined shenanigans.
CELEBRITY PANELS
The Project-Nerd Team will be moderating select panels throughout the weekend, including Kevin Eastman, The Walking Dead panel, the Terminator panel, both Power Rangers panels, as well as a number of the comic creator panels. For a full list of CSCC 2019 Panels, visit their website.
FLOOR COVERAGE
As with other events Proejct-Nerd attends, we'll have plenty of floor coverage including audio interviews, cosplay galleries, and the return of Behind the Cosplay. If you are attending CSCC this year, find us on the floor to potentially be interviewed for Behind the Cosplay or picked on for some random trivia.
---
If you want to find Project-Nerd this weekend, the team will be setup near the cosplay section on the second floor of the event. The lounge will be in full force all weekend, with plenty to share.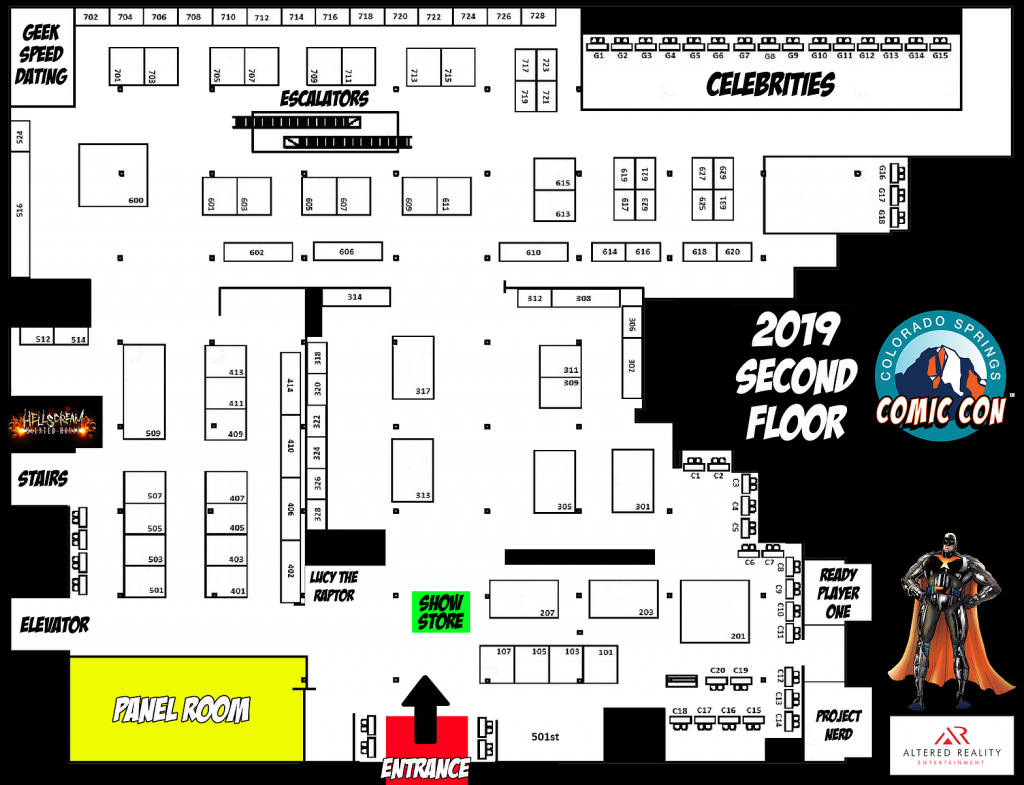 If you aren't able to attend Colorado Springs Comic Con this year, you can find amazing content on Twitch, Facebook, and right here on Project-Nerd all weekend long and the weeks following the show.
Head on over to the ProNerd Tour Category for more from Colorado Springs Comic Con 2019 and the other awesome events Project-Nerd has attended this year.