Mortal Kombat 11 Kombat Pack Trailer Welcomes T-800, Spawn, Joker, and MORE!

Mortal Kombat 11 gave fans a pleasant wake-up Wednesday morning with brand new DLC info. The trailer released Aug 21st to YouTube (seen below) shows the new MK characters in all of their glory. The full list includes Shang Tsung, Nightwolf, Terminator (T-800), Sindel, the Joker, and Spawn. While in-game fighting styles were not in the trailer, the announcement alone is enough to get fans of each franchise pumped about future release dates.
Fans have already been given access to Shang Tsung and Nightwolf, but the trailer gave release dates for the four remaining characters.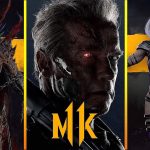 First up, Arnold as the Terminator (T-800 version), equipped with shotgun, red eye, and leather jacket. Scheduled for release on October 8th, and with the voice cast under wraps, the T-800 is ready for the gritty and bloody stage that Mortal Kombat delivers.
The next character released will be Sindel on November 26th. The mother of Princess Kitanna and Mortal Kombat 3 alum, will be voiced by video game voice-over veteran Mara Junot. She was clearly given an updated look to appear younger and more attractive.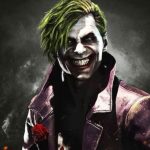 In 2020 players will have the chance to battle it out as the debonair Joker. The voice actor for this character is also not yet released, but fans across the internet are hopeful for Mark Hamill. Equipped with a golden club and his trademark devious smile, Joker will come to Mortal Kombat 11 on January 28th, 2020.
Finally, on March 17th, 2020, Spawn will be available for MK11 gameplay.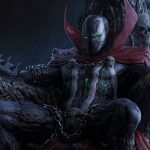 Todd McFarlane's Spawn, reportedly voiced by Keith David (Princess and the Frog), has fans ready to see what damage can be done by a character reanimated by the devil himself. Any chance for a Danny Devito as Violator cameo? Here's to hoping.
No matter your favorite MK character over the 27 years of the franchise, the folks at NetherRealm are doing their best to deliver new and exciting characters and gameplay to franchise fans.
Who are you looking forward to playing as most? Any chance they got Arnold Schwarzenegger to voice Terminator? Let us know what you think in the comments and check out the trailer below!