Keanu Reeves Delivers Make-A-Wish for New Jersey Girl

I get it, the fact that all the fun social media reports of Keanu Reeves doing awesome stuff were confirmed as fake kind of blows. But let's be honest. We know the accounts were made because of the amazing things Reeves actually does for people in his life.
From the stories of Keanu stopping to sign a yard sign somebody made for him, to helping a lost teacher find her way in Beverly Hills, to the unbelievable story of him helping the stranded airplane passengers, to just even his fun cameo in Always Be My Maybe. Keanu is just oozing perfection.
It all serves as a reminder that one should not be upset to find out those accounts were fake, but rather amazed by how awesome he is that he's inspired people to mimic his kindness online.
But Keanu's perfection continued this past week.
Thanks to Make-A-Wish and Reeves, a 16-year-old girl named Emily was able to spend some time with her favorite actor, and even watch him film a scene for Bill & Ted Face the Music. On Facebook, Make-A-Wish New Jersey posted several photos of a 16-year-old girl named Emily hanging out on the Face the Music set.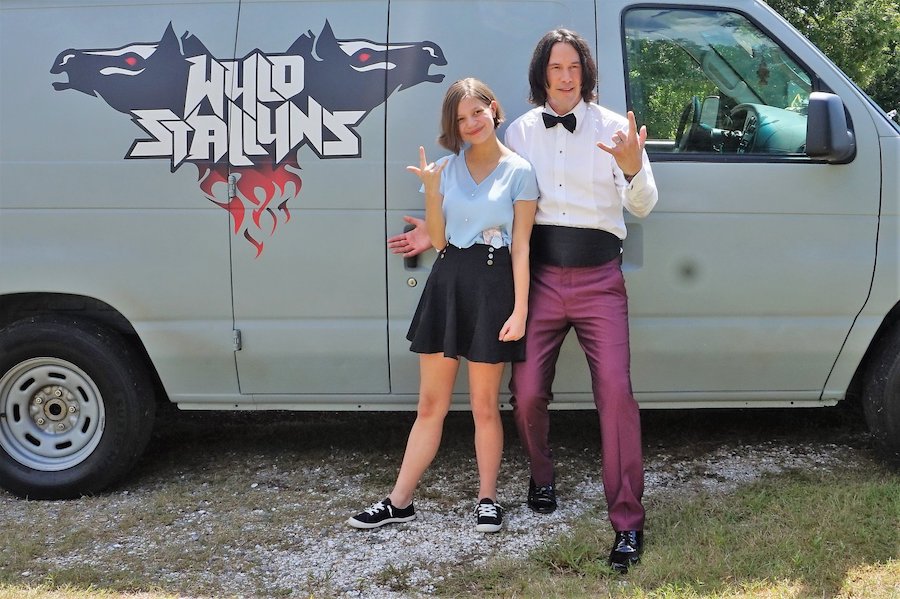 According to Emily's mother Deborah, Emily's all-time favorite movie is Bill & Ted's Excellent Adventure. "She came across it one day and was instantly hooked". Partnering up with Make-A-Wish, Emily was asked if she could have one wish, what would it be?
The answer was obvious.
As soon as Reeves was notified, the actor and his team quickly worked to create an unforgettable experience for Emily. After flying her to the Bill & Ted Face the Music set in Louisiana, Emily was able to watch the cast and crew film a scene personally hand-picked by Reeves. Thanking Make-A-Wish, Emily's mother couldn't be more grateful for the experience. "It was an unbelievable day," Deborah says. "She hasn't been this happy in months! Keanu seemed to be having as much fun with Emily as she was with him."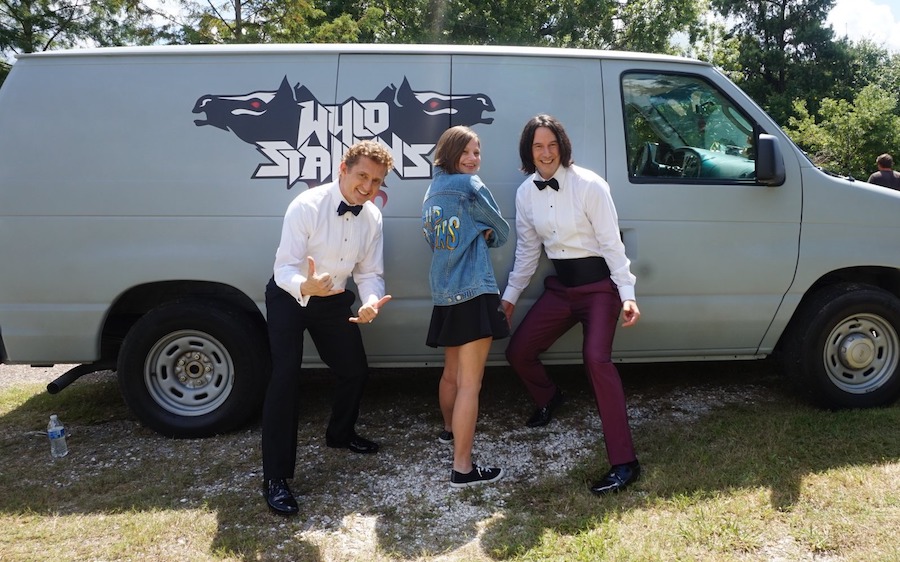 Another point for Keanu, and another reminder that humanity just doesn't deserve him.
What awesome and heartwarming Keanu Reeves story have you heard recently? Let us know in the comments below.