George R.R. Martin Talks 'Game of Thrones' Prequel

We haven't all recovered from the finale of Game of Thrones yet. No matter how you felt about it, much changed in the final season. With HBO trying their best to not lose any subscribers or fans, they quickly started chatting about the green-lit prequel series. But now George R.R. Martin is talking too.
Martin has opened up with new details on what to expect from executive producer Jane Goldman's Game of Thrones prequel, currently in production on its pilot episode. We had already known that the prequel is a thousand years prior to the events we just read and watched, but Martin is now sharing a bit more about what to expect.
"The Starks will definitely be there," Martin tells Entertainment Weekly (EW). Given the show's apparent focus on "the Age of Heroes," populated at least in part by a legendary hero named Bran the Builder, an ancient Stark and the namesake of eventual King Bran the Broken (Isaac Hempstead Wright), this should be of no surprise to any fan.
The Starks are there, but Martin doesn't expect much from House Lannister. House Casterly is in charge, and in Martin's established lore, a legendary trickster named Lann the Clever swindles the Casterly family and wins the Rock, establishing House Lannister as we eventually see it. Currently nobody has been announced as Lann the Clever, though there are hopes from many that Naomi Watts, the most recognizable star of the new Thrones cast, will be in that role.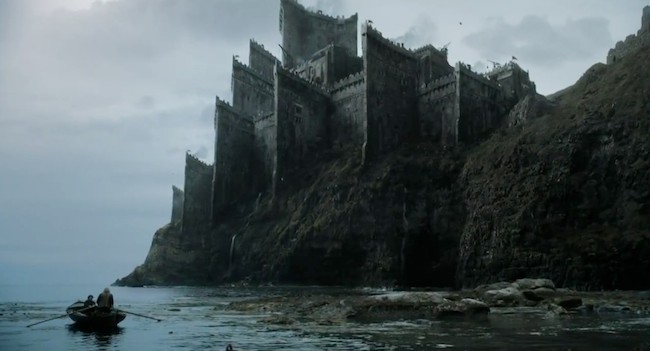 The threat from the North, defeated in the final season, will be a player again too. "Obviously the White Walkers are here — or as they're called in my books, the Others — and that will be an aspect of it," Martin added, foreshadowing that more supernatural walkers will be seen throughout the series.
It seemed like that would be plenty for Martin to share with EW but he continued, mentioning that the Seven Kingdoms as we know them are not what will be seen, but more like a number of smaller and petty kingdoms. "We talk about the Seven Kingdoms of Westeros; there were Seven Kingdoms at the time of Aegon's Conquest," says Martin. "But if you go back further, then there are nine kingdoms, and 12 kingdoms, and eventually you get back to where there are 100 kingdoms — petty kingdoms — and that's the era we're talking about here."
Watts is joined by stars Josh Whitehouse, Naomi Ackie, Denise Gough, Jamie Campbell Bower and Miranda Richardson, with more cast still to be announced. Even though the pilot is currently in production, HBO has made it clear the earliest we'd see anything is summer 2020, and probably later than that.
But I'm sure the next twelve months will hold plenty of information for the upcoming series.
Are you excited for the Game of Thrones prequel? Do you have any suggestions for HBO? Let us know all you want to share about it in the comments below.