'Toy Story 4' Theatrical Review
(Warning: Toy Story 4 spoilers in review)
There are a few movies with endings that always make me cry. I have seen them almost 100 times, and still knowing the outcome, I always end up needing to wipe my eyes. The best films are the ones that spark some type of emotion, and to me, if they make me cry, whether the tears be full of happiness or sadness, I consider them a classic in my library. I have a friend who thought it was funny that I cried at movies. I'm not sure if it was because I was a guy, but there is a reaction film produce that are so powerful they can break the expectations on how you think someone should respond.
One of the films that does this to me every time is Toy Story 3. The ending of that film brings tears, not just because it is a perfect ending to the film, but a fitting conclusion to the trilogy of Pixar and Disney had put out since many of us were teenagers.
The Toy Story trilogy is nothing less than a masterpiece. It's themes and lessons on friendship, as well as always being there to the end when someone needs you is something that will be passed on through generations. In fact, I wouldn't put it past the three movies being a requirement for schools one day. We are living at time in this country where differences can make one forget what makes a friendship so special. Just watching one of these movies can remind us why the bond of friendship is that strong.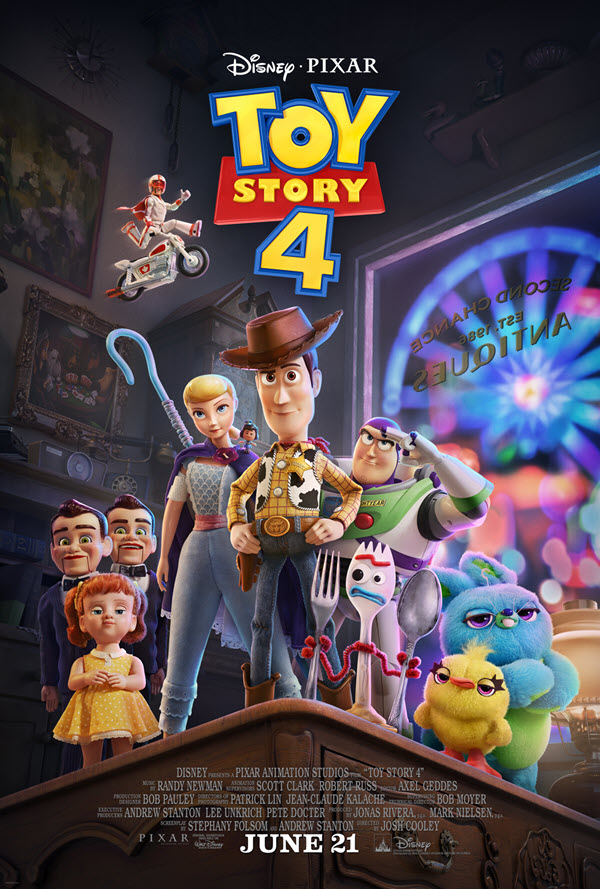 For these reason, when I saw that they were making a new Toy Story film, I could only ask "Why?" Nothing about these films required anything to be added, and immediately I thought it had to be some kind of cash grab. As great as Pixar's record has been producing films that hit the heart, they have had some that really missed the mark. The sequels to Monsters Inc. and Cars, although decent, could not replicate the level of excellence produced by the originals. It felt like they were being made because Disney saw dollars in the merchandise. That's why going into Toy Story 4 I was a hesitant, especially because much of the plot seemed to circle around a spork.
Well, I was wrong.
Not only is the 4th edition outstanding, but also it also could arguably be the best in the collection. Leave it up to Pixar to go all in when they didn't have to, and in the end prove the 4th time can be a charm. Normally when you have something on that level of greatness you don't mess with it. Toy Story 4 continues with the same themes and lessons, but challenges them with new ones such as temptation, as well as knowing when to let go. Ultimately the film is about the journey of Woody, who has now cemented himself as possibly the greatest hero in all of cinema.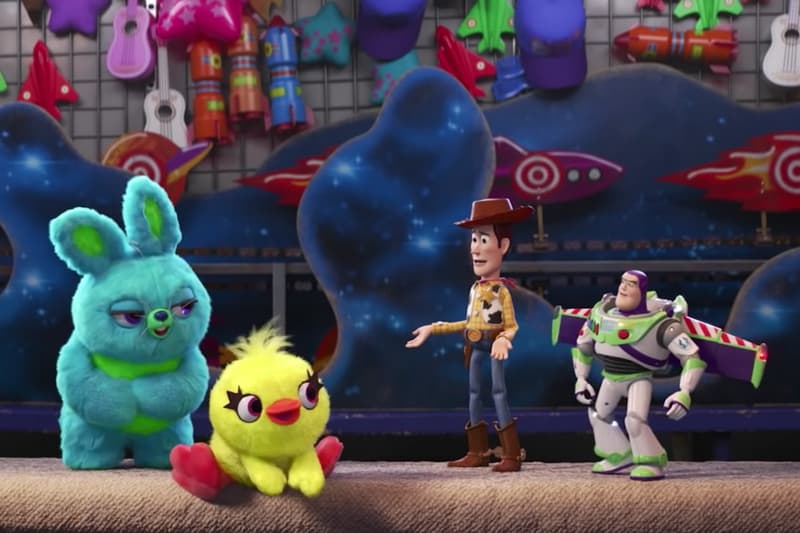 The film starts with a flashback that takes us to a rescue of one toy left out in the rain that results in another becoming a "lost toy." Skip ahead to the present time where the beloved gang of Woody (Tom Hanks), Buzz (Tim Allen), Jessie (Joan Cusack), Rex (Wallace Shawn), Slinky Dog (Blake Clark) are still being played by Bonnie.
Everyone seems to have adapted well to having a new owner, except for Woody, who finds himself in an unfamiliar role of no longer being the favorite toy. No matter what his position may be in a child's life, Woody continues to follow the mission that is to make his kids life happy at any cost. In seeing Bonnie sad on her first day of Kindergarten, he sneaks himself into her backpack so that he can help make it the best day it can be. Without being noticed in the class, Woody grabs a bunch of items and leaves them on Bonnie's table that results in the creation of what will become her new favorite toy, Forky (Tom Hale).
The makeshift toy of a spork, popsicle sticks and googly eyes is the most important thing to the child, though Forky doesn't realize it. He believes he is trash and thus his calling is to find his way to the trashcan. Only Woody can see his importance, and thus begins a new adventure of keeping her beloved spork out of the garbage until Forky can understand his true purpose. Unfortunately, during a family trip in an RV, Forky is able to escape out the back window, forcing Woody to chase after him. It's a journey that will test Woody against new foes, but also test him against the very beliefs he has followed his whole life.
The Toy Story films stay with consistent in their plot and themes, and at times might be repetitive to some audience members. It is the characters of these films that keep us drawn in, no matter what they do and where it takes place. With a cast of old and new faces Toy Story 4 continues to entertain us with characters we care about, but in the end this is the story of Woody's journey, and an ode to what he has meant to so many of us who grew up with him as a child.
Tom Hanks has a hall of fame resume of characters, but this one can be debated as his best. Woody has had the comfort of being the top toy, which although not the main reason, has played a huge part in following a code of never giving up on your kid. But as a future attic occupant, his morals are tested by the outside world (as well as reuniting with someone he maybe cared for as much as his owners) to question what is the true purpose as a toy is. Hanks has said for this film he had to turn himself from the microphone at times to picture the scene. He knows the importance of this character, and these films. In a role that requires using only one's voice to create the right emotion necessary, Hanks is as much as master as he is in live action film.
With Woody getting the bulk of the story, it moves Buzz to more of a side character. He does get his moments, as he should, allowing Tim Allen continue the comedic presence of the spaceman, who in this film at times is guided by the voice inside him (his voice action buttons). Although some might gripe there is not enough scenes showcasing the power of Tom Hanks and Tim Allen together, the separation is important for Buzz in understanding what his best friend means to him, and how what their leader does for the group affects him. It is what will make one of the greatest scenes in the whole franchise, and those words that come from Allen all more meaningful.
As Forky, Tom Hale is not only funny, but creates a character with a great message that reminds us we are more than we think we are. Every adventure brings us new characters, and Toy Story 4 does so with performances by Mel Brooks, Carl Weathers, Christina Hendricks, and Keanu Reeves. Jordan Peele and Keegan-Michael Key steal the show. As carnival prizes Bunny and Ducky, they keep the laughs coming for the audience every second with their plans to get out of trouble. A scene where they suggest how to obtain a key not only had me dying, but also missing the comedic duo of Key and Peele.
In Toy Story 4, you have a film you thought you didn't need, but by the end are happy Pixar and Disney returned to this world once again. Perhaps this time should be the last. It's a film that brings Woody's story full circle, and in doing so reminds the audience that you are allowed to take care of yourself while doing so for others. This summer has been a trail of missed sequels, so it is refreshing to find that one of the most beloved sagas can still create something new and meaningful when you don't think there was anything left for it to produce. Toy Story truly can go to infinity and beyond. I thought we had a fitting end nine years ago, but after watching this, I can't imagine it ending any other way.
Must See
Summary
Toy Story 4 is in theaters June 21st, 2019.