HBO's 'Watchmen' Coming Fall 2019

The recent trailer for HBO's Watchmen begins, "We are no one. We are everyone. And we are invisible." The doomsday clock continues to count down, as we count down the days to this fall's release. While we do not have an exact release date, we have enough to be excited.
The show synopsis reads, "Set in an alternate history where 'superheroes' are treated as outlaws, this drama series embraces the nostalgia of the original groundbreaking graphic novel of the same name while attempting to break new ground of its own."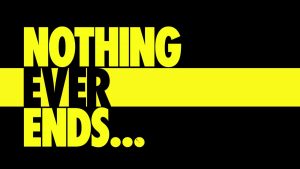 Loosely Based on Alan Moore and Dave Gibbons' dark comic book series, and created by Lost's Damon Lindelof, Watchmen is bringing a solid cast to the Home Box Office. The cast includes Regina King, Jeremy Irons, Don Johnson, Jean Smart, Tim Blake Nelson, Louis Gossett Jr., Yahya Abdul-Mateen II, Hong Chau, Andrew Howard, Tom Mison, Frances Fisher, Jacob Ming-Trent, Sara Vickers, Dylan Schombing, and James Wolk.
The 10 episode series is set in Oklahoma, and follows Police Officer Angela Abraham, and her husband Cal (King and Abdul-Mateen II). Irons' character, Adrian Veidt, will likely be a central figure as well. We are all still curious on how and where the superhero/antihero components will play into the new show. All parties have done a great job of teasing everything and giving us nothing. What we do know is that it will not be an adaptation of the Moore and Gibbons stories as we know them from the comics.
Still, we're excited for this show for a few reasons. The HBO release usually means there will be heavy and edgy material early. This is their recipe to hook viewers, and has worked for Westworld, Game of Thrones, and all of their other successful properties. Viewers should expect sexual content, adult language, and violence. Pushing boundaries is one reason why the Watchmen comic has been so successful; expect the show to do the same.
The original music is being created by Nine Inch Nails musicians Trent Reznor and Atticus Ross. They will likely bring their industrial rock style to the show. This absolutely aligns with the tone we get from the clips, and trailer released so far.
Make no mistakes, the new Watchmen series from HBO has more than earned the viewership it will get after debuting this fall; however, we really do not know much about what to expect. There have been no clear references to Doctor Manhatten, The Comedian, Nite Owl, or any of the other characters directly from the source material. In the trailer there are several folks wearing Rorschach masks, but that's about it. The hope is that HBO and Lindelof are able to honor the original comics, and do something exciting and new. Now we wait.
Check out the trailer below, and let us know what you think in the comments!