The Nerdcast 193: Marvel vs Avatar

Spider-Man doing whatever a Spider… can?
Avengers: Endgame is so big, the team is still talking about it. But the big question now is can it take Avatar's box office crown? Iggy is out, so Adam, Bob, and Tyler take on all that is going on in pop-culture this week, including the new Spider-Man trailer, box office battles, and much more.
The Nerdcast. Now on Wednesdays!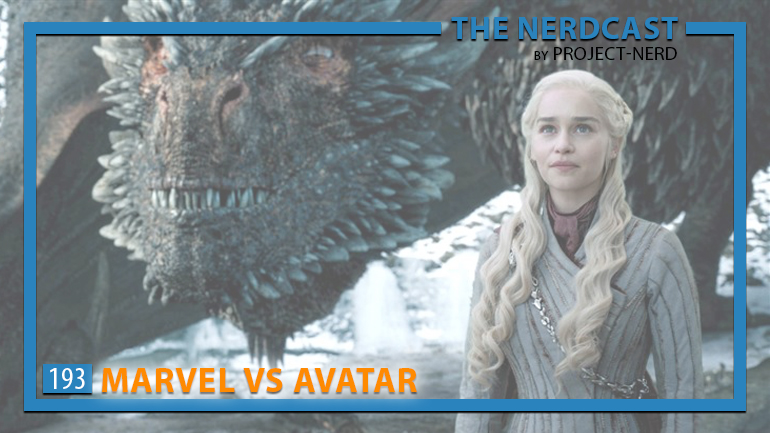 Episode 193: Marvel vs Avatar
Project-Nerd's The Nerdcast is back and better than ever in 2019. Join Adam, Bob, Iggy, and Tyler as they bring you an hour of geeky goodness each week focusing on movies, comics, video games, cosplay, and just about anything else geek. Find out why Project-Nerd's flagship podcast, which now airs every Wednesday, has more than 10 intentional listeners and thousands of accidental ones.