Nebraskan Nerds Need Your Help

Story time! I grew up in a small town in central Nebraska. I was raised on a cattle ranch in the middle of nowhere and graduated from high school with a ginormous class of 17. My family still works the ranch and lives in Holt County, and I have moved to the big city for general adulting purposes. On March 12th the dam in Boyd County, Nebraska broke. I don't mean a little water came spilling over the top, I mean it was annihilated. This event paired with consistent rain and cold temperatures caused a chain of flooding that greatly affected a large portion of Nebraska. For most of the week following, Nebraska was basically closed.
According the KBRX (my hometown local radio station) Spencer and Naper are without water as the flooding has knocked out the main water line and the power. Even after two weeks several roads are still closed due to either flooding or GIANT CHUNKS OF ICE that were dropped on the highway as the water passed over. The issue is improving and Nebraskans are working hard to re-establish normalcy, but it will take a while as many bridges, buildings, and homes have been wiped away by this catastrophic event. Also they have gotten at least one snow storm since.
The severity of this issue was barely touched by National News sources or even the Weather Channel (seriously what else do they have to talk about). If mentioned at all it was simply a side mention of, "Nebraska is having some bad weather." Not an incorrect assessment of the situation, but that doesn't really capture the whole picture. The truth of the matter, is that even though Nebraska has done a great job of helping itself through this hard time they could still use a hand. Nerds, families, and a few grumpy old farmers still inhabit this place. Some have lost their homes, some have lost businesses or their livelihoods, a few very unfortunate souls have lost loved ones. The hardship of this event is ongoing as the water is receding very slowly. Many major highways, interstates, and roads are still impassable.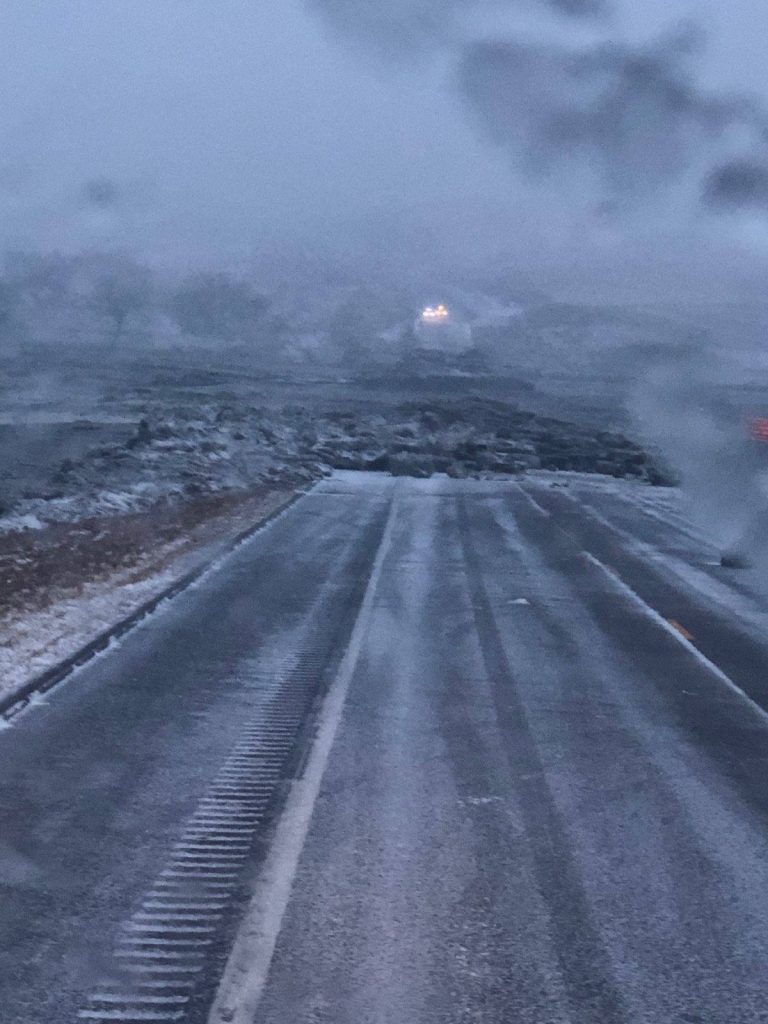 I know that some of you may be confused as to why this is on Project-Nerd. Well, there are actually a lot of artists in Nebraska. Some of the artists are also ranchers/farmers. Some are really struggling right now. I had the opportunity for a few years to work at the Willa Cather Foundation in Red Cloud, NE and was lucky enough to coordinate with local artists to fill the Red Cloud Opera House Art Gallery. Below are some of my favorite pieces by some of my favorite local artists.
Oil painting by Patricia Scarborough
Oil Painting by Jeremy Daniels
This issue is still ongoing. On April 1st the Senate shot down two competing bills that could have helped with disaster relief efforts. The issue is that Puerto Rico is still recovering from hurricane Maria. Disaster recovery is very expensive and it is hard to figure out how funds need to be allocated to help both areas in need. For the time being, traditional charities are the best way to help.
Ready and willing to help our nerds and families in Nebraska (it is possible to be a nerd family, but I figured they exist in both categories)? Consider donating to Amplify Arts which has an emergency fund for qualified artists in need. As always, you can donate to the American Red Cross. If accessed from the KTIV TV page you should be able to donate directly to the NE relief program. United Way of the Midlands has a fund set up for families who lost their homes or experienced setbacks in Nebraska and Iowa. The Nebraska Farm Bureau has also set up a disaster relief fund with 100% of the proceeds go to Nebraska Agriculturalists.
The current tourism slogan for Nebraska is "Nebraska: it isn't for everyone." And with current events I feel like the slogan rings true. These hardy and stubborn group of people have suffered and could use your help.