DC Universe to Add 20,000 Comics to Service. What to Read First?

Last weekend at Anaheim WonderCon, DC Comics announced that they will be adding the entire DC digital comic library to the DC Universe streaming service.  Essentially, every DC comic older than 12 months, that currently exists digitally, will be available on the app.  This is an addition of over 20,000 comics, without any increase in price (which is currently $7.99 a month or $74.99 for an annual subscription). This is huge news for comic fans who have been clamoring for a DC answer to Marvel Unlimited for years.
A library of over 20,000 comics can also be a bit daunting.  Where do you even start?  Lucky for you, Project-Nerd has your back.
Much like binge-watching, binge-reading comics is a lot more satisfactory when there's a long stretch with a singular creative vision.  In the comic community, these are called "runs," and as a shorthand are often referred to by writer or writer/artist creative team, as they are here.
There are literally hundreds of "The Greatest Comics of All Time" lists in existence, so this isn't an attempt to create another one.  In fact, a deliberate effort was made to avoid books you'll see on every other list.  On demand, Nexflix-style reading libraries are a perfect place to explore deeper dives, and underappreciated gems.  You won't find any mini-series or books that ran less than 12 issues, as the aim is to provide great binge-reading material.  Also worth noting, DC Universe unfortunately won't include Vertigo label books.
With that said, we hope you find something to love!
Kamandi by Jack Kirby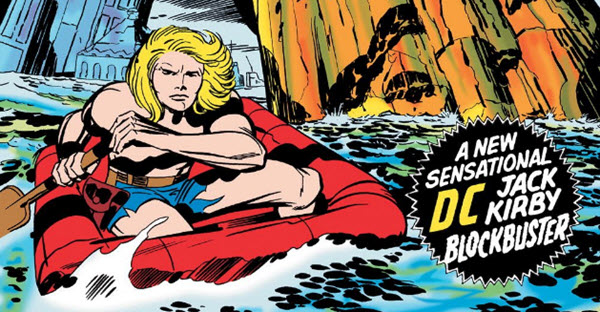 On a list of Jack Kirby's amazing accomplishments, Kamandi disappears next to creations like Captain America, the Fantastic Four, the X-Men, and the Fourth World Saga of the New Gods (by all means, READ THAT TOO, it's awesome!) and for good reason.  It's a shame, because Kamandi is a brilliant exploration of the human capacity for both destruction and survival.  It's also absolutely bonkers in all the best ways.  From the moment his young hero Kamandi sets foot outside of the bunker at "Command D" (get it?), Kirby never rests, pushing his limitless imagination to come up with more "out of the frying pan, into the fire" scenarios.  This is 40 issues of peak Kirby craziness, and an underappreciated gem.
Start with: Kamandi (1972) #1
New Teen Titans by Marv Wolfman & George Perez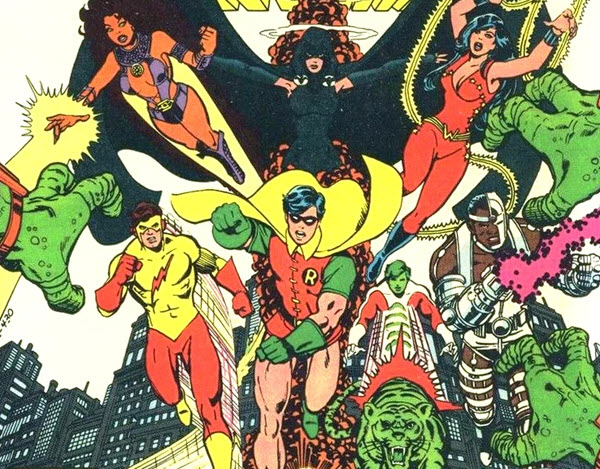 In all, Wolfman wrote close to 300 issues of Teen Titans and Titans related spin-off books, the bulk of which were drawn by the equally legendary George Perez.  Over the last 40 years, Wolfman created the overwhelming majority of Teen Titans and Titans villains.  The stories still hold up today, as Wolfman took his young heroes though coming of age stories, tragedies, betrayals, and epic adventures.  DC has done a good job of keeping classic story arcs like The Judas Contract and The Terror of Trigon in print, but this addition to DC Universe will make it so much easier to read beyond a handful of issues.
Start with: New Teen Titans (1980) #1
Starman by James Robinson & Tony Harris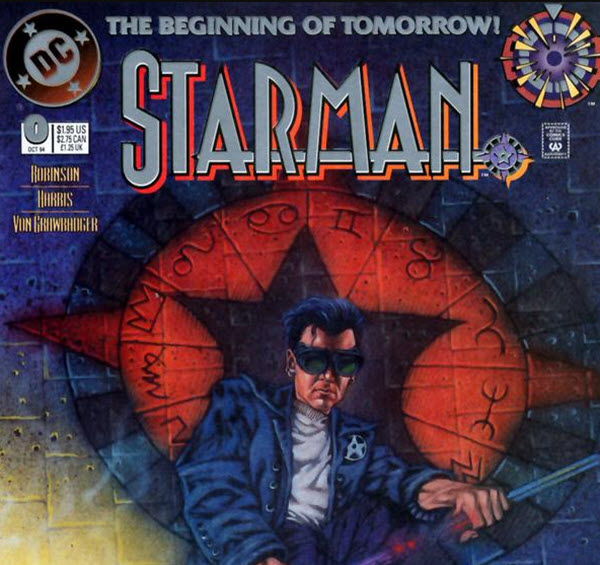 The 90's at DC Comics were all about heroic legacies, with a new generation of heroes taking on the mantles of older characters.  No comic translated this conceptual subtext into text better than James Robinson's Starman.  The book follows Jack Knight, son of the original 1940's Starman, Ted Knight, who reluctantly steps into the shoes of Starman when the role is thrust upon him.  He's far from your typical super hero, and in so many ways Starman is unlike any other super hero comic.  It's an exploration of the giant tapestry of (at the time) 55 years of stories and universe building, the weight that past can carry, and finding oneself in that larger, older world.  As one of the few superhero comics with a definitive beginning and end, it makes for a very satisfying binge-read.
Where to start: Starman (1995) #0
Young Justice by Peter David and Todd Nauck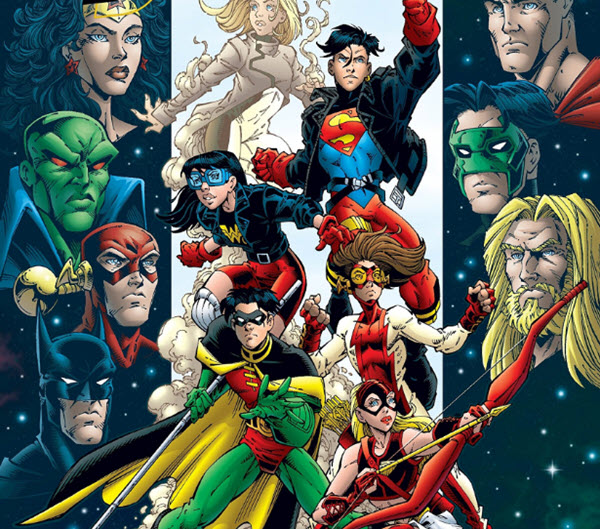 Remember how the 90's at DC were about heroic legacies and all that jazz?  Young Justice was a superhero team, founded by the third Robin, the grandson of the second Flash, a partial clone of Superman, and the second Wonder Girl.  It took the idea of legacy hero identities, fed it a diet of pixie sticks and Mountain Dew, and let it run wild.  It followed heroes "too young" for the Teen Titans, with big personalities, on even bigger adventures.  Young Justice is pure fun in a way that many comics forget how to be.
Start with: Young Justice (1998) #1
Batgirl by Kelley Puckett and Damien Scott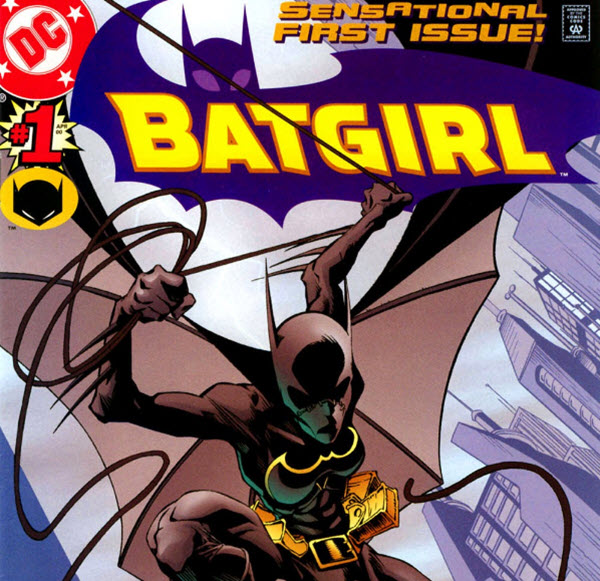 This entire list could be composed of Batman comics from early 2000's, but no book better demonstrates the strength of the entire Batman line at that time better than Batgirl by Kelley Puckett and Damien Scott.  Puckett cut his teeth writing Batman stories boiled down to their purest essence in the (also stellar) Batman Adventures, and that economical storytelling is on full display here.  Damian Scott's art is electric and as unique today as it was almost 20 years ago.
Another "heroic legacy" book, this edition of Batgirl is about the daughter of an assassin, who was raised to "speak" in violence rather than words.  Batman and former Batgirl Barbara Gordon take in a child raised to murder, and attempt to mold her into something better.  Batgirl was an exploration of violence as a concept, and the Bat-family's efforts to make the world better – beyond just punching out murder clowns.
Start with: Batgirl (2000) #1
Green Lantern by Geoff Johns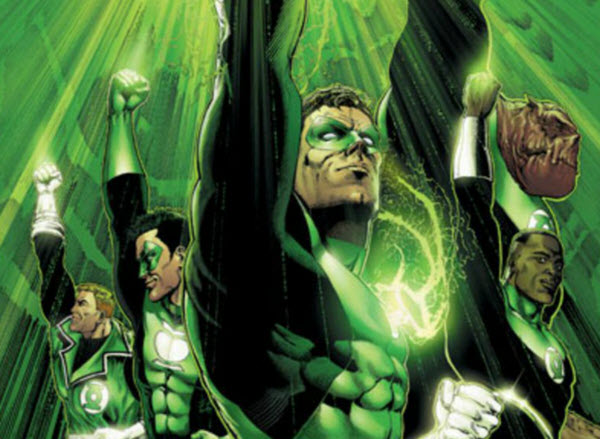 As a big fan of both Green Lantern Kyle Rayner, and the concept of Hal Jordan seeking redemption as the Spectre, I was largely resistant to this "Rebirth" at the time.  No one can argue with the results, however.  For a very long stretch, Geoff Johns made Green Lantern THE comic to read at DC, refining, reinvigorating, and expanding the Green Lantern mythos in unexpected ways.  In all, he wrote close to 120 Green Lantern and Green Lantern-adjacent comics.
The series follows the return of Hal Jordan as the greatest Green Lantern, the rebirth of the Green Lantern Corps, the introduction of a spectrum of power ring colors and ring-wielders, huge events, and intergalactic wars.  The scope of the book is huge, as Johns makes the GL Corps genuinely feel like protectors of an entire universe.
Start with Green Lantern:Rebirth, then Green Lantern (2004) #1
Animal Man by Jeff Lemire and Swamp Thing by Scott Snyder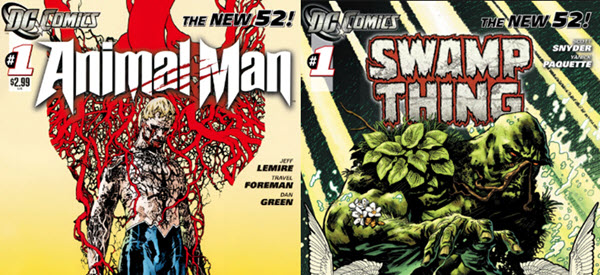 In the 1980's, comic legends Alan Moore and Grant Morrison sent shockwaves through the comic industry with their revitalization of D-list DC characters Swamp Thing and Animal Man.  Both of those runs are fantastic and highly recommended.  In 2011, DC Comics decided to re-start their universe, and hoping to catch similar magic, handed those character to two of the best writers in comics today, Jeff Lemire and Scott Snyder.
The two books are heavily intertwined, both explicitly in crossover events, as well as the presented themes.  Animal Man is revealed to be a protector of The Red, the source of animal life, and Swamp Thing of The Green, the source of plant life.  The Red & The Green exist in both eternal conflict and interdependence, and both reside in opposition to The Black, death.  Both comics are flavored heavily with elements of the horror genre.
Start with: Animal Man (2011) #1 and Swamp Thing (2011) #1
Rebirth era Superman by Peter Tomasi and Patrick Gleason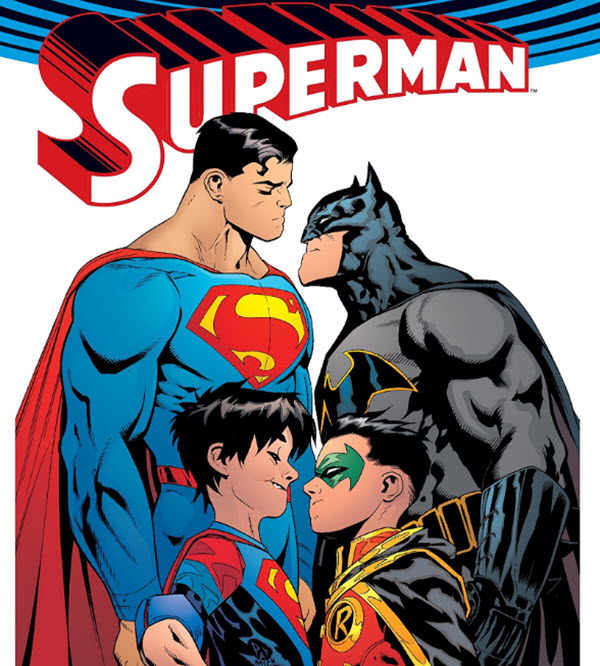 Hang with me here, because things are gonna get a little weird… The New 52 rebooted the DC comic universe, and started with a brand new Superman.  Rebirth brought Superman from the previous universe into the new one, bringing along his wife Lois Lane and son Jonathan Kent.  Experienced comic readers are very familiar with the concept of alternate universes, but this could seem like a tough place to jump in for new readers.  Somehow, though, it really isn't.  Instead, Superman is a new reader-friendly adventure with loads of heart.
Tomasi and Gleason embrace the concept of "Superman as a Dad" and have a lot of fun doing it.  Superman has always been about a guy who has all the power in the world, and chooses to use it to do the right thing, because that's the way he was raised.  Giving him a son to teach those lessons to is a natural progression of that idea.  The stories are some of the most fun, entertaining, and meaningful comics to ever feature Superman.
Start with: Rebirth: Superman #1, then jump to Superman (2015) #1