C2E2: Jonathan Hickman Returning to Marvel to Write

Minutes ago at the Chicago Comics & Entertainment Expo (C2E2), Marvel announced that writer Jonathan Hickman will be returning to the fold to write not one, but TWO comic titles! House of X and Powers of X.
The announcement was light on details, but follows years of speculation about Hickman's next Big 2 (Marvel & DC) project.  Marvel has officially announced the project, complete with promotional art: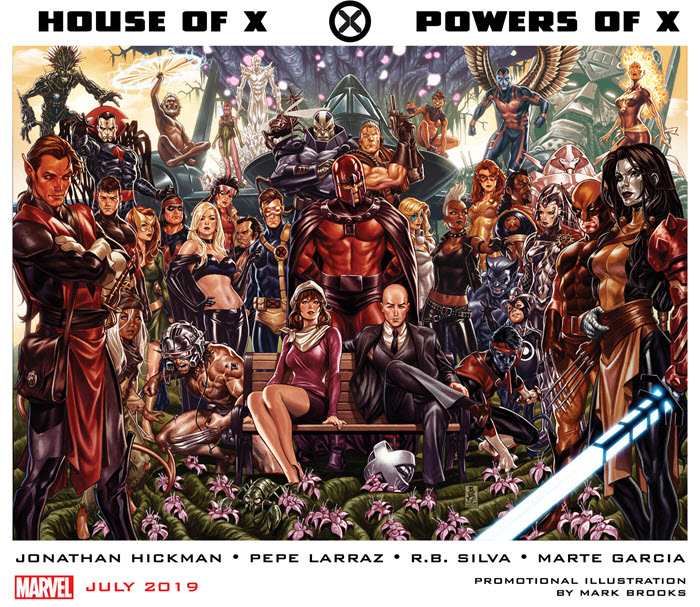 Marvel teased the writer's return last week with this image: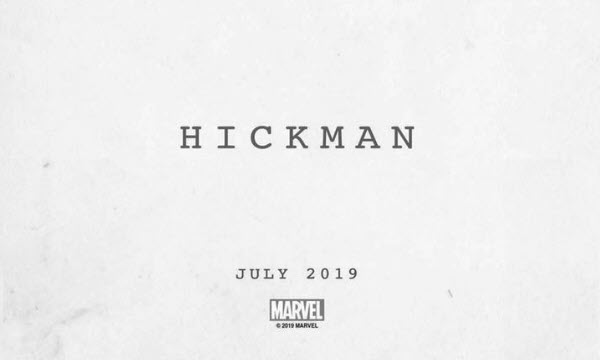 And this graphic ties to a teaser add running in Marvel comics this month:

If you're wondering why this is such a big deal, it's because Hickman's run on Fantastic Four gave the world the single greatest moment in the history of comics.  His time writing Avengers and New Avengers was equally epic, as was the major Thanos event, Infinity.  His last Marvel work was Secret Wars, which took the "event comic" to new heights.
After Secret Wars, Hickman stepped away from superheros to focus on creator owned projects like East of West with artist Nick Dragota, and The Black Monday Murders with Tomm Coker.
Speculation abounded that with the finalization of Disney's acquisition of Fox returning the X-Men movie rights to Marvel, Hickman would be tasked with bringing the X-Men back to the heart of the Marvel Comic Universe.  Although the details are very slim at this point, this seems to be the case.
There was also alternative speculation that with the Eternals in development for the next era of the Marvel Cinematic Universe, Marvel might task one of their superstar creators with bringing that group to the forefront instead.
Hickman was part of an exodus of writing talent that left Marvel to achieve great success with creator owned projects at Image Comics. Marvel fans can only hope that the likes of Kelly Sue DeConnick (Captain Marvel, Bitch Planet), Rick Remender (Captain America, Deadly Class), and Matt Fraction (Hawkeye, Sex Criminals) follow.  One can dream, right?