7 Party Games to Celebrate Our 7th Anniversary

Happy Birthday to us!
Project-Nerd is 7 years old today! Time to celebrate with a party, and here are 7 party games to kick your celebration off right.
---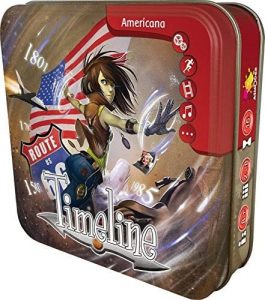 7. Timeline from Asmodee
Timeline is a very easy to set up and play game. The game pieces are just a stack of tiny cards with historical events depicted on them. On one side is an event and on the other side is the year that event happened. Two cards are selected at random from the deck and are placed on the table with the year side facing up. Then all of the players are dealt 3 cards with the year side facing away from them. Players should only be able to see the event side of the cards. Then on their turn players try to guess where on the timeline the event on their card happened. After declaring placement they check the backside of the card and see if they were correct. If they were right it is added to the timeline and the turn passes to the next player. If they were wrong they now have to draw two additional cards. The winner is the first person to get rid of all their cards. There are several theme options available in Timeline so pick the one that appeals to you. They have: Americana, Diversity, Science and Discovery, Inventions, events, music and cinema, World History, and American History. If your friends are all history buffs this is a great game to get one of the random themes like inventions and see how they fair. It is easy to have a conversation while playing and I have found that people usually end up playing cooperatively even though that is not the intention of the game. Groups typically like figuring out where the events fit on the timeline together.
---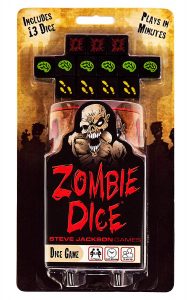 6. Zombie Dice from Steve Jackson Games
Ever wish you were mindless zombie? Well Steve Jackson Games has come to your rescue with Zombie Dice a push your luck dice roller. The dice depict 3 icons: brains, footprints, or a shotgun blast. On each players turn they take three dice and roll them. Set the brains to your left (yummy brains), and shotgun blasts to your right (OUCH!), and footprints right in front of you. If a player rolls three shotguns their turn is over. If they didn't roll three shotguns the player can choose to keep rolling or stop and score. Pick up your footprint dice and add however many more dice from the cup to make 3 total dice in your hand. Repeat this process until you are ready to stop and score or you have reached 3 shotgun blasts. Once this is done the turn passes to the next player. First person to 13 brains wins! This game is great for parties because it is quick, fun, silly, and it is easy to hold a conversation while playing as it doesn't take much "brain" power.
---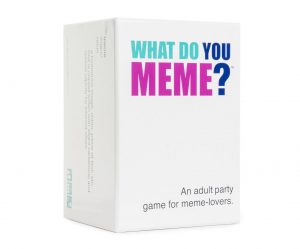 5. What Do You Meme? A self-published game
You have seen Memes on the interwebs right? Well now you can play against your friends to see who is the best at making memes! The rules for this game is so easy they are literally printed on the back of the box. Pick a photo, choose a judge, deal out caption cards; everyone except the judge plays a caption card and the judge picks the funniest one. The judge then rotates and everyone starts over. Technically the person to win the most photo cards wins, but the rules say to play until someone is hungry, then stop playing and order pizza. This is a fantastic party game because of its simplicity, but also it can incorporate up to 20 people! This is a good drinking game too, should you choose to partake as you don't have to think hard to play. However, it is still fun even if you choose to stick to your soda and water. Not as good of a game to play if you are wanting to catch up with old friends as the conversation tends to turn to the game and the best memes.
---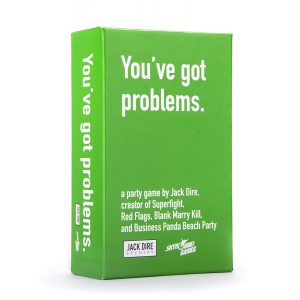 4. You've Got Problems from Skybound Games
You think you've got problems? Wait until you see what kind of shenanigans this game can dream up. This is another game where each play takes turn being a judge. When a player is the judge they do not get to play cards, but everyone else plays problem and perk cards. Each player picks a perk card and plays it in hopes that the judge will pick their perk. Then players will play problem cards on other players perks in an attempt to dissuade them from picking another players perk. The judge then selects a perk knowing the problems that come with it. The player whose perk was picked wins the round. All the cards go into the discard and new cards are drawn before the first round. This party game can accommodate up to 15 people! It is great with a group of people you really know as you can tailor the potential perks and problems as you see fit. Being able to cater to the judge makes it a funnier game. This is also not a good game to play while catching up with long lost friends as the game has a tendency to control the conversation, but it is a great way to learn more about your friends. You might learn of secretly held fears of your friends or a secret dream.
---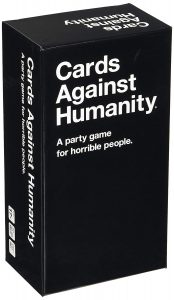 3. Cards Against Humanity a self-published game
I am guessing by now you have probably heard of Cards Against Humanity. Even though it is an older game it still belongs near the top of this list. The company is always creating more content and the game is tried and true. Much like the other games on this list there is a judge who picks a winner. The judge reads a black card and the players play a white card from their hand. The judge then selects the funniest or worst of the white cards. The player who played that card wins the round and the judge rotates for the next round. You can set a certain amount of cards that you are going to play to or you can just play until people are growing restless, count up the cards won from all the rounds and the person who gained the most wins! This game is not for the faint of heart. It is naughty, dirty, horrible, and hilarious. Not one to play with your young relatives… or children. With the right group of friends this is an amazing game to play and a fantastic way to figure out just how messed up the group of humans you associate with are.
---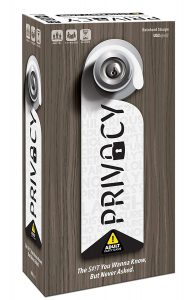 2. Privacy from USAopoly
Privacy is a bit more structured than the rest of the games mentioned here. In Privacy there is a game board that works as the score counter. Each person takes a turn drawing a card from the deck and reading a personal question from the list of questions. Then players secretly select a "yes" or "no" token that represents whether or not they have done that thing. All the tokens are placed in a small box and then all the players use a small counter where they lock in the number of people that they think have done the thing. Then the yes's are counted from the box. Players that were exactly right get two points and people that were within one get one point. First person to the end of the track wins. This game is awesome because no one has to identify themselves according to the rules. So you can learn that members of your friend group are leading very interesting lives, but you may not know who is doing what. It would be a great team building exercise if it was appropriate for the office. This is another game that is not great for catching up with friends while playing. It is better to be played as the main event. This game is different from many of the other games on the list because everyone gets to play each turn, even the card reader puts in a guess as to how many yeses will be in the box. This game is highly interactive and never boring.
---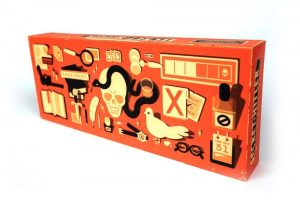 1. Secret Hitler from Goat Wolf & Cabbage
Despite the controversial name, this game is good and filled with not so clean fun. This game is a social deduction game where the players are trying to figure out who is the secret Hitler. Each round people vote on a chancellor and president, and then cards are selected that are either Liberal or Fascist bills. The chancellor draws the bills and selects two to pass to the president who picks one to enact. The Liberals win if they pass 5 Liberal policies or assassinate Hitler. The Fascists win if they pass 6 Fascist policies or elect Hitler chancellor after 3 Fascist policies have been passed. This game is super fun and brings out the true actor in people. It also occasionally causes people to shout things you would have never imagined yourself saying, for example yelling "you're freaking Hitler!" while at a campground in the dead of night. Secret Hitler accommodates up to 10 players so it isn't great for a huge party, but so worth playing if you have the group for it. It is also not the best game for catching up because players will be either working on their lying or sleuthing skills depending on which team they have randomly been assigned.
---
There you have it. Seven great party games to celebrate Project-Nerd's 7th birthday.
Everyone of these games will provide hours of entertainment and laughs. Test them out and let us know what you think.