Twitch-Con 2018 Champion: Sakizou Amethyst

Twitch-con 2018 came and went in a glorious storm of beautiful costumes. Armor, ballgowns & everything in between graced the stages in a battle to be crowned the Twitch-con champion.
In the end, only one contender stood above the rest. Casey Renee Cosplay was crowned the champion of Twitch-con 2018.
Felicia Day, one of the celebrity guest judges said that Casey's ballgown was "without fault" and she was not wrong.
Check out this meticulously hand crafted rendition of Sakizou Amethyst, made from scratch down to the custom patterns and every hand stitched sequin, jewel & pearl. This absolutely stunning cosplay deserves the win and every accolade along the way.
You can view Casey's entire build progress photo album on facebook by clicking the link here.
Casey is an active streamer on Twitch if you'd like to check out her work in real time. She also has active Patreon & Instagram accounts so that you never miss any of her amazing work!
If you'd like to own some of the amazing work Casey makes, she also has an Etsy shop where she takes commissions, makes amazing Jedi & Sith robes and has several other awesome items in her shop!
The moment Casey was announced the winner of Twitch-con 2018: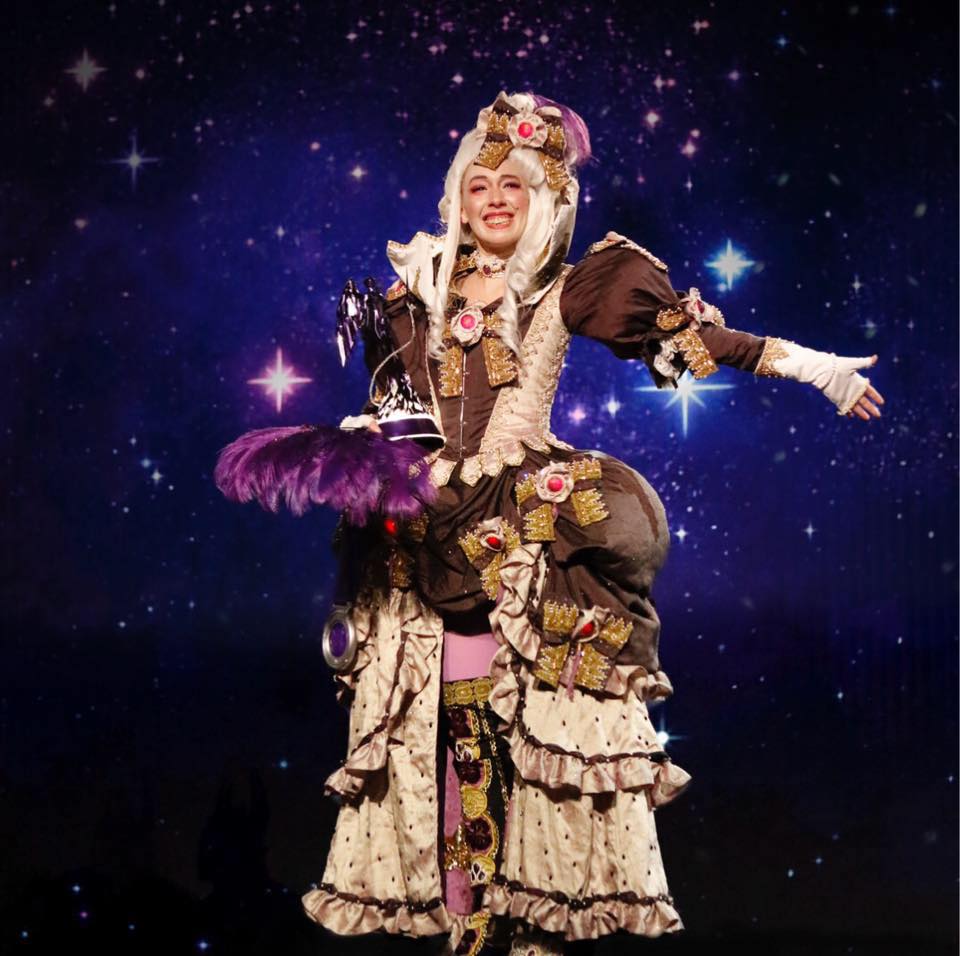 Casey with her very much deserved & hard-earned winnings!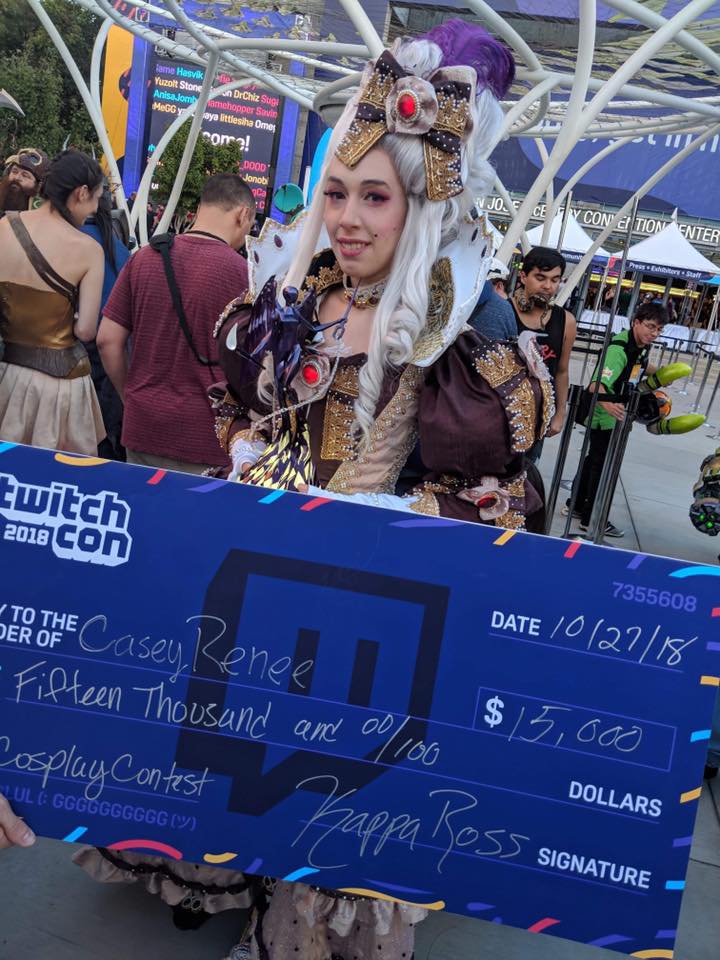 The original design that inspired her beautiful costume.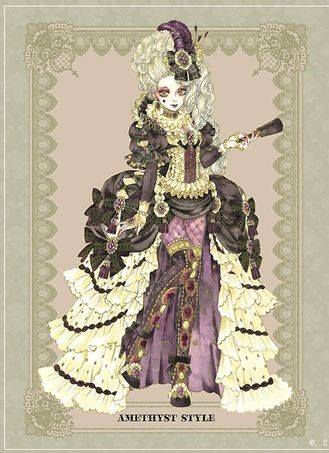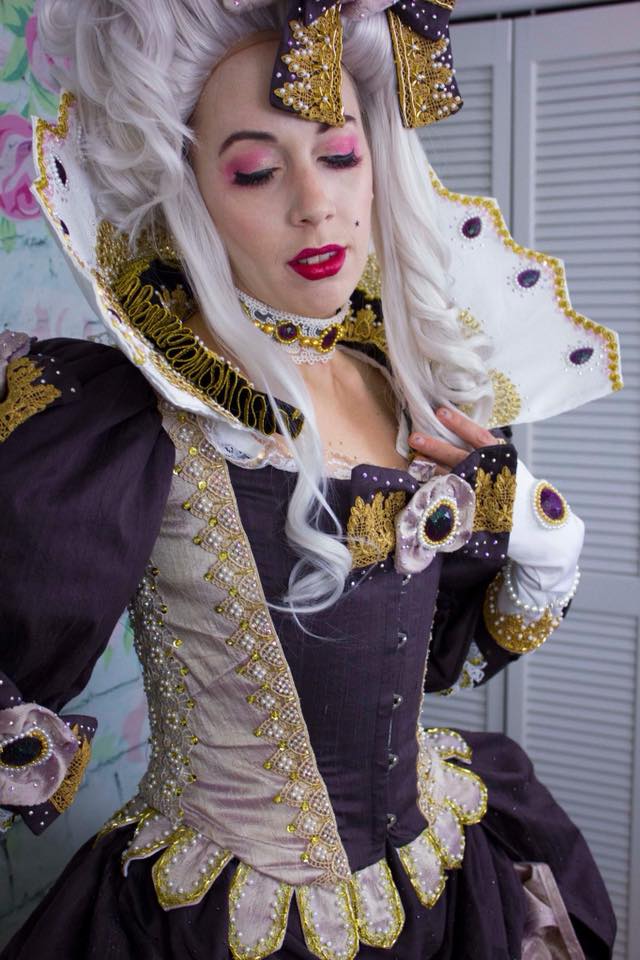 Photos by Alexandra Lee Studios