The Nerd Chord: Star Wars Connected Galaxy

The Nerd Chord is back and we'll be talking about what I'm calling The Star Wars Connected Galaxy! You know, because we call things that connect "universes" these days but Star Wars takes place "a long time ago in a galaxy far, far away…" Now that I've stolen all the humor from it by explaining the joke, lets move on shall we? For the past decade, the stories we love have been getting more and more connected. It seems the days of stand-alone movies are gone, if a movie is successful you can expect sequels, spiritual successors, and for it to have it's own universe (we're looking at you The Conjuring). That's not to say that this didn't happen before but now it seems like the rule instead of the exception.
That being said, some folks that are doing it better than most are the folks in charge of Star Wars. Now, hear me out before knocking down my door with torches and pitchforks. I know the two most recent movies, 2017's Star Wars: The Last Jedi and 2018's Solo: A Star Wars Movie, were met with…shall we say…mixed reviews. While some people loved them, others not so much (to put it mildly). But Star Wars is much more than movies. They have books, comics, and very soon their own theme park. And since the Disney buyout or takeover, all these things are connected.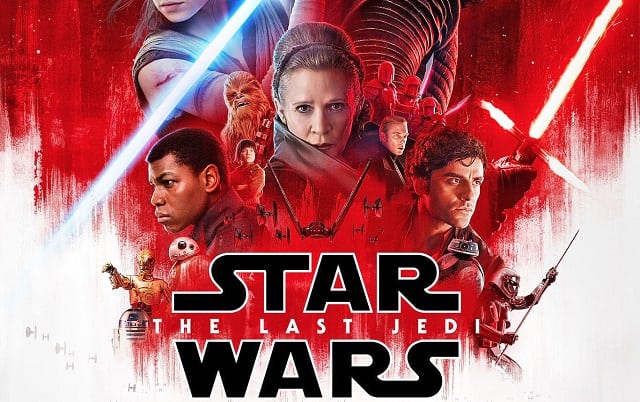 I won't pick on anyone too much here, but watch a DC TV show and then follow it up with a DC movie and they don't go together at all, they don't reference the same events or anything like that. You can even pick up a Marvel or DC comic (since that's what these companies are known for) and then watch a movie with the same characters and they won't necessarily go together. I know that they both make comic runs to go along with their movies but those are usually one-offs or limited runs to lead up to a movie's release. For all of their talk about "connected universes" they don't connect all that much, sure their movies tie together or their TV shows but that's about it.
Here is where the Star Wars Connected Galaxy really shines. Disney made the hard choice after buying the franchise to wipe the slate clean. Anything, other than the movies, that was created before their purchase became what they call "Legends" and not officially canon anymore. That pissed some longtime fans off, but in the end was the right decision. Star Wars had a long history of some fantastic stories being told in its galaxy, most notably in novels, but they didn't always go together. I haven't read them all but there are probably contradictions if you look hard enough. Disney didn't throw these stories away entirely or say that they can't be sold but simply said that they aren't canon, or officially part of the story. Calling them "Legends" allows them to exist as part of the Galaxy but, much like myths do in our own great stories, are not accepted as truth.
Since they wiped the slate clean they've needed to start getting new stories out there, and boy have they been doing that. By my count, since 2014, they've put out 71 novels or young adult novels with 6 more already in the works. On top of that, you have the comics they are putting out, 8 ongoing series and 24 limited runs between Marvel and IDW. That's some serious output for only 4 years. The reviews for all of that work have been good. And more importantly for what we're talking about, they all go together. If you want to know more about the people from Rogue One: A Star Wars Story you can pick up and read Catalyst: A Rogue One Novel. If the black-clad Darth Vader is your favorite character you can, and should, pick up Lords of the Sith or the comics Star Wars: Darth Vader and Star Wars: Darth Vader: Dark Lord of the Sith.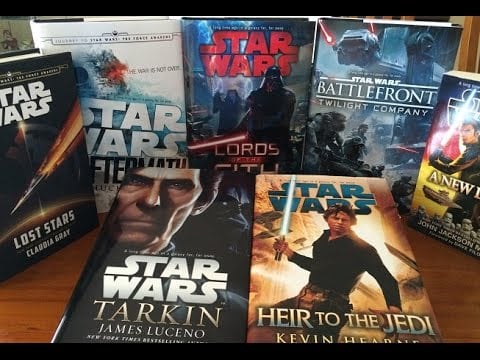 If you listen to The Nerdcast you know that I'm not a big comic reader, but I've read a ton of the new books that Star Wars has been putting out and I've been thrilled with them. They add depth and complexity to stories that we know and love. And by wiping the slate clean, they've allowed their creators to tell new stories that tie directly to one another. If you read the old Star Wars stories you'll recognize the names of the people writing the new ones. The new stories have a familiar feel while also being new. It would be easy to simply say "we're going to connect all our properties" and then turn around and make everything a tie-in to a movie, but that's not what they've done. The non-movie stories may reference something from one of the films but they're more than just a lead-in to some plot point in a movie, and that's really nice to have.
The Star Wars movies were a big thing for me growing up, and they still are (I just got a Star Wars themed tattoo). I loved the grandeur and the sense of adventure that they had. For the first 20 years of my life, I wished I could get more of the Star Wars story (I didn't read books as a kid). Then, for the next 6 years, I wished they would stop making more Star Wars (sorry if the prequel trilogy is your jam but it just wasn't that good). Now we're getting new Star Wars stories at a rate never seen before. Books and comics are coming out all the time and movies have been coming out once a year (that will probably slow down). It's a great time to become a Star Wars fan, and it's an even greater time if you've been a Star Wars fan for a long time.