First 'Hellboy' (2019) Poster is Fiery
We haven't seen much in promotional materials for the new Hellboy reboot.
We do know the new film features David Harbour stepping into the title role. We also know it's due out in 2019. And now we know that more will be coming at New York Comic Con this month.
To get fans ready, Lionsgate dropped a new poster promising that the new Hellboy is "Legendary AF."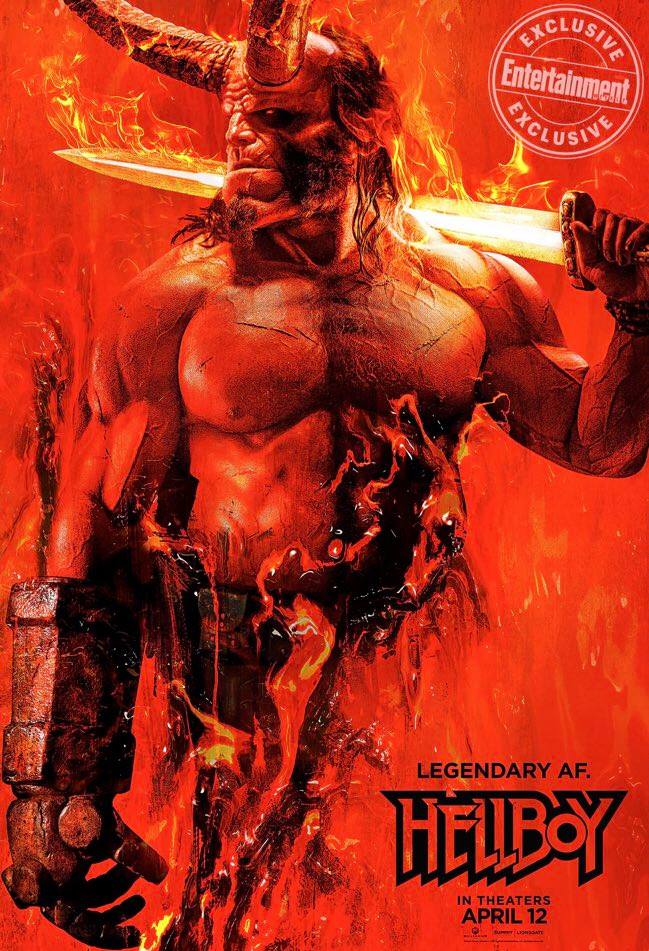 The new poster is awesome, to say the least. But it also has us excited for what's to come at NYCC in just a few weeks.
Hellboy is due out next April with some stiff competition around it. I'm sure the marketing will pick up, but either way, the right hand of doom is back soon.
Let us know what you think about the poster in the comments below.