'Christopher Robin' Theatrical Review

"Christopher Robin" begins with the titular character saying "Goodbye!" to his lovable, stuffed friends: Eeyore, Tigger, Piglet, Winnie the Pooh, and more. Young Robin's goodbye isn't only meant for these charming characters; it also extends to the Hundred Acre Wood and his childhood.
After Christopher Robin returns home, director Marc Forster uses montage to efficiently tell Robin's story from boarding school to his father's untimely death and onward into World War II and a professional career. During this montage, I was taken in by the drama of the scenes because I recently have felt that I, like Christopher Robin, haven't been making my family a priority. That personal reflection made me tear up, and at that moment, I was quite optimistic that this film would pull me in and never let me go.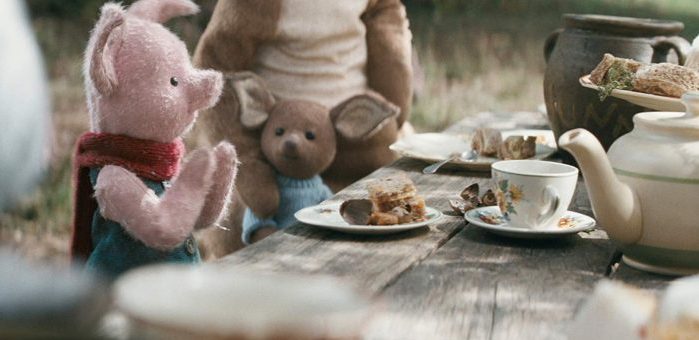 Unfortunately, that did not happen. The promised emotional resonance of the film was recognized as less important as "adventurous" storytelling, and the adventure wasn't all that stimulating. There was a humorous scene in which Christopher Robin is attempting to catch a train, but is foiled by the ever-distracted Winnie the Pooh. While traveling, Pooh requests a red balloon, which later acts as a device to spot the "willy, nilly, silly, old bear" in the crowded train station. I like how this prop is used in a short, engaging sequence that has Christopher Robin panic in front of a variety of strangers, but I wish this scene was played for more laughs. This scene like many others was not quite tapped for all its wealth cinematically and emotionally.
Perhaps I'm being too unfair. "Christopher Robin" has more minor moments of humor thanks to the naive presence of Winnie the Pooh played by, one of the best voice actors working, Jim Cummings. Cummings also brings life to the "bouncy, trouncy, flouncy, pouncy" Tigger, but unfortunately, the striped and energetic companion of Pooh bear is underused as are most of the Hundred Acre residents. The other actors playing Eeyore, Piglet, Rabbit, Owl, Kanga, and Roo are fine, but they are far from reminiscent of their original voice actors from the 1977 movie or the 1988-1991 "The New Adventures of Winnie the Pooh" series. Sadly, recasting the characters mostly could not be avoided because many of the TV show's actors have passed.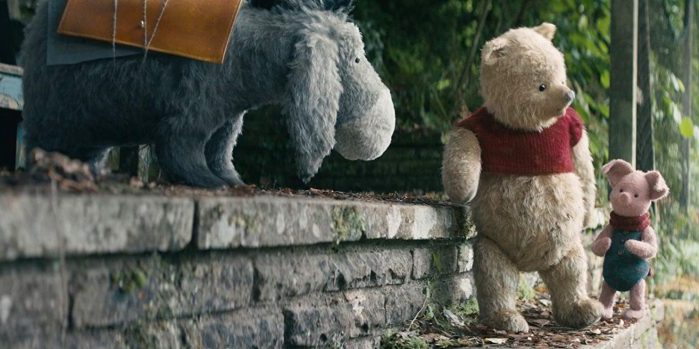 While the voice actors do a fine job in their respective roles, Ewan McGregor fails to engage an audience consistently. Please don't misunderstand me, Ewan McGregor is an excellent actor. "Beginners," "The Ghost Writer," and "I Love You Phillip Morris" are just a few well-acted films in the last ten years that have featured the veteran actor.
Regrettably, "Christopher Robin" is not a film that showcases McGregor's abilities as an actor. During most of the film, McGregor is not convincing as a man talking to a stuffed bear. In fact, he was more convincing slicing at computer-generated battle droids in the Star Wars prequels then he is talking to Winnie the Pooh. His characterization, which might be dictated more by the screenplay than McGregor's performance, is also quite repetitive. Throughout the film, Christopher Robin repeats Pooh's name in the same exasperated and befuddled way. By not allowing McGregor an opportunity to explore a wide variety of emotions in the film, Forster and his screenwriters fail.
The performances are mediocre, the emotion is mostly dry, but the most problematic aspect of "Christopher Robin" is the lack of color and appreciation for an audience's imagination.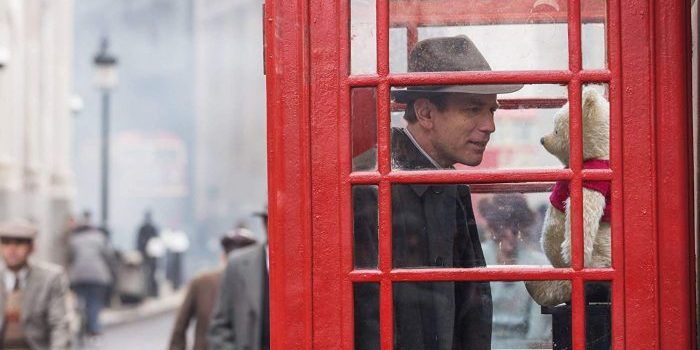 "Christopher Robin's" color grading, the process of altering and enhancing the color of a motion picture digitally, is bland. The editor chose to give the film a lifeless tone that makes sense after young Christopher Robin leaves the Hundred Acre Wood, loses his father, and grows into an adult. However, the color in the film should have returned once either the grown boy reunites with Winnie the Pooh or when he learns to play and enjoy life again.
It's disappointing to see editors not willing to play with color in inventive ways. Perhaps this editor like most editors maintained the color palette because he feared the audience would be confused by the change.
That's foolish.
Audiences would recognize that the shift marked a significant character transformation. Take for instance another film by the same director as "Christopher Robin," "Finding Neverland" maintains its color grading, but director Marc Forster does creatively present the lead character's imagination. Johnny Depp as J.M. Barrie often sees the world through an imaginative lens and Forster includes those scenes alongside scenes of reality. I don't think anyone during the film was confused by this shift.
Had the editor and Forster chosen to explore the magical nature of this story of a young boy's toys coming to life by using more color, the film would have been much better. Instead, it mostly falls flat. This silly, old bear deserves better than "Christopher Robin."
Summary
"Christopher Robin" is a film by a well-meaning director that has a few comedic moments, but more often than not, the film is bland, features mediocre acting, and is a missed opportunity for Disney.