New Movie Tuesday Spotlight (August 7th): Death of Superman

August is here and early summer blockbusters are just around the corner. In the meantime, WB Animated Studios has us covered with a new and exciting DC animation, The Death of Superman.
We've captured our thoughts on The Death of Superman, and now you can capture it on 4K UHD, Blu-ray, and DVD.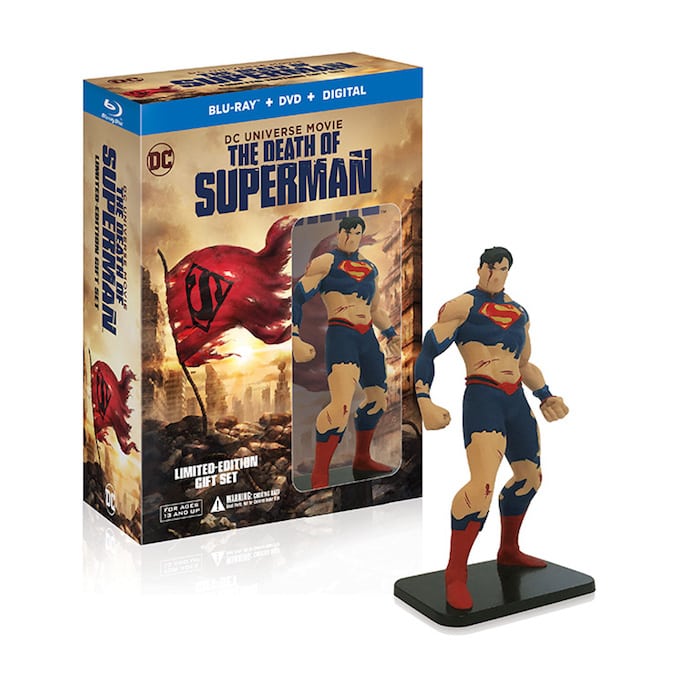 Based on the acclaimed DC Comics graphic novel comes an epic animated movie showcasing Superman's greatest battle. An asteroid hurtles through our atmosphere and crashes into the ocean, with it arrives an unstoppable force fueled by uncontrollable rage known only as Doomsday! With innocent lives threatened and Metropolis under attack, Batman, Wonder Woman and the rest of the Justice League rally to meet this otherworldly menace. But when the dust settles, only an epic showdown between Superman and Doomsday can decide the fate of Metropolis and ultimately, planet Earth!
BUY THE DEATH OF SUPERMAN ON 4K UHD / BLU-RAY / DVD
Also releasing this week is a number of catalogue titles (see below) and one of Melissa McCarthy's many 2018 movies, Life of the Party.
BUY LIFE OF THE PARTY ON BLU-RAY / DVD
In addition, there's a few fun catalogue releases, with Predator making its way to 4K UHD and Mac and Me arriving on Blu-ray.
BUY PREDATOR 4K UHD
BUY PREDATOR 3-MOVIE SET ON 4K UHD
BUY MAC AND ME ON BLU-RAY
Of course, Amazon has all this week's releases available to buy. Feel free to shop the entire MOVIE SECTION at Amazon.