New Movie Tuesday Spotlight (July 10th): 'A Quiet Place'

This week, there's a few hits arriving on 4K UHD, Blu-ray, and DVD. Our spotlight is on the fantastic horror film, A Quiet Place. But this week we also get Chappaquiddick, The Equalizer on 4K UHD, and Bull Durham on Criterion Collection, movies you shouldn't overlook.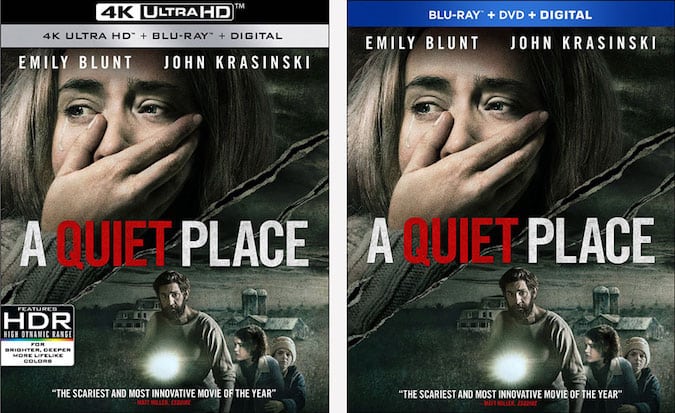 ORDER A QUIET PLACE ON 4K UHD | ORDER ON BLU-RAY | ORDER ON DVD
In this terrifyingly suspenseful thriller, a family must navigate their lives in silence to avoid mysterious creatures that hunt by sound. Hailed by critics and audiences around the world, experience the must-see movie of the year.
Of course, Amazon has all this week's releases available to buy. Feel free to shop the entire MOVIE SECTION at Amazon.