Starbucks to Stop Using Plastic Straws by 2020

2020 seems so far away, but in reality that's only 18 months. So when a corporate juggernaut who's business is drinks, says they are cutting out plastic straws, the world listens.
Starbucks has designed, developed and manufactured a strawless lid, which will become the standard for all iced coffee, tea and espresso beverages going forward, and the goal is to completely eliminate the additional plastic used for straws globally by the 2020 deadline, not just in select stores.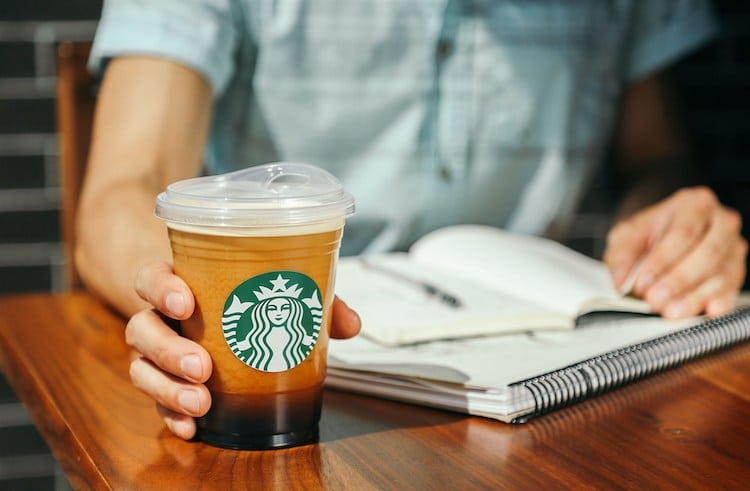 Starbucks is the largest company to announce this change, hopefully setting a trend for businesses everywhere. A week after Seattle banned plastic drinking straws and utensils, the company said Monday that by 2020, it will be using straws made from biodegradable materials like paper and specially designed lids in all markets as it has already found ways to accommodate coffee drinkers in Seattle.
McDonald's also recently said it would switch to paper straws in the United Kingdom and Ireland by next year, and test alternatives to plastic straws in select U.S. locations.
Other businesses, such as Tim League's Alamo Drafthouse cinema chain have made similar adjustments, with the widely popular theaters doing a promotion a couple of months back to not handout straws with drinks, that turned into their customers asking for them to make it a permanent change.
Albeit, we have a long way to go for businesses to really make the impact that is needed on the environment, but it just takes a few to get the ball rolling. With 4 percent of the plastic trash by number of pieces, and far less by weight, coming from straws, the drinking utensils add up to about 2,000 tons of the nearly 9 million tons of plastic waste that ends up in the water each year.
We look forward to seeing what other environmental friendly changes can be driven by the private sector as our government takes a halt on progress for a few years.