'Wonder Woman 2' News: Title, Characters, and Rumors

Warner Brothers and DC are hard at work on their next set of DCEU movies, and it seems the one getting the most attention so far is the Wonder Woman sequel.
This is no surprise, as Patty Jenkins' Wonder Woman was a huge success, both in box office numbers and content, so with no information surfacing from the Aquaman project and nothing but concerns from the Batman film, Gal Gadot and team are taking center stage easily.
Here are some of the more recent, and largest, bits of information and rumors for Wonder Woman 2.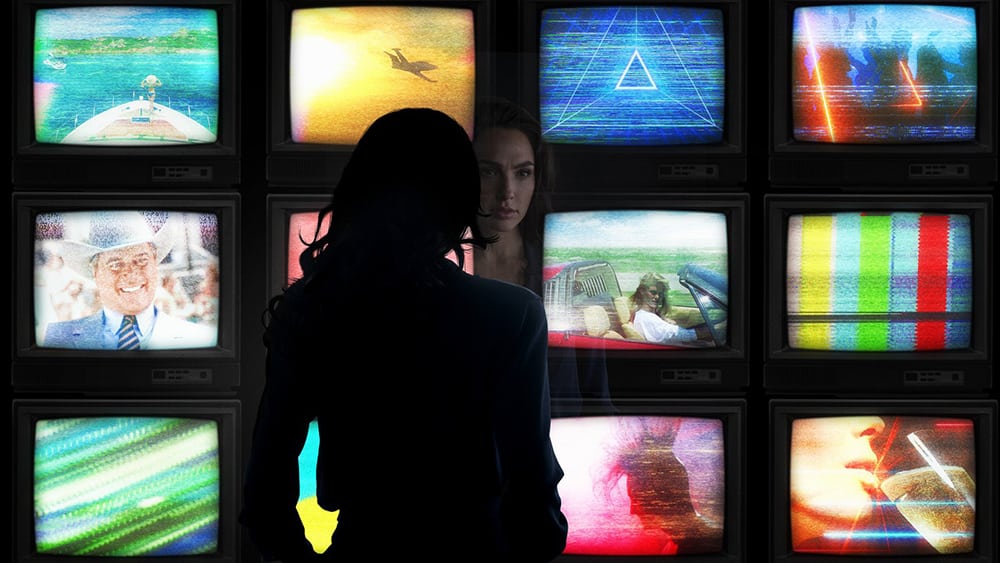 The Title
Wonder Woman 2 is titled Wonder Woman 1984. With the number added, it's made immediately clear that this is another prequel to the rest of the DCEU, taking place in the 80's prior to Justice League but still a number of decades after the first Wonder Woman. With the first movie setting up Diana's role in the world, it will be interesting to see what 1984 sets up for future DC movie projects.
Steve Trevor is back. But why?
Steve  Trevor, the completely mortal human who died in the first Wonder Woman is back for Wonder Woman 1984. This makes absolutely no sense considering his heroic death at the end of Wonder Woman not only being… well death, but setting a tone for how Diana has approached life and battle in current time. The only logical thing we can see here is him being used as a plot-driving mechanism that only Diana sees, as technically we saw glimpses of him in Batman v Superman too. But it's possible the DCEU will introduce us to the Lazareth Pits or some other kind of DC voodoo, and that possibility is strengthened with the sight of him in a pure-80's tracksuit in a more modern mall setting (below photo).
Again, the biggest question here is how do they make this work if Diana spent Batman v Superman and Justice League living and fighting in a way that was impacted by Steve's death in World War 1?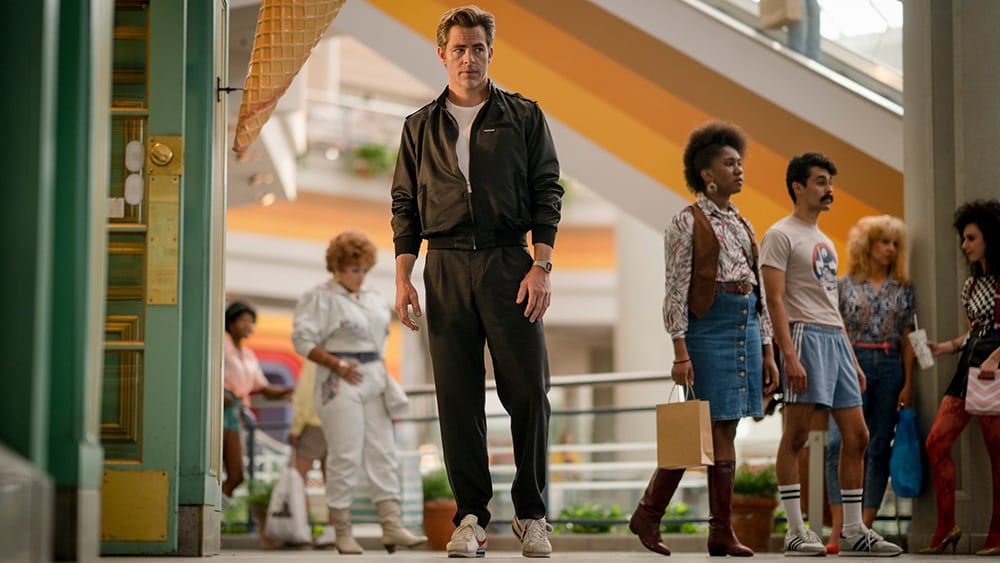 Earlier news… Cheetah!
We've briefly discussed it on the Nerdcast, but early news for Wonder Woman 1984 confirmed a, if not the, villain as Cheetah. Cheetah will be portrayed by SNL alum Kristen Wiig. That's a big role for Wiig, considering Cheetah is to Wonder Woman what Lex Luthor is to Superman. Powered by the plant god Urzkartaga and fueled by her hatred and jealousy of Wonder Woman, Cheetah has superhuman strength and savagery. She often is set out to destroy Wonder Woman, while Wonder Woman often refuses to dispose of her enemy, considering her more of a troubled soul in need of saving. How this plays into the DCEU we are not certain, but we will find out soon.
Wonder Woman 1984 news continues to grow and garner excitement from fans. With WB and DC announcing everything from the New Gods movie to continued progress on a disintegrating Batman project, we know Patty Jenkins will continue to set the standard for the DC Cinematic Universe, even with the latest rumors that AT&T is purchasing DC along with other Time Warner properties putting uncertainty into the company's future.
What have you heard about Wonder Woman 1984? Or what are you hoping to see in the sequel? Let us know in the comments below.