Last Male Northern White Rhino Dies

The headlines have been everywhere regarding this very important day for the future of Northern White Rhinos. Sudan, the last remaining male Northern White Rhino, had to be put down this week.
Sudan, who was 45, lived at the Ol Pejeta Conservancy in Kenya. He was put to sleep on Monday after age-related complications worsened significantly. His death leaves only two females of the subspecies alive with any hope of the species continuing now completely relying on developing in vitro fertilisation (IVF) techniques.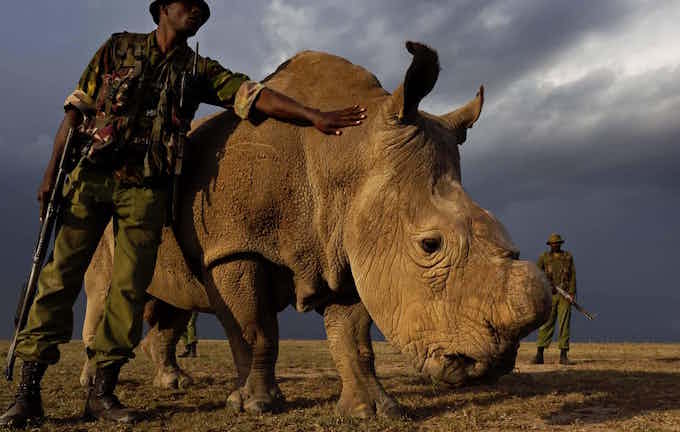 The Northern White Rhino, as many Rhinos, were largely wiped out during the poaching crisis of the 1970s and 1980s across North Africa. With this subspecies being down to three prior to Sudan's passing, they Rhinos have remained heavily guarded as the Ol Pejeta Conservancy has done as much as possible to prolong the species existance.
"His death is a cruel symbol of human disregard for nature and it saddened everyone who knew him," said Jan Stejskal, an official at Dvur Kralove Zoo in the Czech Republic, where Sudan had lived prior to his home in Kenya, "But we should not give up."
"We must take advantage of the unique situation in which cellular technologies are utilised for conservation of critically endangered species. It may sound unbelievable, but thanks to the newly developed techniques even Sudan could still have an offspring."