The Defenders Photoshoot

Defenders! A fitting name for such a grouping as we — if ever we've need to meet again.
– Dr. Stephen Strange; The Day of the Defenders!
During Project Cosplay earlier this year, a team of cosplayers assembled as the superhero non-team The Defenders with Knightmage as Luke Cage, Hillz from Super Sirens Cosplay as Elektra, Rae from Super Sirens Cosplay as Jessica Jones, JTRU Cosplay as Iron Fist, Buster Props as Daredevil, and The Star Trek Dude as Punisher.
Geoff Decker of Hidden Vision Photography was the photographer for the shoot. He planned it so that the cosplayers could all shoot on-location on a set made to look like Hells Kitchen. This is most impressive when you consider that it was done in the middle of a convention in Denver.
You can tell that each one of the cosplayers brought an amazing amount of energy to the shoot. And while it may not have been ideal to leave Project Cosplay at the tail end of the convention, you can tell it was well worth it.
Defenders assembled.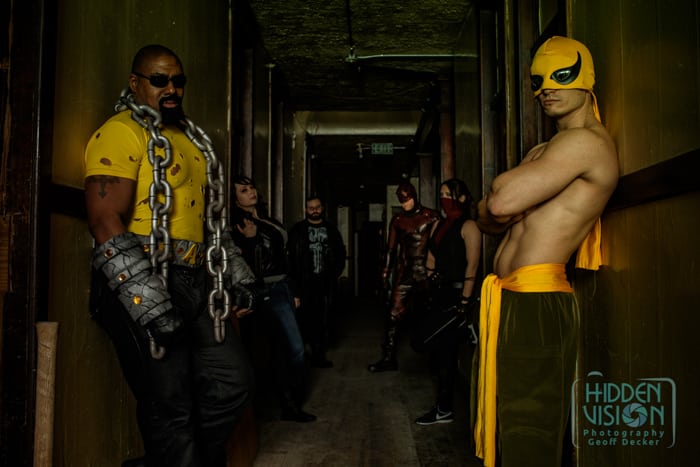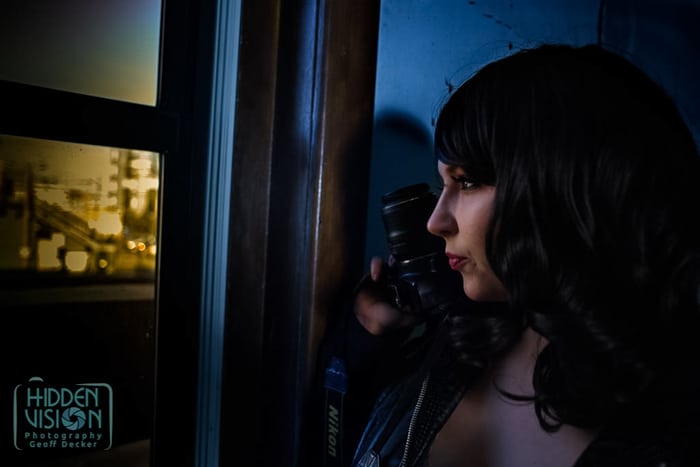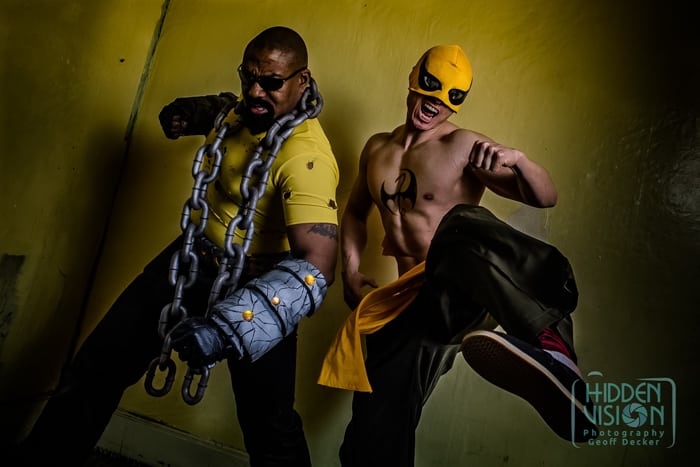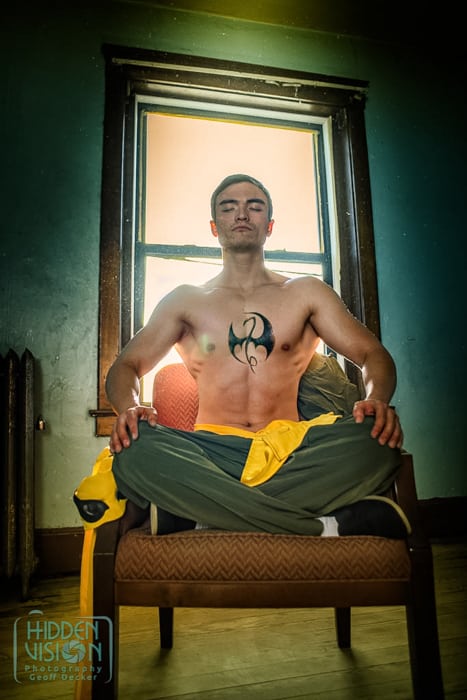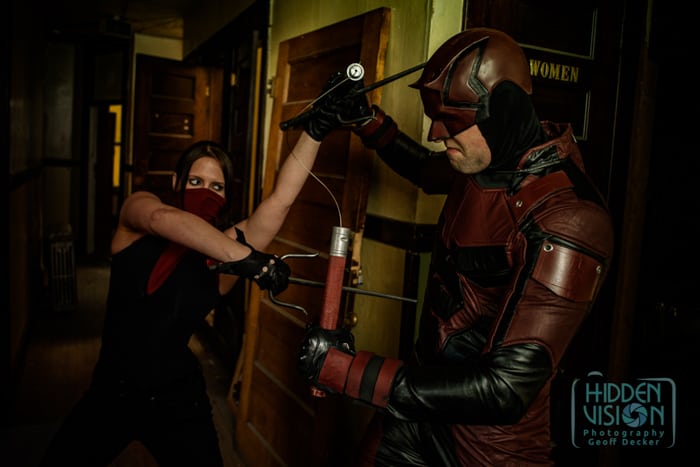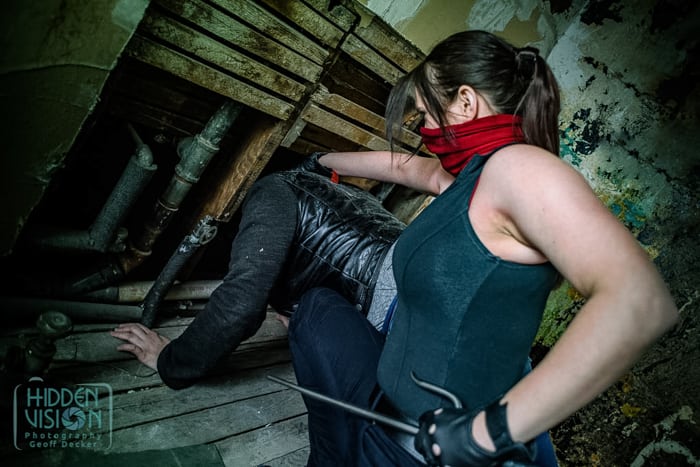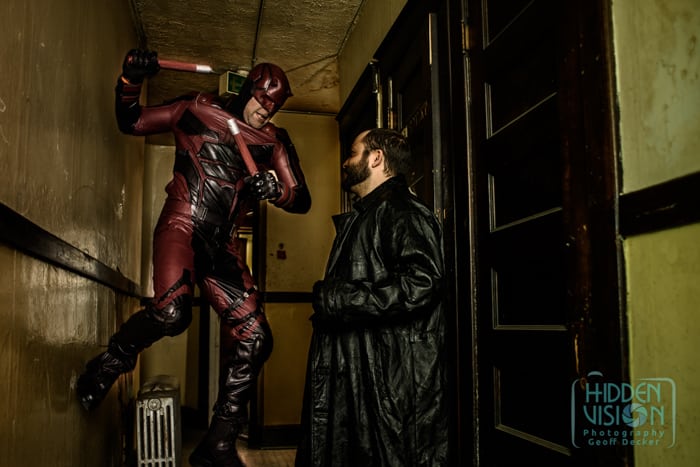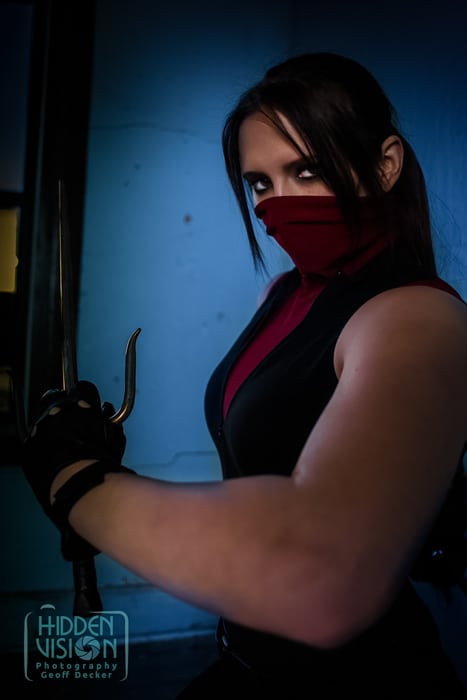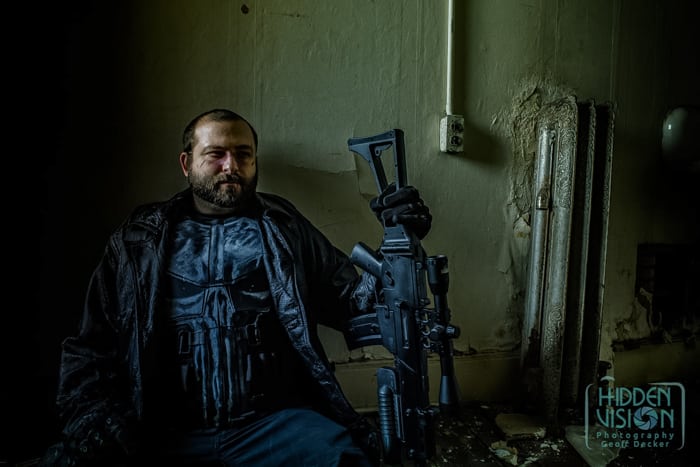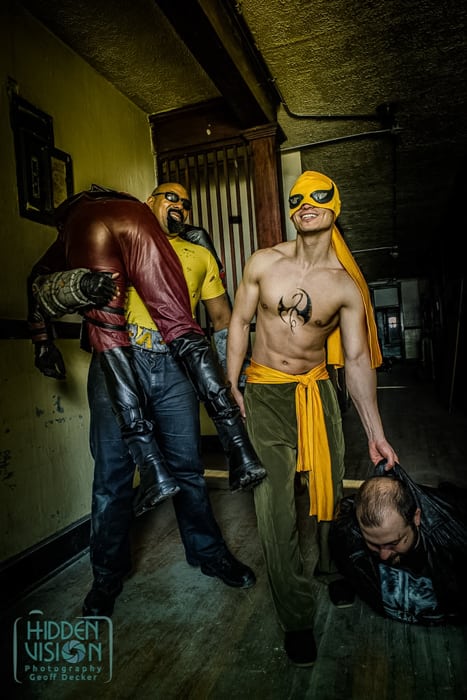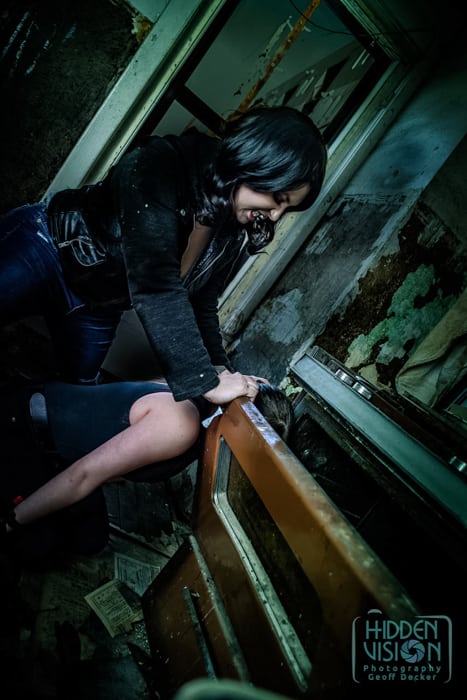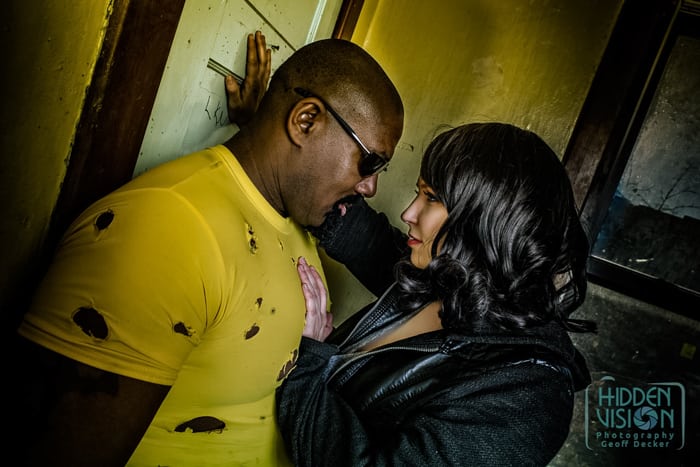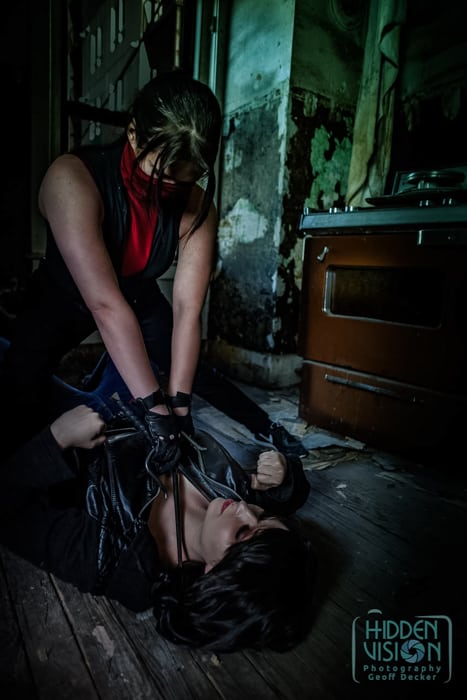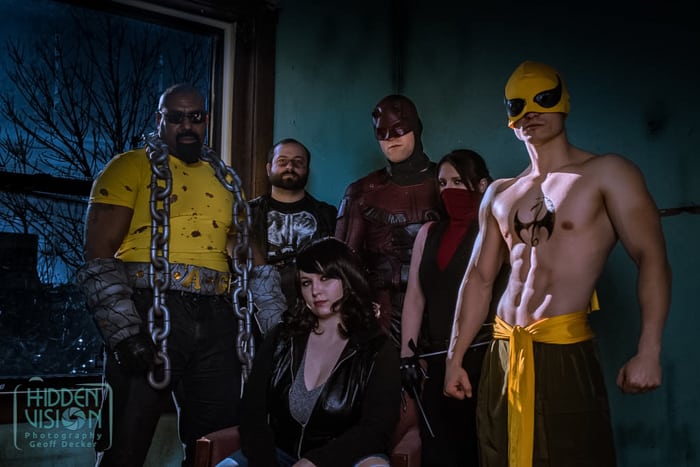 For additional photos as well as a few behind the scenes shot, check out the Defenders Shoot album on Hidden Vision Photography's Facebook page.