"Wonder Woman" Movie Review

Please go see Wonder Woman. Preferably wait until after you've read this review, but promise me you'll go see it. By the time this review is published, I'll have seen it two times, and I'll probably go again because it may be the single most important blockbuster produced in the last decade. Don't misunderstand me. It's not the best blockbuster produced in the last decade; it's the most important. This film may finally mark a shift in the development of female driven blockbusters directed by women.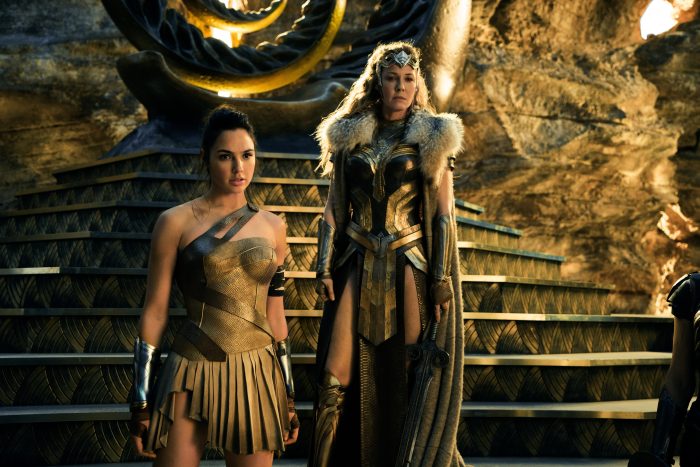 Some might argue that Wonder Woman should be appreciated on its own merits and not as a cultural milestone for female directors and storytellers. However, that perspective is ignorant. Wonder Woman must be applauded as both a milestone and on its own artistic and entertainment merits. Additionally, Wonder Woman represents the first step in the right direction for a better DC Comics Cinematic Universe. This trifecta of success is a tall order for one character, but Wonder Woman carries it with pride.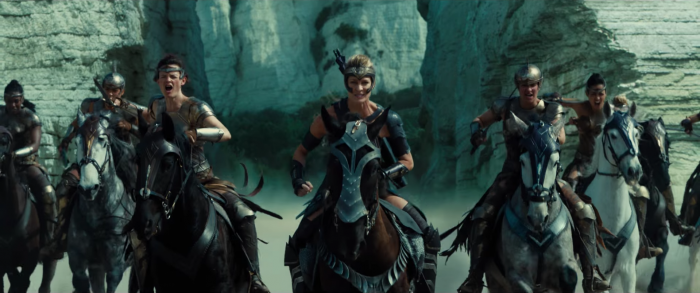 In the new film directed by Patty Jenkins ("Monster"), a young woman named Diana searches for meaning on the island of Themyscira, home to the Amazons. She trains relentlessly and hopes to find herself in battle, but her mother disapproves. One day Diana finds meaning in her world when a man, Steve Trevor (Chris Pine) comes plummeting out of the sky into the sea below. It's not important that it is a man who Diana rescues; what is important is that Diana learns that her purpose on Earth is to help others. Unfortunately, this new purpose requires her to leave the island of Themyscira.
This internal conflict naturally drives the plot of the film from the paradisiacal island to the wastelands of World War I. It is here that she realizes that Steve Trevor is not the only one who requires her compassion. In the all too realistic scenes that depict the Great War, Diana witnesses the plight of innocent people at the hands of German soldiers. Gal Gadot shines in these moments because you sense her empathy and warmth just by looking deep into her sympathetic eyes. She's a beauty no doubt, but what she possesses more so than allure is tenderness.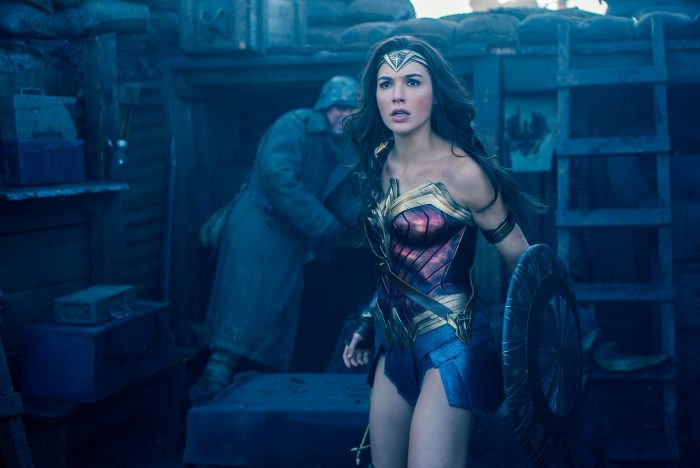 This aforementioned tenderness is one of the many attributes that separates Gadot's Wonder Woman from the rest of the current DC characters. Jenkins masterfully handles the action and humor in the film, but the film would never have reached the critical peak it has without an attention to the character's inherent goodwill. Jenkins and the screenwriter Allan Heinberg understand that about the character. Hopefully, Zach Snyder took a page out of Jenkins' book and brought the goodwill to the other DC Comics characters. Unfortunately, Snyder seems to have ignored the page and instead is focused on adding humor based on the first two trailers released for the upcoming Justice League film.
Humor is not what has been missing from the DC Comics films. A fundamental understanding that these characters are, to their core, good is what has been missing. In Man of Steel and Batman v Superman: Dawn of Justice, Superman never seems particularly thrilled while saving people; he often has a melancholic expression. Wonder Woman, on the other hand, takes immense pride in her ability to help others during World War I, and the melancholy expressions are only seen prior to her heroic moments, when she is absorbing the gravity of the situation surrounding her.
Ultimately, the film succeeds because the creators understand what motivates Diana: a desire to help those in need. That being said, the blockbuster superhero film wouldn't click without the brilliant performance by Gal Gadot, who showcases an astounding range that will hopefully be used in non-superhero fare soon.
Gadot and Jenkins have accomplished what seemed impossible to Hollywood executives: They made a Hollywood blockbuster starring a woman that will entice all viewers. Why this task was treated like a never attainable holy grail, I'll never know. But I'm excited that it was finally obtained and so masterfully completed.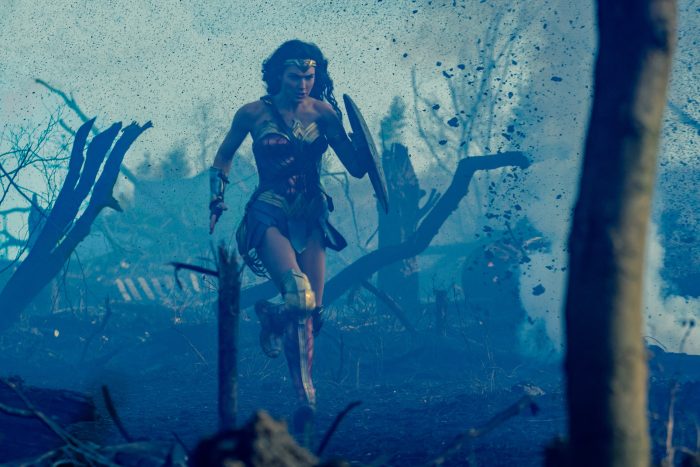 Now support it. Go see the film. Take your daughters, take your sons, take any loved one who has been awaiting the arrival of a DC hero that possesses as much compassion as Christopher Reeve's Superman. If enough of us go, then perhaps Hollywood will receive the message loud and clear that a woman can not only lead a major superhero film, she can direct one too.
"Wonder Woman" Movie Review -

95%
Summary
"Wonder Woman" is a meaningful film and a massive step in the right direction for the DC Comics Cinematic Universe.