The Nerd Chord: Magic in the Mundane, or 'Harry Potter and the Cursed Child'

The first thing I wrote for Project-Nerd was a review of J.K. Rowling's The Casual Vacancy. I opened the review with the following:
"When a good friend handed me a copy of J.K. Rowling's latest, The Casual Vacancy, for my birthday, he struck a chord. He knew I had been a long-time fan of the Harry Potter series practically since the publication of Sorcerer's Stone. He probably knew of my bias against the films, but perhaps he had no idea of Ms. Rowling's role in the development of my reading habits.
"You see, I fit snugly in that generation whose feet had been lifted from the ground by that wonderful world, which mirrors ours in so many ways. I first read Sorcerer's Stone in the last week of 1999. It had been sitting under the Christmas tree for a few weeks, and I read the last word at the stroke of the new millennium – literally. I was twelve, and it was the beginning of my own golden age of reading that saw me through my teen years and maturation into a full-fledged love affair with literature. For this invaluable relationship, I credit J.K. Rowling."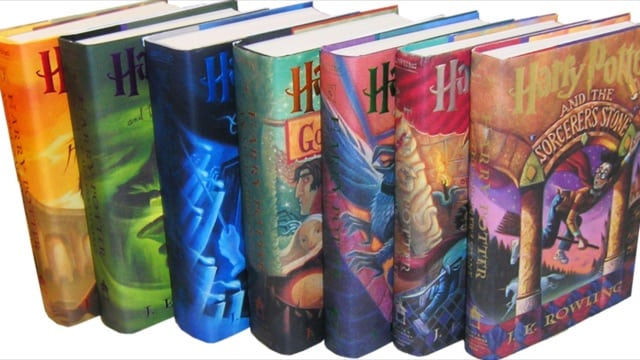 I am far from alone.
It was the first novel of Rowling's I'd read since Harry Potter and the Deathly Hallows, but it still seemed to burst with that almost Dickensian prose style in which characters' motivations are made obvious by their slightest of actions. Even though so much time has passed between then and now, with the Cormoran Strike novels and the publication and production of Harry Potter and the Cursed Child, Rowling's characteristic style is very much in tact. So it's fitting that I spend the rest of this very last Nerd Chord talking about my experience with Cursed Child. Warning: some spoilers after this point.
I wasn't willing to wait a few days after the play's release to read. I live on an island where you couldn't find the book in stores on release day, and Amazon doesn't ship here directly. I'm a lazy fan made lazy by day-job obligations, so I resorted to a spur-of-the-moment Kindle purchase. But that Sunday, cuddled in bed with my laptop and a new Potter story was the most magical day I've had in recent memory. Maybe it's because I so wanted to go back to the Wizarding world that I could easily do so. The return and the opening of the story was everything I could've asked for (short of an actual novel). It was simple to wrap my brain around the theatrical play format, and scenes readily lent themselves to it—particularly the time jump between Albus and Scorpius' first and fourth years.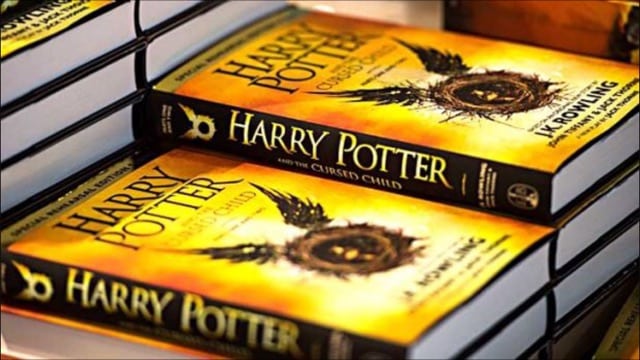 Speaking of, Cursed Child has a lot to do with time. In fact, time jumping, Time-Turners, changing history…all of these aspects make up the bulk of the story. For a lot of people, myself included, the time-centered plot was admittedly a bit much. But, I love the way it echoes the father-son themes of one of the concluding scenes in Harry Potter and the Prisoner of Azkaban—which boasts some of the most expert, tightly woven plotting in the series. In Azkaban, in the same way Harry mistakes his time-traveling self for James under the soul-sucking shade of a Dementor attack, Albus in Cursed Child mistake Harry's misunderstanding for scorn and regret.
Here, there's a lot of going back in time to change things for the better. There's a lot to do with alternate realities, a lot of variations on characters like Umbridge or Snape and especially Ron and Hermione. Additionally, there's an unfortunate feeling that Cursed Child does too much in the way of fan service, nostalgia, and the current trend of reboots in pop culture. Yet it's so fun to see a hard-edged, no-bullshit version of Hermione ready to give her life in a world ruled by Voldemort. It's heartbreaking seeing Snape likewise ready to do the same—all over again—in the name of love. And the wistfulness of hearing Dumbledore's wise words through a mirage of magically animated paint… These scenes revive memories. They recall the kind of greatness I'll never forget.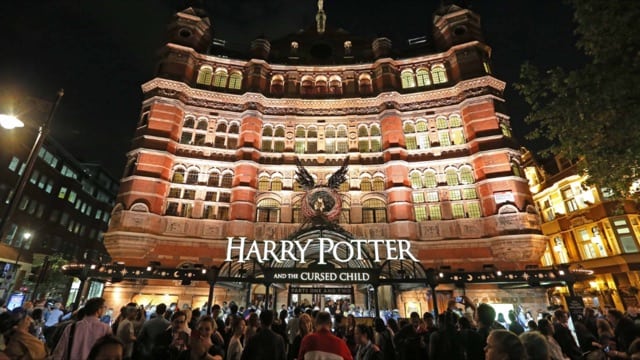 Personally, it has to be easy to forgive these things at face value—and why? Cursed Child transported me for a Sunday. In the midst of getting used to the third world, I took a break from a few ugly realities in favor of a fantastic story that rekindled a love I'll never really lose. Pretty soon, it'll be time to re-read all the books for the first time since 2009. I yearn for that experience more and more every day.
Harry Potter will always strike my Nerd Chord most intensely, even now as this column ends and Project-Nerd bids adieu. Like Harry, though, we have the potential to move on to bigger and better things. Maybe we even have a destiny—or at least we strive toward some kind of vision of what the future could be. So keep your eyes open: you'll read me again. Until then, even if you are a muggle, I hope you find magic in the mundane. It shouldn't be too hard.