'Justice League Dark' Animated Film Confirmed

We've wanted it for a while (See our Casting Call here). And we still had hopes that Guillermo del Toro would get to helm a live action version. But getting the news that Justice League Dark is at least getting the DCU Animated treatment is still exciting.
Warner Bros Director of Publicity, Gary Miereanu, announced three new DC Comics animated films during the Comic-Con International (SDCC) screening of DC's The Killing Joke. Justice League Dark was announced along with Teen Titans: The Judas Contact, which will debut next spring, and Batman and Harley Quinn: A Bruce Timm Original, set for next summer.
Although seeing Bruce Timm get another go at Batman and Harley Quinn has us jumping for joy, the anticipation for Justice League Dark has been huge for us and getting the confirmation that it was finally coming to a screen in any format was truly exciting.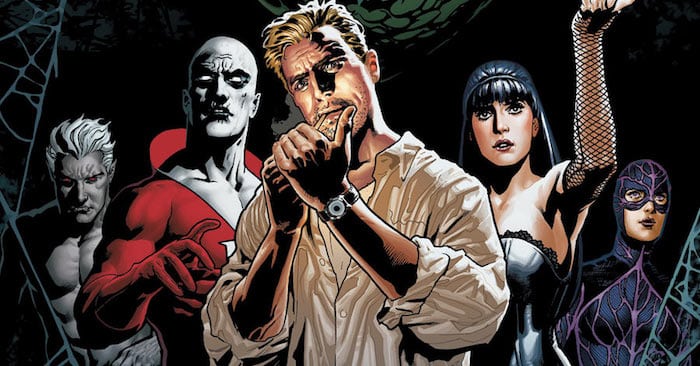 As mentioned, del Toro was attached to a live action adaptation that never got past the planning stages. He wrote a script for the film back in 2012 and supposedly left it with Warner for use. The movie was scripted to center around John Constantine, Zatanna, and Deadman, as well as other characters that were never really identified. And although the DC Animated universe film will probably have nothing to do with del Toro's script, it's safe to say those three characters will still be the center piece with their popularity continuing to climb and DC stating they want to focus on the "darker" and "magical" side of the DC Universe with this adaptation.
We'll have more on Justice League Dark, The Killing Joke, and all of DC's animated features as more details progress.