The Nerd Chord: Pokémon No-GO

On the day Pokémon GO released I moved to the Caribbean where the sun burns fiercely, the beaches are calendar-worthy, and the Pokémon few and far between. Vowing to avoid the astronomical overages of international travel, I switched on my phone's airplane mode—and on it stays until the moment I can get a local cell service and start finding more than just a Doduo per week near the Wi-Fi router (or that super-cute Eevee at the café the other day, when it was all I could do to refrain from squealing in public). Right now I'm barely at level three and feeling intense anxiety over choosing among teams Instinct, Mystic, or Valor.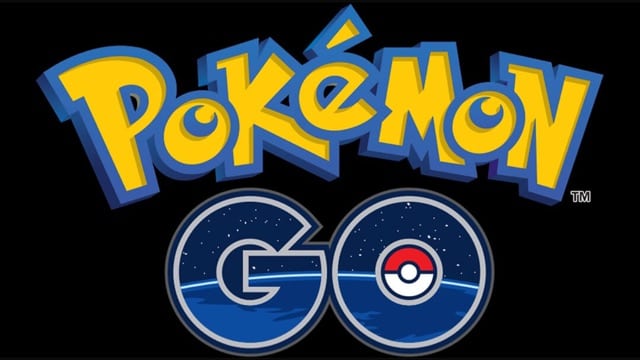 So along with exploring a foreign part of the world without the distraction of virtual monsters I've contented myself with anticipation for Pokémon Sun and Pokémon Moon, due out in November (remember?). I tell myself not only will these games feature better crafting and functionality—obviously—they'll also hold me to a lesser social obligation. And let's face it, for shameless introverts like me, this setup is ideal even if, unlike the original 150, the new Pokémon err more on the side of ugly rather than cute (this has been my experience with recent generations of Pokémon games and might be the reason I skipped Black and White entirely).
So, along with trying frantically to learn Spanish and exploring a foreign part of the world without the distraction of virtual monsters (it bears repeating—remember, this is how I'm getting by without GO) I've contented myself with memories. Some of my fondest childhood recollections involve Pokémon Red, which I picked because of the FIRE DRAGON on the cover even though my favorite color was blue at the time. That Charizard looked so regal and proud; it was everything I wanted the dog I didn't have to be. It was unadulterated—none of these silly metal blasters I could see on Blastoise's back, and Venusaur's perpetually constipated expression on the cover of the Green version was an instant put-off.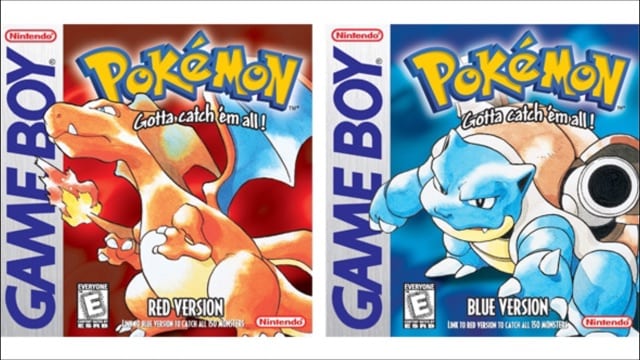 Not surprisingly, I chose Charmander for my starter. It was, and always will be, my go-to. We traversed the Kanto region together, I evolved it into the awkward-looking Charmeleon, and then my fifth-grade class discovered the cloning glitch off the coast of Cinnabar Island. Before I knew it, everyone had the Mew my best friend acquired at the promotional event downtown, and we were all were rock stars. Even this January, when Nintendo began its year-long mythical Pokémon giveaway for the 20th anniversary of the franchise, I heard people in Gamestop waxing on about how they'd wanted a Mew for decades and now finally they had one. Those poor nerds: they drank from the same bitter cup of hell I'm tasting now, as I struggle to catch a Rattata in Pokémon GO.
One of the most fulfilling Pokémon experiences was that of following Ash's adventures in the anime as it chronicled events in the game. All kidding aside, this show told some pretty affecting stories and often had me clutching for my ten-year-old heart. It was all about the bonds between creature and human, and it exposed me to quality character development in TV. I knew I'd picked the right starter in the games after I'd witnessed all the problems Ash had with Charmander, whom he'd saved from an abusive trainer. Charmander grows into an unruly Charizard with staggering power that could've defeated the Elite Four, but it chooses not to in a blatant display of disrespect. Ash and viewers learn an important lesson in the pitfalls of hubris, and though Ash's fire dragon can no longer evolve his relationship with it certainly does. Next to his friendship with Pikachu, I think Ash's trials with Charizard then and afterward are some of the most interesting for any kid to watch.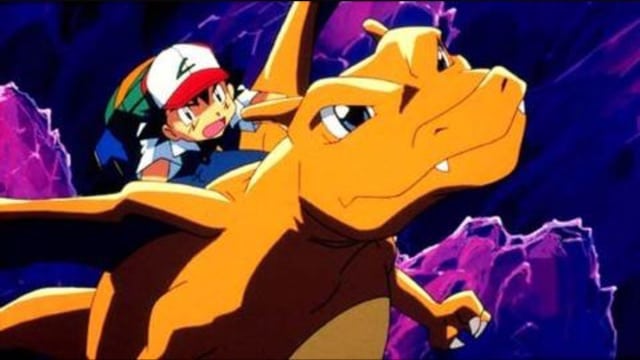 When I conquered the gyms in Kanto with my own Charizard, these TV storylines made my gaming experience more meaningful than it would've been otherwise. And we've all seen the memes and GIFs of Pikachu crying those fat tears—well, it's because *spoiler* Ash dies briefly in Pokémon: The First Movie. Pretty soon all the Pokémon and trainers onscreen are sobbing along with the kids watching the movie, and the whole thing is emotionally disgusting in the best way. It made me want to play through the adventure once more in Pokémon Yellow, where Pikachu actually follows you around onscreen the whole time.
This kind of collective effervescence is what Pokémon GO aims to achieve, come to think of it. This summer, while insane people cause terror in droves, this game gives us a welcome and happy distraction, but it's hard to tell whether the distraction is a good thing or not. Maybe GO is the kind of happy, cute panacea we need right now when feelings of helplessness are robbing us of the power we actually have. Or when the ridiculous, funny things that happened at the beginning of the 2016 U.S. presidential race inch ever closer into our reality. It's no longer funny; everyone is scared now while people and Pokémon run amok.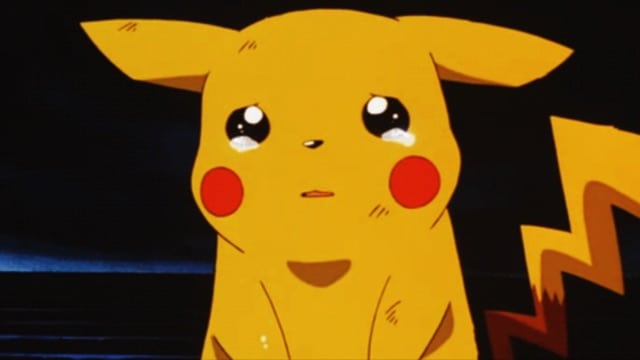 I can get behind "Team Harmony," even if I choose Valor. When I finally get this game working on my damn phone, I'm going to play well with others if I go with Mystic. When I first considered it, I thought maybe Instinct would be the best option because Zapdos is the coolest of the legendary birds and the most significant, story-wise. But the choice actually seems like nothing more than a difficulty modifier, a decision as to how easy we want our game and/or social interactions and/or lives to be. It gives us another way to exercise our autonomy in this mad world. There's value in that, at least for now.