'Swiss Army Man' Theatrical Review

"If you don't know Jurassic Park, you don't know shit." I never would have thought in a million years that I would hear this phrase uttered in a movie. Never in a million million years would I have thought I would hear this phrase in a movie where one of the main characters is a dead, farting corpse. Enter Swiss Army Man, the movie muttered between circles of friends and flick movie critics describe as "that farting corpse movie," which hardly does the film justice.
The creative conjuring from the "Daniels," Daniel Kwan and Daniel Scheinert, (the minds behind the now infamous Lil Jon and DJ Snake music video, "Turn Down for What") wowed the world with their directorial debut of Swiss Army Man at the Sundance Film Festival in early 2016 and from their efforts, won the Best Director or Directing award in the US Dramatic category. The film was set for a limited release on June 24 and was later slotted for a wide-audience release in early July.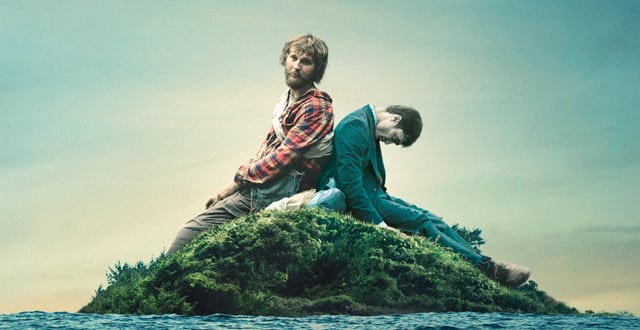 Within the first 5 minutes of the movie, you are going to have to make a hard decision; you are going to have to decide whether to give in to the insatiable urge to get up and leave and ask for a refund, or you are going to have to embrace the crude, almost childish humor and let it embrace you. I chose the latter. Some folks are going to be instantly turned off and make quick exits (I saw it first hand), but then there are others who you are going to be able to call your theater mates when you convene to laugh as one each time Daniel Radcliffe lets another big gassy one rip. For those who chose to endure the flatulence, you will quickly discover a beautifully left of center adventure that is, thus far, one of the best movies of 2016.
The film opens with Hank (Paul Dano) with a rope around his neck, stranded on a desert island, on his way to that big, long sleep. Just when Hank is about to jump off that compact cooler (how far would he really have to jump though, honestly?), he spots a body on the shore, waves lapping aimlessly against it. He rushes over to the body only to find that it is no longer on this plane of existence. Saddened by his finding, Hank tries one more time and looms over its chest to hear a gaseous sound escape the bloated corpse. From here, a few more sputter out, as the ocean slowly begins to reclaim the body it just spit back to shore. As the body floats out to sea, Hank notices that the body is still sputtering out farts galore, and seems to sit there, calling out to him. Hank latches his former death rope on to the body and rides it off the island like a human Kawasaki jet ski (a "corpsasaki, if you will).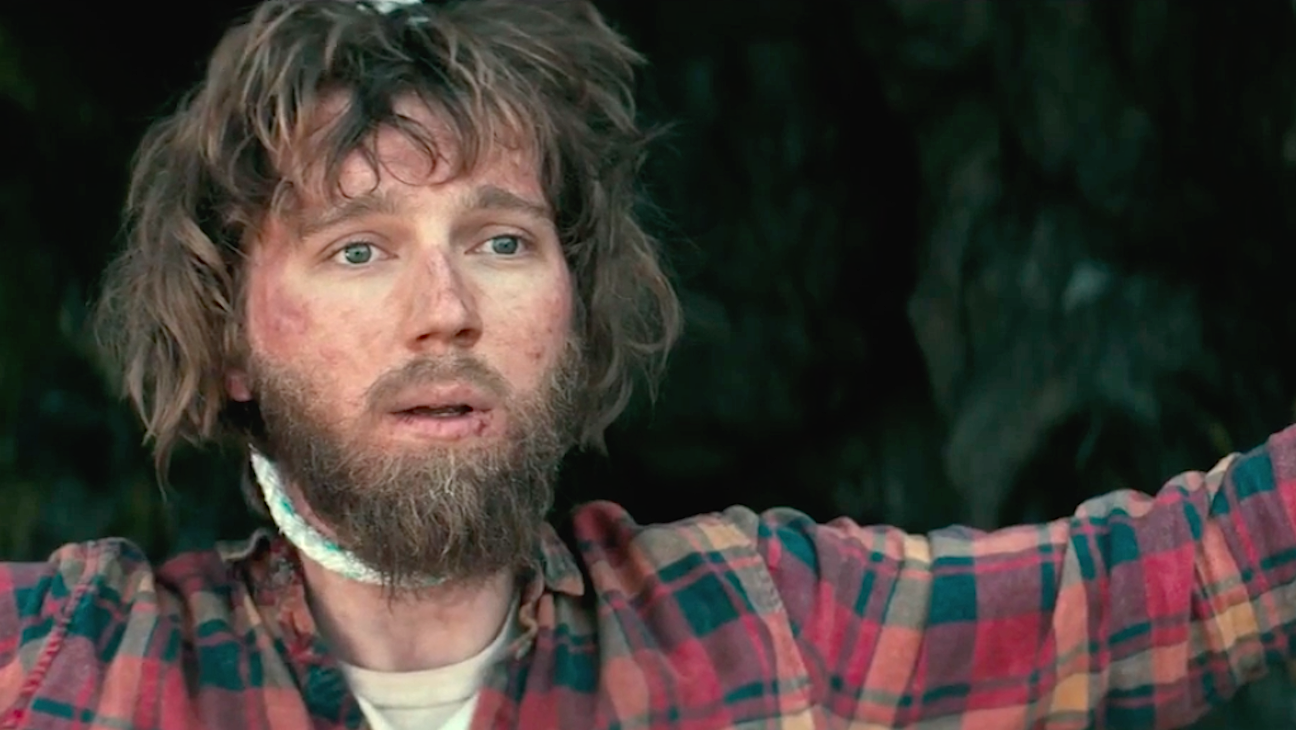 Washing up ashore, we find that our corpse has a name and (gasp!) is alive (err…sort of). Enter Manny (Radcliffe), a corpse who has forgotten everything about his life, or life in general for that matter. Albeit not knowing much about anything, as the title gives away, Manny makes up for this lack with his ability to act as a useful toolkit, such as karate chop rigor mortis action, an aggressive erection capable of acting as a compass, and a fire starter (I don't want to get into the specifics on this one…). Startled that Manny can talk, Hank tries to teach Manny all he can about this world hence the wonderful phrase from the beginning, "If you don't know Jurassic Park, you don't know shit." Now, I don't want to spoil too much of the movie here, but one thing leads to another, and an open Sports Illustrated helps Manny and Hank find their way, and the movie climaxes in more ways than one.
This movie can be watched 10 different times and each time, we can interpret it a little bit differently; it has layers upon layers of complex themes and concepts that can only be unpacked from multiple viewings. You could watch the film and find a movie about the cycle of life. You could find a movie about the struggles of being an awkward adolescent. You could find a movie about how those who have been broken can help those who are broken. You could find a movie about a dude who hands out with a farting corpse. As the title of the film implies, Swiss Army Man can be whatever you need.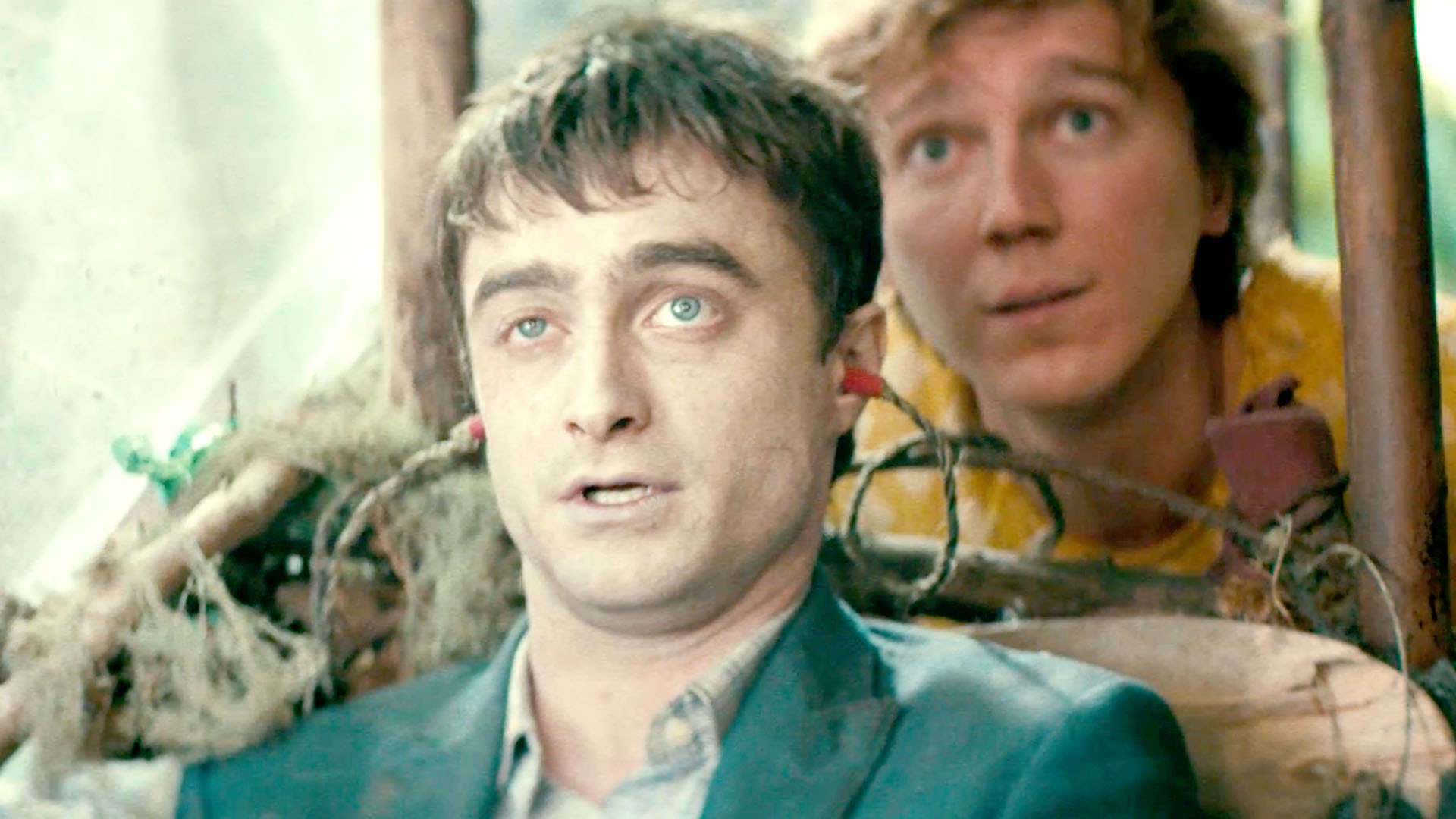 As the film winds down, it does not begin to wind up again at all; in fact, the film begins to unwind and my previous thoughts of what the film was supposed to be about went out the window. The last 15 minutes of the movie begin to spiral and unravel and we get to the point where the lines between reality and dream begin to blur and we never quite know what's not real, what is real, what is or isn't happening. I was left questioning everything I thought I knew. This is something rare for a movie to do, as more often than not, films are relatively linear and stable in plot, but this was not the case at all for Swiss Army Man.
This isn't just a film about a guy hanging out with a dead guy whom he tries to teach about the world. No, it is more than that. This is a film that shows that love and the quest for love can overcome the odds, even if those odds smell of rotten eggs. We are seeing a friendship explode between these characters, with one character, tellingly, at their darkest moment. It was from that dark moment that Manny was able to pull Hank out of, showing him that there is more to this life than calling it quits, and that the bond two friends have can overcome insurmountable odds.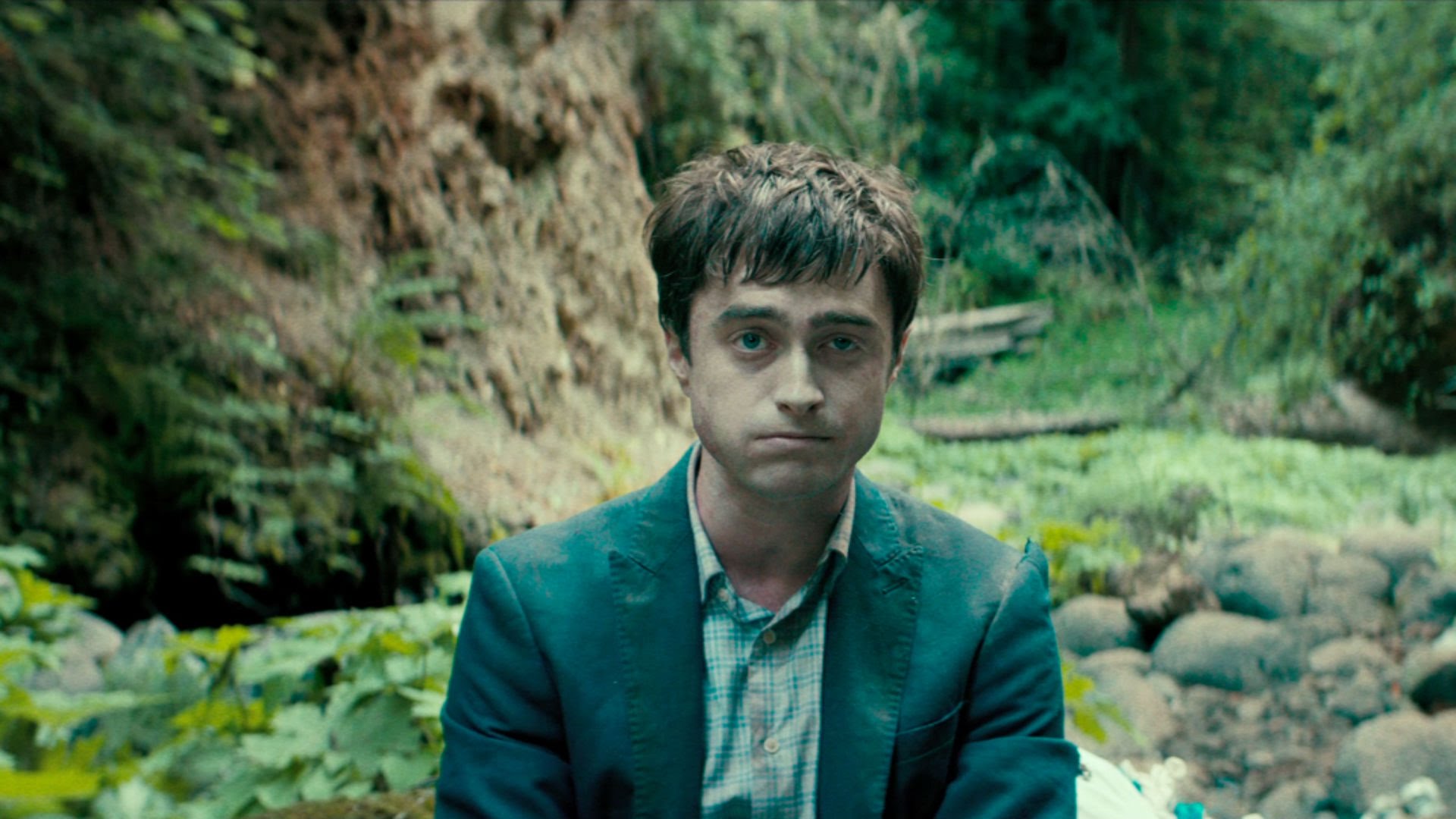 The sing-songs throughout the film, coupled with the crude and silly fart jokes, hint at the major theme: loneliness. Here we see Hank separated from the world and how this impacts him. As the movie comes to a close and Hank and Manny get closer to civilization, we see a change in Hank (and indirectly, a change in Manny as well). We see a shift between the two; as Hank was once the boisterous and talkative member of the duo, we see now that Manny is the vocal one, as Hank begins to shut down and turn within himself. "How did Hank get all the way out there on that island" was a question that prevailed the entire film and was never directly answered, but only oblique, given this change in character traits.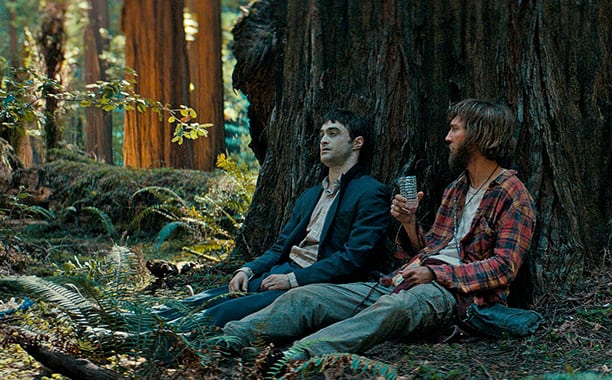 I saw The Lobster, a film about the idea of companionship and love, and Swiss Army Man, a film about opportunities missed, within a week of each other. Similar to The Lobster, after the film was over, I didn't know what to feel or how to feel. I think this was mainly due in part to the quick rushed ending of Swiss Army Man; there was so much to process and unpack in the last 10 minutes of the film, it seemed to end too abruptly and almost suddenly. Despite being a phenomenal film, the ending left me feeling like something was amiss. Perhaps with multiple viewings, it'll fall into place.
This cerebral bromance film will not only fill you with joy, but it will also make you rethink the idea of originality in film. I have never seen a film like this before, and although it does have a shortcoming or two, I feel like this is going to be one people will talk about for some time.
You can either rope up and ride Manny's delectable farts to your nearest theater exit or ride those farts down the red carpet. Either way, rope up and ride!
Check out Swiss Army Man in theaters.
Theatrical Review
Summary
Interesting Watch.