Questions The New 'Iron Man' Raises.

Warning: Civil War II spoilers ahead.
Marvel loves change.
In recent times, they seem to thrive on it, using it as the cornerstone for the promotion of their entire universe. Whereas DC seems content to endlessly tweak and fine tune their respective characters, Marvel has said to hell with that and have radically re-imagined most, if not all, of their major characters.
Now, it seems, it's Tony Stark's turn.
At the end of the current Civil War II storyline running through Marvel's titles, it has been announced that the armor will be filled by a new hero; 15 year old, Riri Williams, an African-American female.
You can already imagine the online response, can't you?
With details still quite scarce, it seems that the events of Marvel's current mega-crossover leave Stark unwilling, or unable to wear the armor any longer and stepping into a possible mentor role to the new heroine, 'forever changing the face of the Marvel Universe (trademark pending)!'
Sounds familiar, doesn't it?

After handing the Thor mantle to a female, the Captain America role to an African-American, the Captain Marvel title to a woman, turning Ms. Marvel into a teen Pakistan-American, disbanding the Fantastic Four, killing Wolverine and replacing him with a geriatric version of himself, transforming the Hulk into a Korean-American super-genius, and Steve Rogers into a secret Hydra agent, Marvel seems willing to boldly go where no fan-boy has gone before.
With this new change to the Iron Man mythos, is too much now enough? And are there more questions that need to be asked about such monumental changes?
Change for change sake is rarely a good thing and although Marvel tout their recent spate of shake-ups as promoting 'diversity', it's easy to suspect otherwise. Nothing seems to bring readers to a title like change or death which, in turn create the real selling point for avid readers: controversy. It is hard to believe in the noble intent of a corporation claiming to pioneer diversity when it exists only to make money. Of course, all companies exist to make money, let's not be naïve about that, but if a comic representing 'diversity' doesn't sell, it's not going to get published.
Taking a gamble on a brand new character is too big a risk, especially in the current climate where sales struggle even on the biggest of comic book names. So taking a character as well established as Iron Man and turning him into a 15 year old, African-American female is guaranteed to garner interest from a jaded public. The wielding of the diversity flag seems far less important to Marvel when viewed from this angle.
The real question, though, is does it matter?
Does it matter that the homeless get help when the money's from Oprah? Does it matter that McDonald's House helps your kids get better? Would seized drug money be of any less use when helping to fund a Women's Refuge? If diversity in mainstream comics comes about through a need to turn a profit, should we be concerned about that?
I'll be the first to admit that I don't know the answers to these questions, primarily because I am a white, middle-aged Welshman. Do I feel that the Welsh are fairly represented in the media? Not really. Do I really care? No. It's simply not important to me. Yet I can understand how important fair representation is to others whose race or culture has been vilified in the past. Does your average Pakistani-American care how or why the new Ms. Marvel came into being? I would imagine not, I would surmise that they would be thrilled to finally be represented and would surely acknowledge that a very important step has been made toward true and fair representation.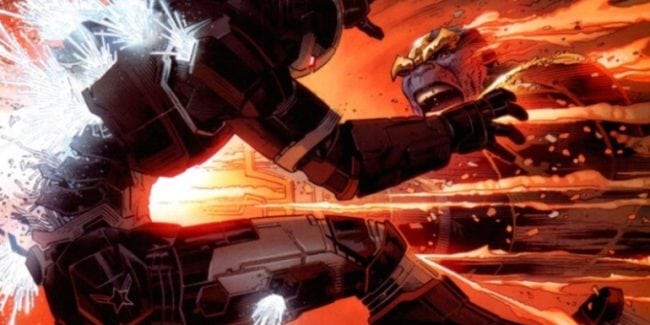 Still, it does seem poor timing to introduce a new African-American character, while controversy still circles Civil War II. With Marvel's decision to kill James Rhodes, otherwise known as War Machine, has caused many fans to pull the racism card; Marvel had already killed off another-African American hero, Goliath in the pages of Civil War I. Not only does the killing of black characters in books titled 'Civil War' reek of bad taste, but it also presents an air of thoughtlessness regarding Marvel's editorial decisions. The introduction of Riri Williams has been somewhat diluted by this, the death of War Machine weakening Marvel's claims of diversity instead of strengthening them. Although never a headline character, James Rhodes was an integral part of the Marvel universe and served as an important representation for many African-American readers when they were pretty thin on the ground. Many would argue that this is still the case.
So why do it? The answer is three simple words.
Brian. Michael. Bendis.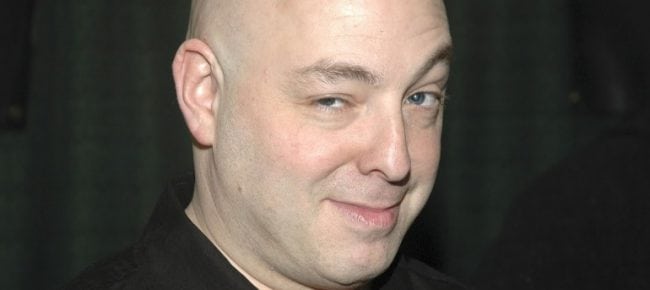 Bendis has an enormous amount of clout at Marvel and, to his credit, when it comes to sales figures he is rarely wrong. Still, he is not so popular that he can avoid criticism, in this case the fact that an entirely white creative is responsible for the creation and actions of people of color within the medium. Bendis is forgiven a lot due to the incredible popularity of Miles Morales, his half African-Hispanic take on Spider-Man. Yet having Bendis take the reins for Riri Wiliams feels like another missed opportunity for Marvel to support diversity in their creative stable, which seems incredibly important when striving for true diversity upon the page.
So will Riri Williams find the same success that the Thor and Ms. Marvel titles garnered recently from radical overhauls? Only time will tell. What is certain is that Tony Stark will not remain absent from the suit for long. Change is wonderful, but history is important and familiarity equals sales.
However, good characters gain a life of their own and, if handled correctly, the new Iron Woman could stick around for a long time to come.
Here's hoping she's representative of real change.