'Kamisama Kiss' Season 2 Blu-ray Review

Kamisama Kiss follows the story of teenage girl Nanami Momozono (Suzuko Mimori; Tia Ballard) as she tries to learn how to fulfill her new role as the land deity of the Mikage Shrine. In season 1, the local land deity named Mikage bestows his position onto her, and Nanami begins her training to strengthen her spiritual power while also balancing her new duties with her schoolwork.
As a god, Nanami takes over the Mikage Shrine as well as its familiar, a fox yokai named Tomoe (Shinnosuke Tachibana; J. Michael Tatum). Tomoe, however, is not a fan of his new master. Much of the story's conflict comes from this tension between these two characters as Tomoe must serve Nanami under contract while being exasperated at his position.
Nanami eventually falls in love with Tomoe, who refuses her profession of love in season 1, and that brings us to season 2 of Kamisama Kiss, now on Blu-ray from FUNimation. Nanami has accepted that Tomoe will only serve as her familiar with no romantic entanglements and continues in her spiritual training and learning about her duties as a god.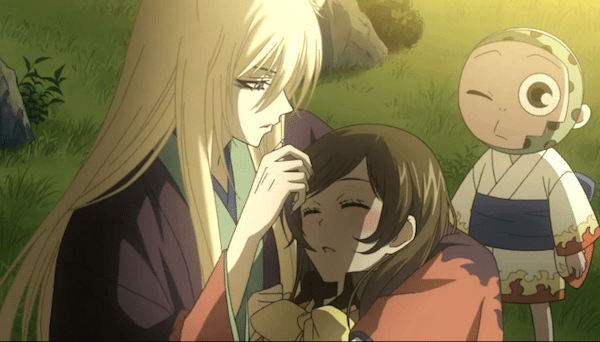 However, as Nanami and Tomoe try to stop evil and fulfill her godly duties, Tomoe finds himself falling for her. Tomoe is launched into emotional turmoil as he comes to grips with the fact that this girl who once (and often still) annoys him has somehow managed to win his heart.
While there is plenty going on between an assembly of deities, a trip to the underworld, and saving a dying forest, the heart of this show is this romance and conflict between Nanami and Tomoe.
Geared to younger female viewers, there are plenty of comedic moments inserted when the romantic tension gets too strong to keep this romance from taking itself too seriously. Nanami is, after all, a teenage girl and can become easily flustered around Tomoe. Tomoe responds to his own affection for Nanami with the immaturity of a teenage boy. This works great for the intended audience's perspective, but can be tiresome for more mature audiences.
Both characters are extremely likeable and three-dimensional, however, and the audience roots for a happy ending for these two. Despite Nanami's immaturity, she is a compassionate soul always willing to give people a second chance. Tomoe can be quite the cynic, but through his actions it's clear that his priority is to protect Nanami, and not out of duty but because he truly cares for her.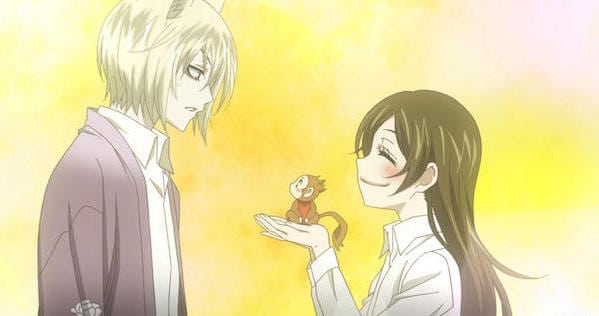 These multi-faceted characters are brought to life by performances by both Ballard and Tatum. Ballard brings some nuance to Nanami who could easily dissolve into a silly teenage girl and easily bounces between the mood swings she conveys. Tatum's refined voice delivers the haughty gravity of Tomoe without going over the top and veering into unlikable.
The story does feature several minor villains who are never truly fleshed out, some left unfulfilled, and one major villain: Akura-Ou (Junichi Suwabe; Brandon Potter), whose soul has taken over the body of a dead human named Kirihito.
An old ally of Tomoe's, Akura-Ou is a holdover from season 1, and his arc is never fully realized in season 2. It's clear they are saving more for him in later seasons, but that leaves season 2 feeling a bit anti-climactic with no Big Bad Evil Guy to contend with. Potter, for his part, does a great job at portraying a subtle change in performance between Akura-Ou's true self and him masquerading as Kirihito.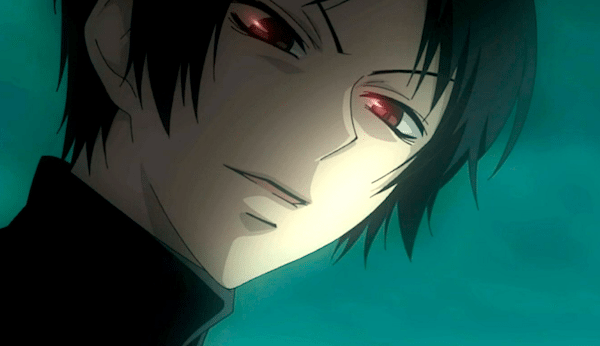 PRESENTATION
The animation in Kamisama Kiss fits its romantic and fantastical styling, particularly whenever magic is involved. The Blu-ray features 1080p HD video presentation. This high definition highlights the dreamy and magical elements of the show.
The audio features in Dolby TrueHD, English 5.1 and Japanese 2.0. Dialogue and music are mixed well, and everything comes through with necessary clarity.
EXTRA FEATURES
The Blu-ray offers two episode commentaries: one with ADR director Jerry Jewell and Potter and the final episode with Ballard, Tatum, and Micah Solusod who plays Nanami's other familiar and Tomoe's rival Mizuki. The actors chosen for the commentaries and the episodes they discuss are perfect to offer fans the most bang for their buck.
The commentaries are a good mix of behind-the-scenes fun and thoughts on the anime and episodes and the actors' performances. For any fan of this anime, these commentaries are well worth the purchase.
FINAL THOUGHTS
Kamisama Kiss is a magical romance for the teenage girl in everyone. It balances adventure and story with the romantic tension between its two leads. The push and pull of "will they or won't they" is entertaining, and there is enough story outside of the romance to keep things feeling fresh.
For any fan of Kamisama Kiss, the season 2 Blu-ray is a must buy. The anime looks and sounds great, and the extra features offer insight into the performances and story-telling which will delight any fan.
Blu-ray Review
Movie Itself -

85%

Video Presentation -

100%

Audio Presentation -

100%

Extra Features -

100%