Project-Nerd at Denver Comic Con

Denver Comic Con weekend is here!
Today (the 17th) through Sunday (the 19th), Denver Comic Con is taking place at the Colorado Convention Center in the heart of the city.
Project-Nerd is present at Artist Valley Tables 179-180 with a brand new line of comics from Project-Nerd Publishing. Our team is also roaming the floor to provide the normal convention coverage found here on Project-Nerd.

Project-Nerd Publishing will have a variety of awesome titles, some never before available. Besides the incredible graphic novels Blue Moon and Bullet Gal, Project-Nerd Publishing has the first issues for four great comic series. Those titles include That Bulletproof Kid, Tobacco-Stained Mountain Goat, Radiation Day #1 in Full Technicolor, and Barrens #1 (co-creators Erin Lei and Iggy Michniacki will be present at DCC).
Project-Nerd team members will be on the floor capturing hall galleries of awesome cosplay, interview of amazing and talented creator guests, and video content for the website. The team will also be at Club Cosplay Denver on Friday Night.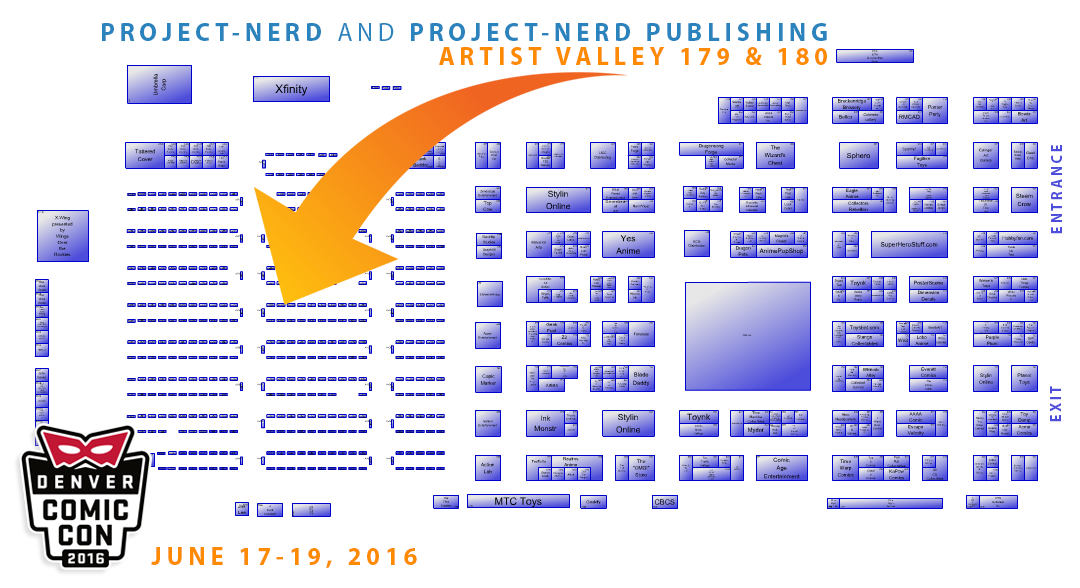 Be sure to pay us a visit for a great chance to learn more about what we have going on for all the Project-Nerd brands, including Denver's own Project Cosplay.
For more of the awesome content coming out of the Project-Nerd Tour 2016 slate, check out our Project-Nerd Tour 2016 Page.