'Dark Souls 3' Game Review

Embrace the Darkness. That is the tag line for the new Dark Souls 3, brought to us by FromSoftware. Starting in 2009 with Demon's Souls, FromSoftware has created an action/adventure game series that brought with it certain challenges. They decided to forego checkpoints and your traditional game interactions and really push the player out of their comfort zone.
The differences don't stop there. This is technically the third game in the series and, though they are related, you don't have to have played the previous two to enjoy this game. The idea is, you're looking to restore the Lords of Cinder. Delving into the story in any Souls entry seems to be part of the game that FromSoftware really wants you to feel out. You decide how much lore you want to get into; if you're a completionist, the story is there waiting for you to find it. If you don't want to know about the story, you can simply play through and enjoy the gameplay.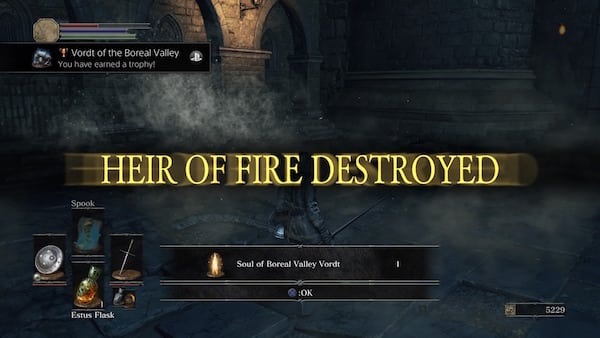 Combat is where the differences in gameplay really start to shine. Dark Souls 3 isn't your typical hack-n-slash. The game rewards your ability and forces you to develop the necessary skills to take on new and different challenges. If you rush around a corner and find yourself surrounded by 3 or 4 enemies, you'll be extremely challenged to survive, even if the enemies are such a low level that you can kill them in one shot. Overcoming each new enemy type comes with a sense of accomplishment for beating them and learning how to survive.
The difficulty of these games is well known in the gaming community–one of the games even had the tag line 'Prepare to Die.' That's about right; you will die playing these games. In fact, when I stream Dark Souls 3 I actually keep a death count in the comments with the number of times I died and how it happened. You'll die to a new enemy type as you try to get familiar with the new attack pattern. When you find a a new boss fight, you'll die several times as you learn how they attack and they usually have different forms and attacks within each fight.
While it may seem like you may die a bunch and that the game is simply hard for hard's sake, that's not the reality of the game. It is hard, but your deaths are typically fair. You're not dying because the game just decided it was time, but because you made a decision and bit off more than you could chew. Because of the steep difficulty, there's a tremendous sense of accomplishment as you play through. Completing a boss fight or making your way through a tough area without having to use your limited healing power makes you feel great.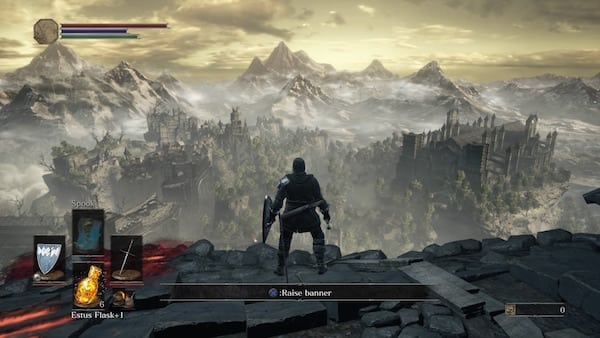 Dark Souls 3 is the first game in the series to come out on the newer systems and take full advantage of the improved hardware and graphic capabilities. This game just looks fantastic. I haven't noticed major graphical issues, the game looks amazing and it plays very smooth. The sound also adds to the already creepy and distressing atmosphere. Play this game at night with the lights off and the surround sound turned up and you'll find yourself pulled deeply into an immersive world.
At its heart, Dark Souls 3 is an RPG. You start with making a choice among 10 different character classes, but this initial choice really just sets you up with your starting equipment. You'll quickly find new gear, but the gear you start with will make the early part of the game easier if it fits within your play style. After you choose your character, you get to level your character as you get experience from beating enemies. There are 9 different stats you can increase. You can start with an up close brawler and build it out to a full-fledged sorcerer later on.
Having so many different choices makes this a game you can come back to again and again. There are different weapons with different move sets, each one giving you a chance to refine your playing style. I've already got 3 different characters up and running. I enjoy being able to get in and smash people with a brawler, but I also like using ranged bow attacks to lure individual enemies away from their groups.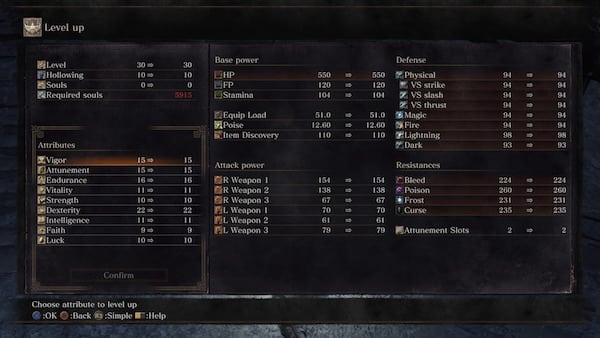 In the end, Dark Souls 3 provides a huge challenge–one that never feels unfair or like it's something that can't be completed. I can't recommend this game enough, but I know it clearly isn't for everyone. There will be people that like RPGs and people that like action/adventure games that won't like Dark Souls 3, but there will also be people who don't like a traditional RPG who will get hours upon hours of enjoyment and challenge out of it.