'One Piece: Collection 15' DVD Review

One Piece: Collection 15 is now available and it can be described as nothing less than amazing. The Straw Hat Pirates are at it again doing what they do best. Getting into more trouble than they can handle, getting beat up, saying something about kinship and then coming together as a team to end the plot arc with a satisfying beat down of the once seemingly insurmountable foe—usually with a lot of hilarious humor and good food to eat along the way. One Piece is the perfect show to watch with your kids and pass the legacy of anime on to future generations.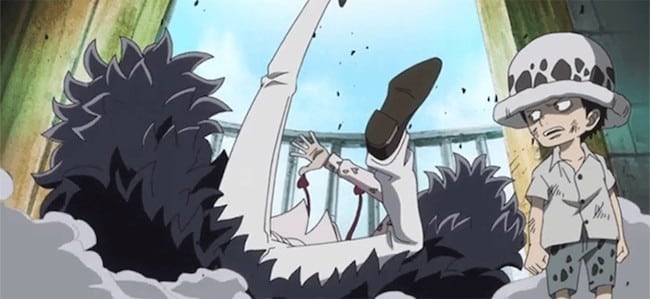 "Get ready for a boatload of goosebumps as the Thriller Bark spookfest continues!
Luffy's impulsive attack on Gecko Moria ends up costing the rubber-man something he can't live without—his shadow! When Zoro and Sanji find themselves in the same boat, the three fierce fighters must find a way to recapture what was lost, or face the possibility of death by sunlight. Luckily, their skeleton friend, Brook, knows the trick to defeating Moria's zombie army, and he'll gladly share the secret for a small price. Meanwhile, Nami narrowly avoids an undead trip down the aisle, and Zoro clashes with a zombie samurai in the hopes of adding a new blade to his arsenal. Armed with the secret to defeating Moria's minions, things briefly appear to be looking up for the Straw Hats, but the onslaught of Oars, the towering terror powered by Luffy's shadow, threatens to doom the crew."
One Piece: Collection 15 brings amazing visual arts and a unique art style for its viewers to enjoy. Of the many shonen's that FUNimation! puts out, it easily has the most unique and diverse art styles—Collection 15 does not disappoint. From the crazy and wacky characters to the awesome fight scenes, Collection 15 fits right in with its predecessors.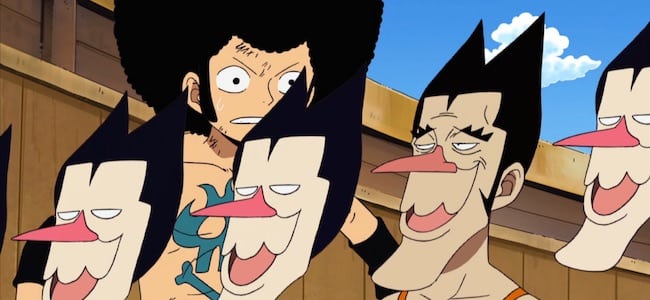 Special Feature:
One Piece in the Booth: with Christopher R. Sabat
One Piece in the Booth: with Eric Vale
Episode Commentaries
Textless Songs
Trailers
Final Thoughts:
One Piece: Collection 15 would make an amazing addition to any One Piece fan's collection. It is a really epic plot arc with a fun story. It has more of the One Piece hilarity that we have come to know and love and brings a lot to the table when you consider the incredibly interesting "One Piece in the Booth" features with both Christopher Sabat and Eric Vale. Although it doesn't bring anything new or groundbreaking to the anime scene it does continue an amazing adventure that many of us have grown up with.