Right Round, Baby: A Beginner's Guide to Collecting Vinyl (Pt. 1 of 3)

I'm not an audiophile. I'm not a sophisticated listener. I promise I'll never try and convince you it's Hi-Fi or the highway, and I swear to god I'll never use the word "warmth" to describe the sound of a record compared to another format.
I have a shitty Sony shelf system and the same bread and butter, belt-driven Sony turntable I got about a decade ago; they shouldn't even work together, but I MacGyvered them with spare cables and adapters until they decided to play nice and sing my tune.
I'm not an audio aficionado or a sonic connoisseur. I just collect records, and there is nothing special about that. The reason I feel the need to point this out leads us into the first lesson for anyone ready to start his or her LP trek: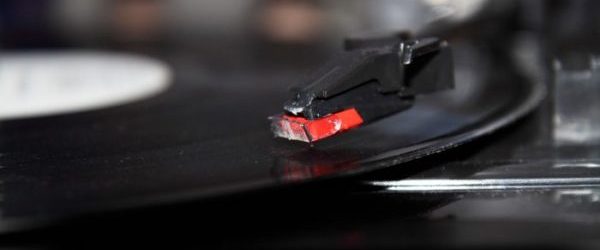 Don't be Intimidated
People are protective of their hobbies. This is particularly so the further toward the fetish end of the spectrum you get, but it's worth knowing that getting into the game of collecting can be an intimidating venture. Maybe not so much if you plan on doing all of your collecting online (this isn't advisable–we'll hit on that later), but otherwise it can catch you off guard if you're unprepared.
Collecting records should be an accessible activity for anyone who is curious. Don't let an early negative experience with a snob turn you off from it. Vinyl is great, but when it comes to the actual act of listening to and enjoying the music, it's not superior in any meaningful way to a CD, or the radio, or Spotify…and if you run into someone who vehemently insists it is, be wary of said person. Chances are, they take their hobby way too seriously. And people who take their hobbies too seriously have the ability to suck the fun out of it for the rest of us. These people are the type that will make you feel self-conscious for picking up a Journey record, or will laugh and tell you that you overpaid for an LP you dropped $7 on.
I promise, someone at some point will judge you for a record you buy or over the equipment you do or don't have. Screw them. Do it your way at your own pace with whatever budgetary means you possess. Also be prepared for someone inevitably calling you a hipster, because that word has officially lost all meaning and has become the equivalent of calling someone a tennis-ball sandwich. It means nothing. Be yourself. Do what you want.
Record collecting is a wonderful and fulfilling hobby so long as you're doing it to have fun. Put yourself in a good position to someday become a fine ambassador for future collectors by starting off with a sense of adventure and an approach that there is no right or wrong way.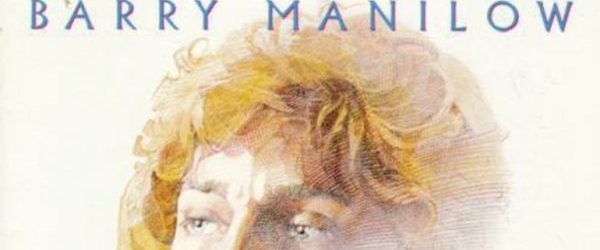 Buy whatever makes you happy.
The first record I ever bought was Barry Manilow's "If I Should Love Again." It was probably around 2005, and I didn't even own a record player at the time. My best friend and I were killing a Saturday afternoon wandering the cluttered halls of a musty, old thrift store and I saw some records stacked in a little nook made up of a bulky, overturned wooden desk. They were a leaning tower of kinked cardboard and dirty discs.
I remember the smell, like a dusty raincoat hanging in the long dormant basement barroom of your grandparents' house. I stood the stack up and hunched over them, knees jutted out so I could flip them inward on to me one at a time to see if there was anything I recognized. I went through them all, probably 50 or so, (in hindsight, 20 were probably Slim Whitman) and Mr. Manilow's was the only name that registered. In my life, I'd probably only ever heard of "Mandy." Regardless, something about it appealed to me. Maybe it was Barry's welcoming face, in gentle pastels, seemingly water-colored–the golden, feathered locks moseying outward, fading into the white margins. Maybe it was because he reminded me of a prettier version an old classmate's mom… I have no idea, but I needed to investigate further.
The cover was worn, a bit dirty and beat up at the corners, but the inner sleeve was surprisingly white and the record within was a pristine jet-black. It didn't matter that I knew nothing about Barry Manilow or his music. I just found myself wanting to continue to hold this thing I found; my senses weren't done with it yet. So I spent the $0.75 and took it home. I didn't even listen to it for some time. I couldn't. It would be a while before I got a functioning turntable.
I remember playing it for the first time and having quite a laugh. It wasn't exactly my thing. But that's what's great about every record. You might not even like the music, and you don't have to. Because each one has the potential to be a memory–a time and a place–a snapshot of what you were doing, what you were like, who you were with, how you felt on a particular day, or of what tickled your fancy once upon a time.
I love that record now. Barry was my first. And some day, when you're feeling sad and a little dramatic, listen to "No Other Love" off of "If I Should Love Again." Close your eyes and let roll the sepia-toned montages of a 1980s lost love you may or may not have had. It will move you. And after that, when you need a pick-me-up, put on track 2, "Let's Hang On"–it's my favorite track on the record, and it's something between The Pointer Sister's, "Jump (For My Love)" and Hall & Oates', "You Make My Dreams." It's a nice little '80s pop song that makes me happy every time. Give it a shot; I think it'll make you happy too.
Buy what makes YOU happy. A favorite band/song, a guilty pleasure, a funny cover, album artwork, an inside joke…doesn't matter, you'll be amazed after 10 years what records in your collection mean the most to you.
Stop by next week for part 2 in this 3-part series, Right Round, Baby: A Beginner's Guide to Collecting Vinyl.