Why You Should Be Reading the New Star Wars Canon

Fans of the original Star Wars Expanded Universe (EU) books had some pretty strong things to say when Lucasfilm announced a couple of years ago that the EU was no longer considered canon. Fortunately, there is a series of excellent and awesome new canon novels and comics that new readers, Star Wars movie fans, and EU fans can really enjoy.
Here's why you should be reading the new Star Wars Canon books and comics.
To start, they're absolutely fantastic. That's it, end of review. That's all you need to know. Go forth and buy them all; take them in and enjoy…
Just kidding. There are, however, some spoilers ahead–so if you haven't watched Force Awakens yet (really, you haven't watched Force Awakens yet?), finished this season of Star Wars: Rebels, or you just generally don't care to learn more about the series, please avert your eyes now.
…
Ready?
To start, some fans of The Force Awakens had some questions and presumed answers that may have led them to some unfair and very inaccurate assumptions about our heroes.
For instance, Rey didn't magically become an excellent pilot immediately upon stepping into the Millennium Falcon. She trained extensively, as noted in Before The Awakening, by Greg Rucka. This book goes into her backstory and flight training.
Before The Awakening also features more information on Finn's past. He's not just some janitor working in sanitation. He's one of the First Order's best stormtrooper prospects. It also features a bit of backstory on everyone's favorite "TRAITOR"-yelling stormtrooper, Nines!
Before the Awakening also features stories about everyone's new favorite pilot, Poe Dameron.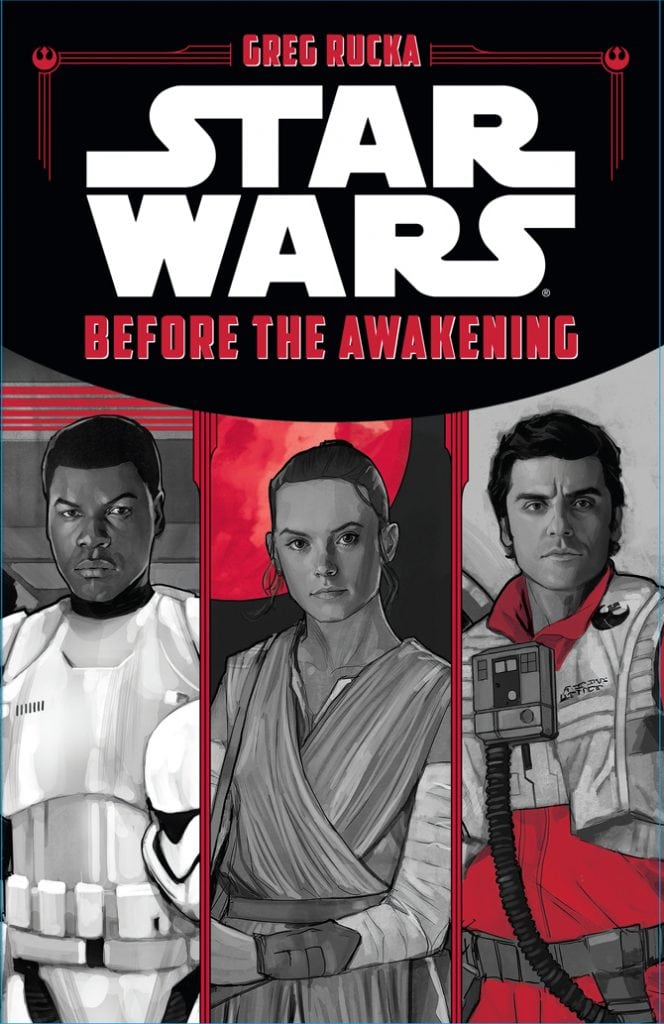 Want to see additional stories about what's growing in Poe Dameron's back yard? Read Marvel's Shattered Empire by Greg Rucka, Marco Checchetto and Angel Unzueta to find out.
Didn't you just love Greg Grunberg's Snap Wexley from The Force Awakens? Discover his backstory and meet his super awesome droid, Mister Bones, in Star Wars: Aftermath by Chuck Wendig. Plus, there might be some clues as to the fate of everyone's favorite bounty hunter (no, not Dengar).
Join Princess Leia in her search for her fellow refugees (for Alderaan reasons) in Marvel's Princess Leia, by Mark Waid and Terry and Rachel Dodson.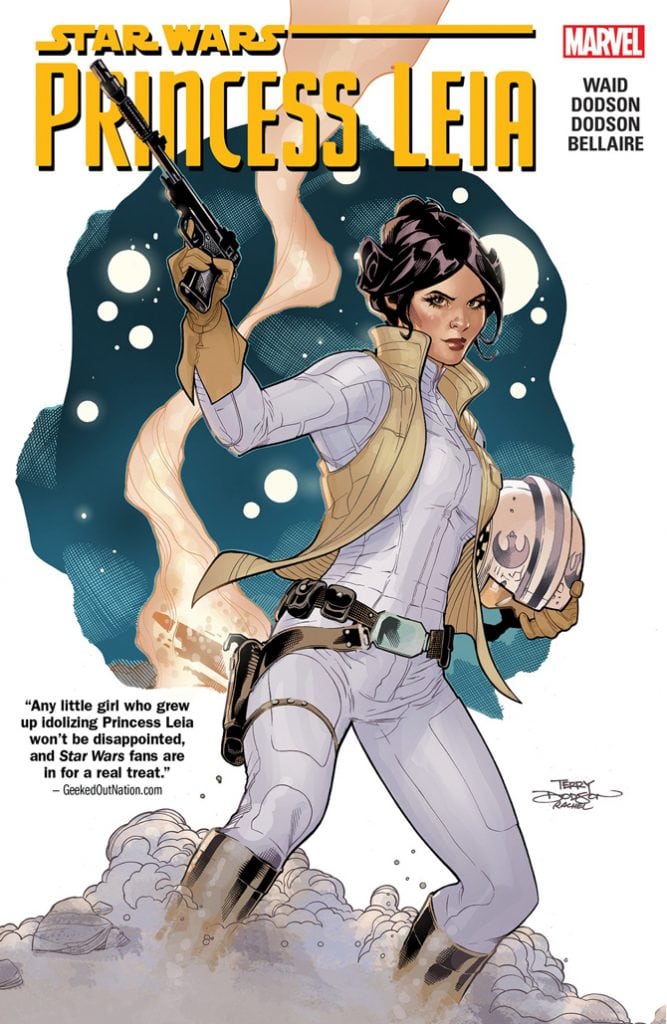 Are you super interested in Cloud City's Baron Administrator Lando Calrissian's business partner Lobot? Then Marvel's Lando, by Charles Soule and Alex Maleev is the book for you.
Do you think Chewbacca's the best and want even more Chewie to chew on? See his solo (minus Solo) adventures in Marvel's Chewbacca, by Gerry Duggan and Phil Noto. Although, you might need the eyes of a protocol droid to read this one.
How'd C-3PO get his red arm? Check out Marvel's recent comic release C-3PO by James Robinson and Tony Harris, the creative force behind DC's Starman.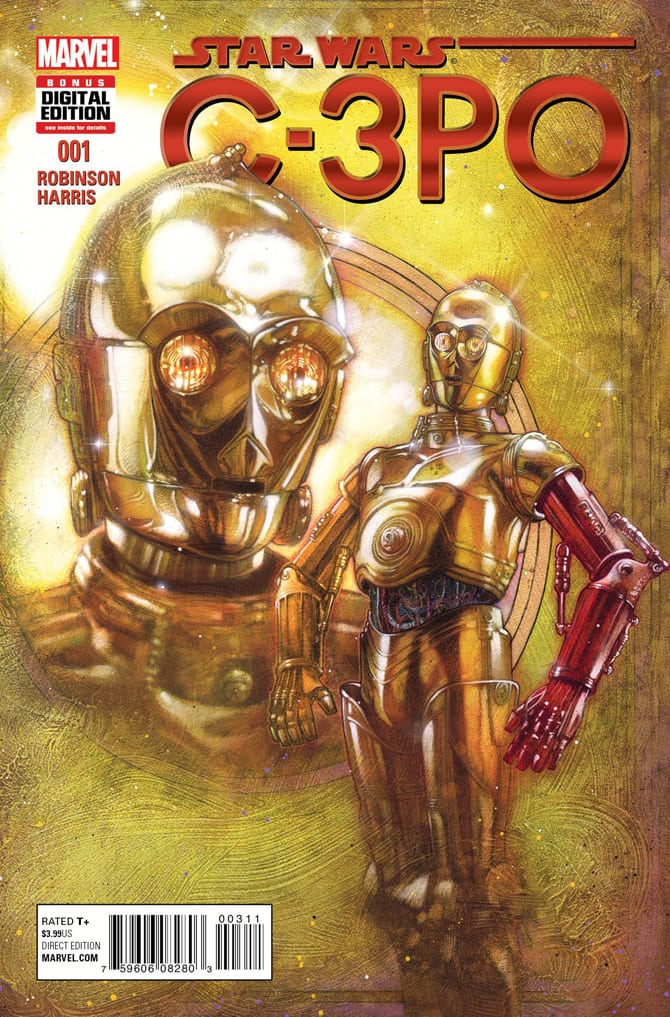 Would you like to learn more about the pointy-headed, red-faced villain Old Ben cut in half before he was ever called old or Ben? Good luck finding a copy of Dark Horse's out-of-print forever (until Marvel gets around to printing it) Darth Maul: Son of Dathomir, by  Jeremy Barlow and Juan Frigeri. Luckily, this is available in digital form via Marvel Unlimited.
Want to know more about the backstories for our heroes in Star Wars: Rebels? A New Dawn, by John Jackson Miller, goes into how Kanan and Hera met. You get this along with Tarkin's self-titled novel, Tarkin, by James Luceno, in the collection The Rise of the Empire. Did you ever wonder if Tarkin knows Vader is Anakin? Well, SPOILER ALERT: maybe.
Speaking of Rebels, what happened to Zare Leonis after the Rebels episode Breaking Ranks? You can read the four book series, Servants of the Empire, by Jason Fry, to find out.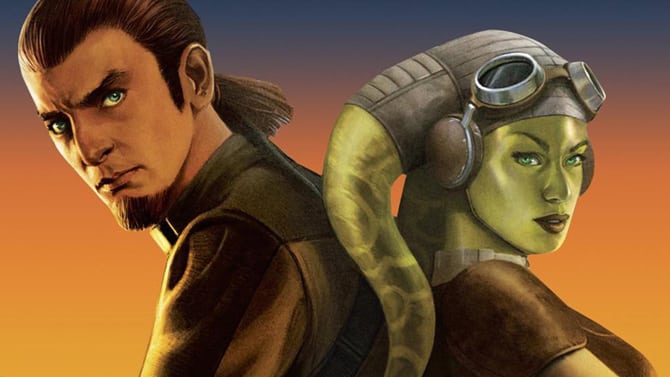 Whether it's just to enjoy more stories about the characters in place in the original trilogy and Force Awakens films, learn about what happened in the time between the TV Series and the films, or you just really enjoy reading an excellent set of comics and books by a variety of very talented authors and artists, the Star Wars books have something for you.
Here is the full list of the new canon Novels and comics, in order of the in-universe timeline:
| | | | |
| --- | --- | --- | --- |
| In-universe timeline | Title | Release date | Type |
| 0 ABY | Star Wars (main series) | 1/1/2015 | Comic |
| 0 ABY | Darth Vader | 2/1/2015 | Comic |
| 0 ABY | Princess Leia | 3/1/2015 | Comic |
| 0 ABY | Heir to the Jedi | 3/1/2015 | Novel |
| 0 ABY | Smuggler's Run: A Han Solo & Chewbacca Adventure | 9/1/2015 | YA novel |
| 0 ABY | The Weapon of a Jedi: A Luke Skywalker Adventure | 9/1/2015 | YA novel |
| 0 ABY | Chewbacca | 10/1/2015 | Comic |
| 0 ABY | Vader Down | 11/1/2015 | Comic |
| 1 ABY | Lando | 7/1/2015 | Comic |
| 1 ABY | Battlefront: Twilight Company | 11/1/2015 | Novel |
| 11 BBY | A New Dawn | 9/1/2014 | Novel |
| 11 BBY – 5 ABY | Lost Stars | 9/1/2015 | YA novel |
| 14 BBY | Tarkin | 11/1/2014 | Novel |
| 14 BBY | Lords of the Sith | 4/1/2015 | Novel |
| 19 BBY | Dark Disciple | 7/1/2015 | Novel |
| 19-18 BBY | Kanan | 4/1/2015 | Comic |
| 20 BBY | Darth Maul – Son of Dathomir | 5/1/2014 | Comic |
| 28 ABY | Bloodline | 5/1/2016 | Novel |
| 29 BBY | Obi-Wan & Anakin | 1/1/2016 | Comic |
| 34 ABY | Tales From a Galaxy Far, Far Away Volume I: Aliens | 4/1/2015 | YA anthology |
| 34 ABY | "The Perfect Weapon" | 11/1/2015 | Novella |
| 34 ABY | Before the Awakening | 12/1/2015 | YA anthology |
| 34 ABY | C-3PO | 4/1/2016 | Comic |
| 34 ABY | Poe Dameron | 4/1/2016 | Comic |
| 4 ABY | Moving Target: A Princess Leia Adventure | 9/1/2015 | YA novel |
| 4 ABY | Star Wars: Shattered Empire | 9/1/2015 | Comic |
| 4 ABY | Aftermath | 9/1/2015 | Novel |
| 4 ABY | Aftermath – Life Debt | 7/1/2016 | Novel |