'Captain America: Civil War' Spoiler Free Theatrical Review

The Russo Brothers have done it again. After taking a shot at a Captain America movie and hitting the ball out of the park with 2014's Captain America: Winter Soldier, you might think it couldn't get much better. How wrong you might be. The Russo's have built upon everything that's been established over the past eight years and crafted quite possibly one of the finest superhero movies currently in existence.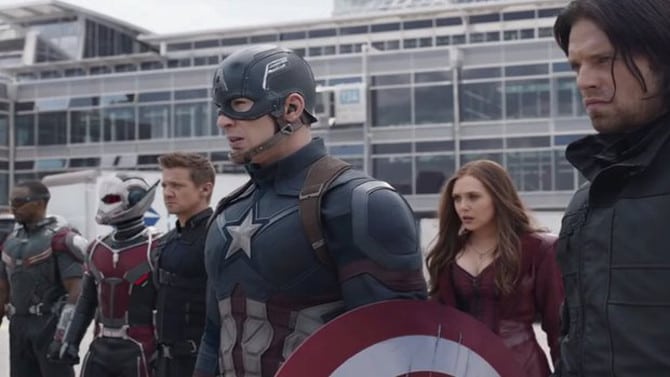 Captain America: Civil War takes it's cues from the epic Marvel crossover that ran over 2006-2007 which pitted the Star-Spangled Avenger against Ol' Shellhead in a battle of civil liberties and how best to be a superhero in the modern world. Naturally, being a big screen adaptation means there are significant changes. There obviously aren't as many characters as the comics for several reasons. One of those being that Marvel doesn't have the movie rights to them. But it doesn't matter here. Fewer characters means you can focus on the one's we have and fights become more personal. And it certainly does get personal. This is a spoiler free review but certain things come to light over the course of the story which affect certain characters' reactions.
One of the things I found odd in the comics was that Tony Stark was pretty much portrayed as being as close to a villain as you can be without becoming one. Sure he had his doubts and questioned his actions, but I found the protrayal here by Robert Downey Jr. to be a lot more rounded. A lot of people are going in to this movie having picked a side. I personally chose Team Cap because that's what I chose when reading the comics. I was surprised to find I was sympathetic to Tony's plight and that has to be credited to the writers. Christopher Markus and Steve McFeeley's script does a wonderful job in bringing these characters together and also tying together some plot elements from the previous MCU movies. They also make both Cap and Iron Man's arguments very convincing. You can clearly see the benefits of both points of view.
Despite the wealth of characters, this is still very much Chris Evan's movie. Cap remains prominent throughout. In fact a lot of the other Avengers play little more than supporting roles. This isn't necessarily a bad thing though as they've all been featured heavily in the previous movies so it's not as though we need introduced to them again and it stops it just being an Avengers movie. Evans brings his A-game once again, humanizing a character that, like Superman, can sometimes be perceived as a vanilla, boy scout character. He has a way of being this morally incorruptible character without coming off as goofy or cheesy and that's a real gift.
Obviously the characters everyone's been waiting for are Spider-Man and Black Panther; both making their debut in the Marvel Cinematic Universe. My friends, they finally got Spider-Man right and all it took was for Sony to realize that teamwork achieves more. We finally have a Spidey who is as fans imagine him. He's nerdy as hell, scientifically gifted and does not shut up during a fight. Perfect. And Black Panther. He is an absolute joy to see in motion. Any scene where he's fighting ranks as one of the more exciting sequences. Their solo movies can't come quick enough.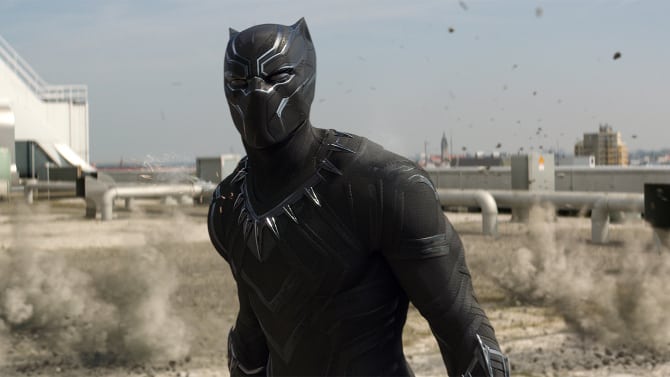 Obviously I have to mention the visual effects. This movie is effects heavy. For the most part they are great and flawlessly integrated into the scenes. However there are one or two shots where Iron Man is helmetless and there's something not quite right about the way he moves. It can be a little distracting. It's a minor gripe in what is undoubtedly one of Marvels finest.
This movie was a truly epic experience. It had something for everyone. It had amazing performances by some talented actors and it just builds tension right to the final climactic battle. I think it's fair to say the Russo's would have a hard time topping this one.