News from PAX East

This last weekend (April 22-24), Boston hosted the Penny Arcade Expo (PAX) East conference, a gaming venue similar to E3 albeit on a smaller scale. PAX East featured plenty of exciting announcements that are sure to influence the gaming world and, though this isn't a comprehensive list of everything announced at the show, here are some of the more intriguing new developments that may or may not pique your interest:
New Game Announcements
Easily at the top of the list, Gearbox CEO Randy Pitchford confirmed that Borderlands 3 is in development, though it may release under a different title. This is exciting news that should come as no surprise considering the Borderlands series is the most popular and highest-selling franchise in 2K history. A new Borderlands title has always been just a matter of time.
LawBreakers, a mature FPS with cool grappling hook mechanics and fast-paced, high-flying physics is being developed by Boss Key Productions and is set to release on PC via Steam later in the year. Though it may get lost in the sea of competitive shooters flooding the market, the designers at Boss Key Productions have made it a point to keep the action fast and engaging and have purposely avoided the slow grind found in many other shooters. Hopefully the gritty action, break-neck pace and nail-biting gameplay will help this one standout among the competition.
Developer Reikon brought a playable demo of their brutal new top-down isometric shooter Ruiner to PAX East this year. Judging by the gameplay, it looks like Ruiner borrows a lot from games like Zombie Apocalypse: Never Die Alone and is striving to improve upon the system. Footage from the game showcases interesting player abilities, like speed bursts, and the game has more of a narrative and some RPG elements that are not common for the genre. Ruiner will be released on Linux, Mac and PC later this year.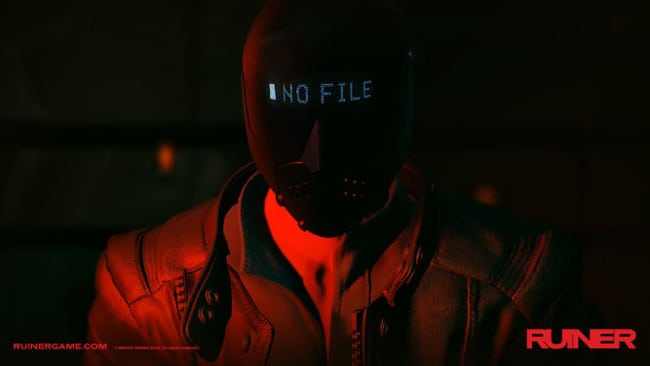 On the virtual reality front, Frima Studio unveiled a playable version of their new game Fated: The Silent Oath, which looks to be an action game of sorts in which the player steers a horse-drawn caravan while conversing with family members and trying to outrun monstrous beasts. The game features a cartoonish art style and is promised to offer an engaging story, but the question remains if the game will be more than a wagon-driving sim or, even worse, a first-person VR version of Oregon Trail.
Supergiant, the developers behind the excellent Bastion and Transistor, showcased their new party-based RPG Pyre. In typical Supergiant fashion, the art style of Pyre is impressive, as is its compelling character and story elements. The new battle elements, however, are nothing like what gamers might expect from the developer. "Battles" in Pyre play out more like a sport, with you taking command of your three characters to compete against another team of three in ritualistic events that are a lot like a mash-up of dodge-ball and basketball. It sounds strange but looks pretty fun in practice. Pyre is due to release later this year on PS4 and PC.
Announced by The Game Bakers, Furi is a blur-paced action game with an exclusive focus on duel-style, one-on-one boss fights. Due to release on PS4 and PC later this year, Furi features a bright and colorful art style and challenging bouts that alternate between melee sword battles and bullet-hell shootouts. Duels are meant to have the same feel as a boxing match, with simple controls that require players to pay attention to their opponent's movements and use proper timing to execute effective counter-attacks.
Known for their wacky non-traditional games, Puuba showed off their progress on Metronomicon, a turn-based RPG featuring rhythm-based mechanics associated with the music genre…yeah, it's weird. The story is equally as ludicrous, with players using a team of musically trained combatants to battle against monsters who are trashing the land with their out-of-control dance parties. Fans of turn-based RPGs and rhythm games like PaRappa the Rapper, or those who just enjoy silly fun, should keep a lookout on Steam for Metronomicon later this year.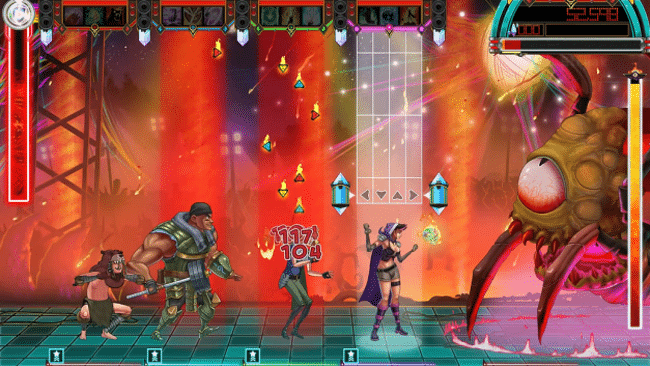 Coming to Android, iOs, Linux, Mac and PC, Crush Your Enemies is a new game from Vile Monarch. Much like its straightforward title, the game is a simple RTS that works like Starcraft meets Mushroom Wars, with much of the technical and complicated systems of the RTS genre stripped away. Crush Your Enemies has simplified controls and is primarily focused on tactical thinking and strategic planning during fast-paced battles without a lot of frustrating resources to manage. The game will have cross-platform multiplayer, up to ten unique maps and may include a map editor once it releases later in the year.
Fans of the horror genre will want to keep an eye out for Behavior Interactive's new game Dead by Daylight. This PC-exclusive gore fest is basically hide-and-seek with fatal consequences. Players engage in the game of cat-and-mouse by taking the role of either a stalking killer or one of several innocent victims trying to outsmart the killer and survive. The premise of this game is similar to Evolve and incredibly similar to the Friday the 13th game set to release later this year by developer Gun Media, but Dead by Daylight is not a licensed property and will have multiple killers to choose from besides a machete-wielding behemoth.
PAX East also featured several interesting announcements from the indie scene. Alchmadium showed off their new PC/Mobile puzzle game A Tofu Tail, in which players take the role of a man turned into a piece of tofu (don't ask) and must navigate his cubic body through a series of block-rolling puzzle mazes. Muro Studios discussed their touchscreen-controlled mobile game ShadowBug, a frenetic action platformer with an art style featuring stark black characters and platforms over a colorful background, closely resembling games like Insanely Twisted Shadow Planet and fellow mobile game Badland. Thumb Drift is a new mobile game from SMG Studio that features high-octane drift racing which can be controlled using only a single thumb.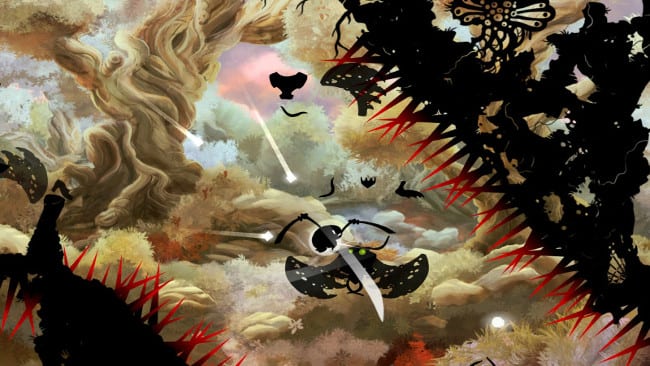 Additions to Current Games

On top of a new story, level cap and equipment, The Witcher 3: Wild Hunt's next DLC expansion Blood and Wine will be adding new content for the in-game card game Gwent. New content from the Skellige area and 4 new cards will be added to Gwent and a CD Project Red developer at the PAX East panel had the audience sound-off by round of applause if they wanted to see Gwent made into a stand-alone mobile game. The result was a resounding positive response from the audience, so let's hope CD Project Red decides to make it a reality. Side note: you know a game is really special when a minor sub-game from the game is good enough to be its own game.
Harmonix announced that a few Battleborn characters will be featured in Rock Band 4 and the game will be getting an online multiplayer later this year…but is there anyone out there who really cares? For the past few years, Harmonix games have been plummeting faster than a skydiving elephant full of concrete, so this news likely excites no one. But if you're still jammin' out on that plastic guitar, you have something to look forward to!
And finally, in maybe the most exciting bit of news, Iron Galaxy revealed the next Killer Instinct character to debut in Season 3 will be Maya's vampiric sister Mira, complete with teleportation abilities, bat projectiles and, of course, blood-sucking neck bites that restore her health. Judging by the gameplay vids showing her in action, she looks like she will fit right in with all the other fast-paced monsters already in the roster. On top of that, though no gameplay footage was available at PAX East, Gargos has also been confirmed as joining the Season 3 roster after Mira releases. There's even been rumors that the Gears of War villain General Raam will be following Gargos, but this is yet to be confirmed. If Raam does make it into the game, let's hope someone warned him that a chainsaw-machinegun is nothing compared to a C-C-C-C-COMBO BREAKER!!!