The Ten: Best Actors To Portray Comic Book Characters

There are so many comic book movies at the moment and plenty more on the way. Naturally, a lot of hard work goes into crafting each attempt at bringing these larger-than-life characters to the screen. You can credit writing, make-up, costume, etc. But, in the end, it comes down to the actor portraying the character and the various choices they make in bringing them to life.
Below is a list of my personal favorites. It's not a definitive list by any means, as I have focused specifically on the superhero sub-genre, and if it provokes discussion, even better.
Obviously, some of my choices have played multiple characters, or perhaps the character has been portrayed by different actors with varying degrees of success. But this list of actors have, in my humble opinion, nailed their respective characters in a way that no one else has. Whether it's the way they deliver dialogue or the fact that they exhibit a certain quality that one associates with that particular character.
The thing I enjoyed most about compiling this list is that there are so many great performances out there it was easy to think of a load of names. The tough part was cutting the list to only ten names. So here goes:
---
Chris Evans as Captain America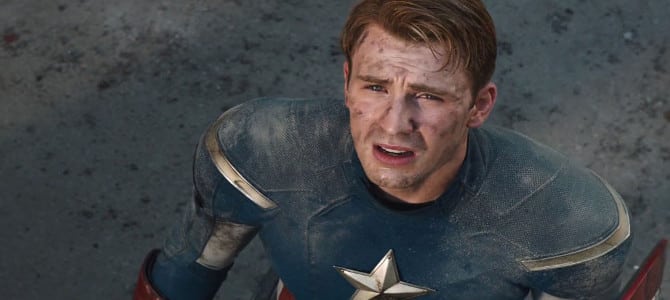 I remember when Evans was announced as Cap. I was surprised to say the least. I knew him as Human Torch from some mediocre F4 movies, but otherwise, I hadn't really seen him in much. Then the pics started surfacing of him pumped up in uniform and I started thinking he might be alright. He is Captain America. Evans embodies everything I think of when I read a Cap book. He's able to convey Cap's old school sensibilities without coming off as cheesy. It's difficult to portray someone as morally upright as Cap without it coming across like West's Batman, but somehow Chris Evans pulls it off and is totally believable, erasing all memories of those not-so-Fantastic Four movies.
---
Michael Keaton as Batman
I was too young to remember the backlash when Michael Keaton's casting was announced but having seen documentaries where it's mentioned, I just can't believe it. His Bruce Wayne is tortured, brooding and you get a sense that there's a lot more going on than what he's showing. That's exactly how I imagine Bruce Wayne. And when he's Batman? Wow! The intensity level goes through the roof. That stare could burn a whole through a person. When you watch his performance, he barely moves. I know that was a limitation of the suit but he makes it work, giving him a menacing stillness that is unnerving in some scenes. Just look at the opening scene. That sold it for me.
---
Tom Hiddleston as Loki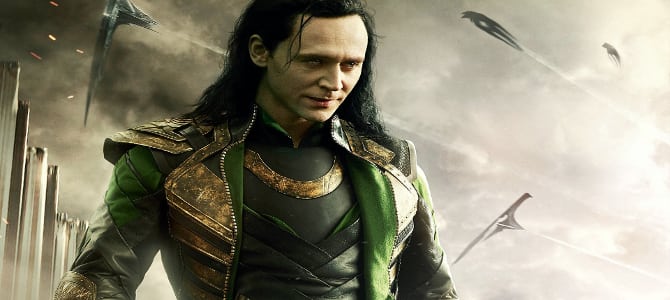 Charming, duplicitous, conniving, clever. Just a few words to describe Hiddleston's Loki. So good that audiences look forward to seeing him just as much as titular heroes. Easily the strongest of the Marvel villains to show up so far in terms of character development and the threat he actually poses. Here is a character that can do some damage when he wants to, while retaining vulnerabilities, and Tom Hiddleston plays it deliciously. In Loki, he has crafted one of the MCU's most enduring and endearing characters.
---
Patrick Stewart as Professor Charles Xavier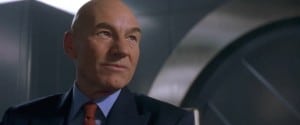 Come on. Was there ever going to be anyone else to play Charles Xavier? Ok, yes, McAvoy does a perfectly good job but Patrick Stewart was always going to be Professor X. Even before an X-Men movie was in the cards, Stewart was a fan favorite to play the role, mostly due to his work on Star Trek. He plays Xavier with a fatherly authority. Not to mention, every scene where he verbally spars with Ian McKellen's Magneto is absolutely spectacular.
---
Jack Nicholson as The Joker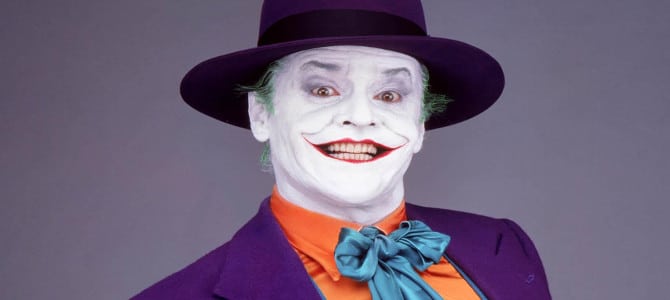 This one may be controversial. It's fashionable these days to credit Heath Ledger's amazing performance as the definitive Joker but I think Nicholson nailed it. A lot of people say he's just playing himself. To me, that just means he was perfect for the role. He's the perfect amalgamation of Ledger and Caeser Romero. He has Romero's zany comedy stylings combined with Ledger's psycho loon act. The result is a villain who's just as funny as he is dangerous. And boy, is he a treat to watch. The museum scene stands out as a highlight: Joker's version of a first date which includes defacement of art, defacement of Jerry Hall and attempted defacement of Kim Basinger, accompanied by a string of gags. Perfect.
---
Hugh Jackman as Wolverine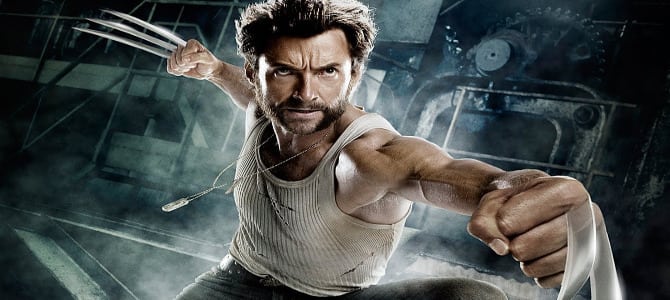 The man who holds the record for most number of times having played a comic book character: this is the face most people think of when you mention Wolverine. A virtual unknown when he was cast, Hugh Jackman impressed so much in the role that the character became a household name and Jackman himself, became a huge star. He's able to play the various aspects of Logan's personality from the lone wolf character he starts as in X-Men (2000), to the team player he becomes in the later movies. Here's hoping we get to see the famous Wolverine berserker fury before he hangs up the claws.
---
Robert Downey Jr. as Iron Man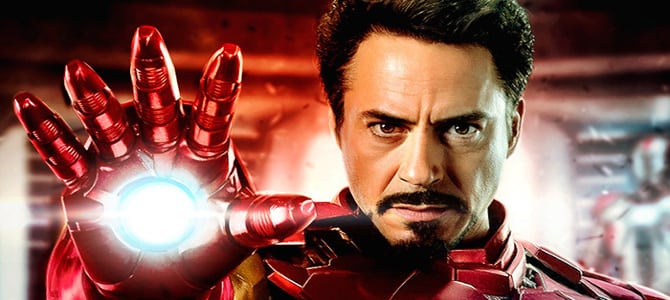 He said it best at the end of his first outing: "I am Iron Man." Since then, Downey Jr. has been probably the most popular actor in all of the Marvel Cinematic Universe. And there's a good reason for it. He's damn good as Tony Stark. Robert Downey Jr.'s ability to deliver fast-paced dialogue really does make you think he's the smartest guy in any room. In addition to playing Stark's strengths, he conveys his weaknesses just as well. You really get the impression at times that he is his own worst enemy and that's all down to the little details Downey Jr. puts into his performances.
---
Ron Perlman as Hellboy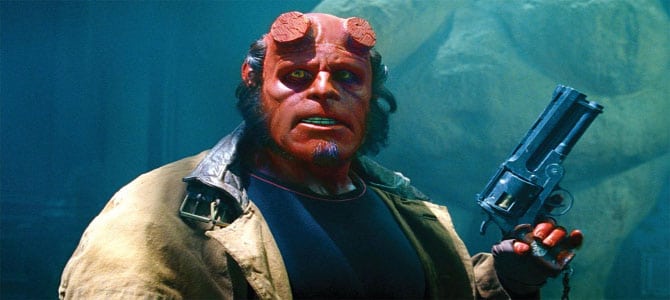 Admittedly, I don't know much about Hellboy but I know enough to know Ron Perlman is the only guy who can play him. He has the physical presence required for the role. Hellboy has a mostly chilled attitude towards his work, but also has a childish temper and Perlman portrays that perfectly especially when arguing with Liz in the second movie.
---
Christopher Reeve as Superman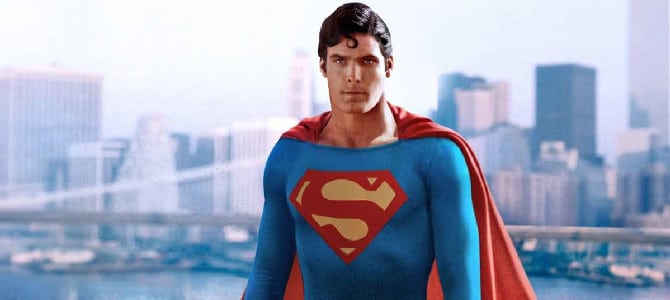 There is no other Superman. That is all that needs to be said, but I will elaborate for the sake of this piece. For an entire generation, Christopher Reeve was Superman. Before DC comics had to be darker than dark, Superman entertained with a mixture of old school American idealism and a hero that smiled. He was not some tortured soul who became a hero as some penance or to avenge someone. He did it because it was the right thing to do, and Reeve was that guy. He fought for truth and justice before audiences decided that didn't cut it anymore. The best part is he was charming as hell. You just couldn't dislike the guy. Another thing that newer actors forget to do is play Clark Kent differently from Superman. Reeve held himself differently, spoke differently and even smiled differently when he was playing Clark. It just added to the illusion.
---
Vincent D'Onofrio as Kingpin
The newest portrayal on my list. When it was announced Vincent D'Onofrio was playing Kingpin in the new Daredevil, I thought "Edgar Bug? Really?" Boy, was I in for a shock. Has there ever been a comic book villain with more layers? His performance was exciting and had such a range to it. He could be so tender and caring with Vanessa, and then flip completely when facing an adversary. He really portrays the Kingpin in such a way that at one point I began to see where the character was coming from. I could understand what he wanted to do and kind of rooted for him. I love it when an actor can give a performance that makes you feel a different way about a character. He had a quiet intensity about him that made him all the more threatening. One of my all-time favorite portrayals of a comic book character.
---
Honorable Mentions
Michael Rosenbaum – The best on-screen Lex Luthor as far as I am concerned.
Kevin Conroy – The voice of Batman for over twenty years and one of the first to change his voice for Bruce Wayne.
Mark Hamill – Unbelievably good performance doing voice-over work as The Joker for over twenty years.
---
What do you think? Have some characters you think need to be on the list, let us know in the comments below.