'Fallout 4: Automatron' DLC Review

It's time to suit up and head back to the wasteland vault dwellers! That's right everyone, Bethesda is back and they're bringing robots with them. Fallout 4 was first released on November 10th, 2015 and received rave reviews. In fact, if you haven't already make sure to check out Project-Nerd's Fallout 4 review, written by Mike, before reading this DLC review. I agree with Mike's assessment and his overall impression of the game's original content. Bethesda does a great job with open-world RPG style gameplay and their side missions might even outshine the actual story they're trying to tell sometimes. That seems to be the case here. I've owned Fallout 4 for a while and, though I haven't even finished the main story line yet, I never find myself getting bored.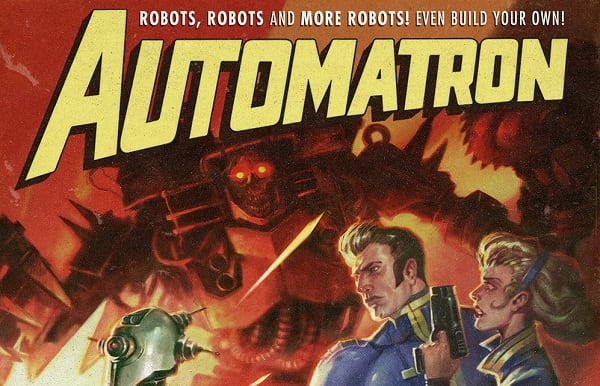 Now to talk some about Automatron. This DLC is available now and, for those who didn't buy the season pass, it'll only set you back $10. That is a small price compared to DLC for other contemporary games but, in terms of new story missions, you don't get very much. There are new weapons and armor aplenty, but the actual story missions can be completed in 6-7 hours (and that's even going slow to make sure you don't miss anything). To be honest, Automatron's brevity is a bit of a disappointment. This was the first game in the Fallout series that I was really able to get into and I had heard great things about the DLC for all the previous games, so hopefully this first one for Fallout 4 will only be a taste of things to come.
The story of Automatron centers around a new antagonist called the Mechanist, a shadowy figure who has unleashed robots upon the Commonwealth. Your first run-in with these robots, at least in a story mission, begins with listening to a distress signal on your Pip-Boy radio and helping a group that was ambushed by the Mechanist's robots. I don't want to give anything away (especially since there isn't a ton of story to begin with) but this interaction sets you on your path and introduces your new robot companion.
One cool thing that the DLC brings to the table is the Robot Workbench. With this new crafting station, you can create your own robots or even upgrade the trusty Codsworth (which people have loved doing so far). These robots can be your companions and you get to decide how they move and what weaponry they use. This adds a great aspect to the wasteland. Mike's opinion of the original companions is pretty spot-on (though I like them a little better than he does) and now with the DLC your companions can be a variety of different robots, so it's pretty fitting.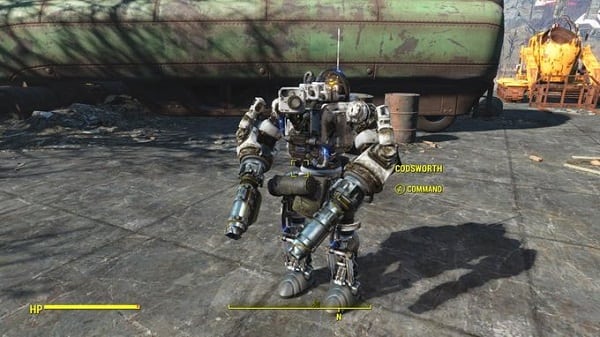 The DLC doesn't really change much of the established gameplay, graphics or sound, so Fallout 4′s first DLC offering is basically on par with what was delivered in the base game. There are some hiccups I noticed in terms of the DLC interacting with the game code, but nothing that was a major problem. While I'm sure I am yet to experience everything Automatron has to offer, the DLC doesn't seem to have made any changes (for better or worse) to the gameplay, visuals or audio.
Overall, Automatron is a good addition to Fallout 4. The $10 price tag is in line with what you get and it's a fair price to ask folks to pay. I plan to continue to play Fallout 4 and I'm excited to see what may still be out there for me to find. As usual, Bethesda continues to bring great content to great games.