Disney Announces 'Indiana Jones 5' for 2019

It's official. Harrison Ford and Steven Spielberg are returning for a fifth installment of Indiana Jones to be released by Lucas Films and Disney.
"Indiana Jones is one of the greatest heroes in cinematic history, and we can't wait to bring him back to the screen in 2019," said Alan Horn, Chairman, The Walt Disney Studios in a statement. "It's rare to have such a perfect combination of director, producers, actor and role, and we couldn't be more excited to embark on this adventure with Harrison and Steven."
Although Disney had hinted of the return of Indiana Jones back in December, today marks the first official news of the franchise's return which is set to hit theaters on June 19, 2019. And now that Ford is reprising his role and Spielberg is set to direct again, fans of the franchise can rejoice that wrong that was The Kindgom of the Crystal Skull can be corrected.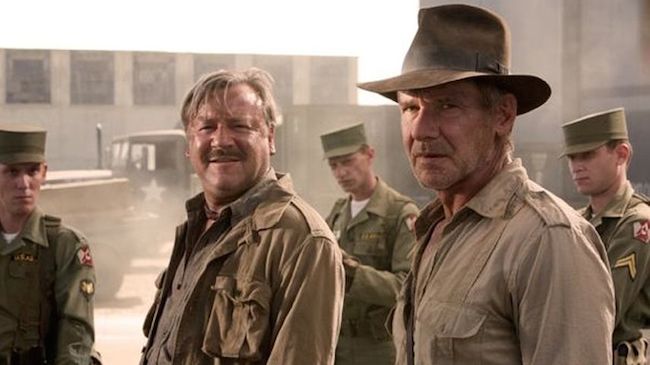 Although at the time, Kingdom of the Crystal Skull has the second highest four-day take with $126.9 million, it was considered a disaster by fans of the franchise. Indiana Jones had gone from adventurous and entertaining to questionable. And even though Spielberg and Ford were involved in that movie, the hopes is that having these two key players can get it all back on track.
Indiana Jones first premiered in 1981's Raiders of the Lost Ark which grossed $284.2 million domestically and $390 million globally and eventually went on to become one of AFI's 100 Greatest American Films of All Time. The series continued with the 1984 release of Indiana Jones and the Temple of Doom, 1989's Indiana Jones and the Last Crusade, and the aforementioned Indiana Jones and the Kingdom of the Crystal Skull in 2008. All together, the four titles grossed nearly $2 billion at the box office, a number that made sure Disney acted fast to get this franchise going again.
Although no additional cast or plot details have been revealed, the news is picking up steam and has us all eager for Ford to return as Indy in Indiana Jones 5.