XCOM 2: Firaxian Brilliance or Tactical Failure?

X-COM 2 has been out for about a month at this point, but I don't believe in releasing spoilers until a game has been out for at least a few months. So don't worry, this article won't involve any critical plot points that haven't been released via teaser videos.
The setting for X-COM 2 is once again a war ravaged Earth that is finally starting to get back on its feet thanks to our beloved alien overlords. The aliens have cured almost every human disease imaginable, they have usurped the corrupt old-world governments and they are definitely not screwing with the genetic code of human beings to create a new race of front-line soldiers for their galactic conquest.
You once again play as the Commander, the leader of the original X-COM team in the first installment by Firaxis, and you will be forced to make decisions that will decide the fate of humanity. The best part about X-COM 2, and many other games that have been coming out recently, is the ever looming fact that you can fail. The outcome of X-COM 2 is directly affected by the decisions you make, the effectiveness of your shots in combat and the careful use of resources across the planet. Completionists beware: you will not be able to collect every supply drop, do every mission or save every human life.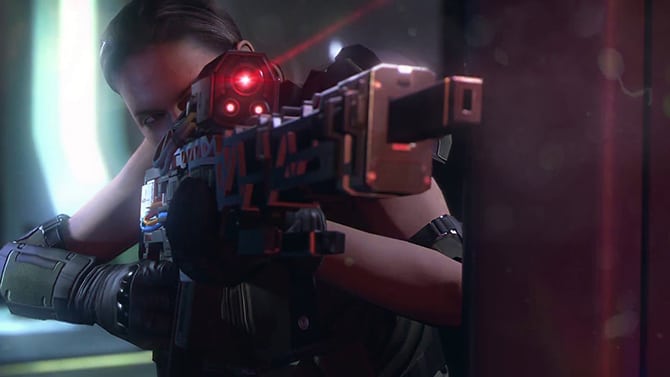 The combat system is similar to the original Firaxis installment, XCOM: Enemy Unknown (XEU), with a few exceptions. One new feature that I absolutely love is Concealment mode, which allows you to sneak up on enemies and set up a well-thought-out ambush. Instead of immediately initiating combat when you find enemies, this new gameplay element allows you to poke around enemy positions, see where their patrols are heading and (if you're lucky) ambush a weak spot. Triggering an ambush will also leave you in a good firing position to take out the rest of the enemy combatants. Of all the improvements to XEU, tactical concealment is by far the best.
The tweaks to the classes have made the combat smoother and easier to run, but Firaxis also bumped up the alien arsenal, making it incredibly hard to keep your soldiers alive on higher difficulties. Just like on a real field of battle, one mistake can leave you a squad member short and make the rest of the mission even harder. I don't want to give away what enemies you will run into, because curve balls are part of the fun of X-COM 2, but you should prepare for a steep ride and a very long list of names on the wall of your war memorial.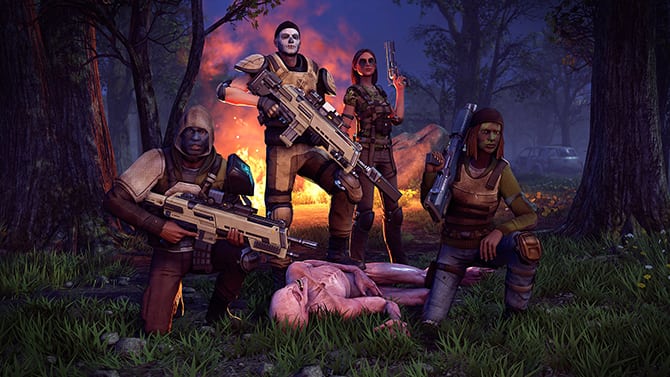 X-COM 2's command center is another feature from the original installment that has received a few tweaks. There are new buildings and upgrades to manage, new projects for your scientists to analyze and new contacts to be made as you fight a guerrilla war against the advent forces. But the best part of the new command center is the ability to customize your soldiers however you want. Whether you are a tactician that prefers cool tactical gear, or a vanity gamer who just wants to see your shotgun-toting Ranger wear aviators as he charges through the alien ranks, it is completely up to you.
I also enjoy the ability to name my soldiers. This is nothing new, since the original games (that turned this new series into a classic) let you do this, but it has always been one of my favorite features in these games. I love naming my soldiers after my friends and watching them eat a plasma bolt to the face, or get brutalized by a Berserker, or become mind-controlled by a Sectoid that makes him turn on his own team and gun down his friend. Don't judge me…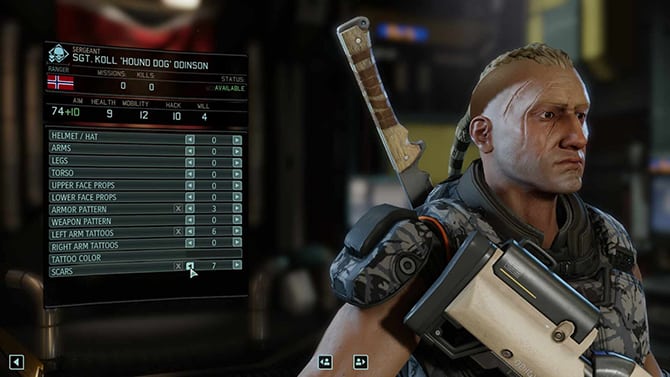 But you guys came here to have a question answered. Is XCOM-2 worth the money? Simply put: yes. X-COM 2 is quite possibly the greatest tactical game ever made. While XEU was a nice introduction to the series that left veterans a little unsatisfied and new players wanting more, X-COM 2 punishes old veterans the way they love to be punished and brings a real X-COM experience to the new guys.
Where the original Firaxis installment brought cute aliens that irritate you with their incredible accuracy, X-COM 2 introduces a true alien menace that will butcher an entire squad of X-COM soldiers in the blink of an eye if you manage your tactics poorly. XEU got the player's feet wet with tactical decision making, but X-COM 2 throws the player into the middle of the Atlantic ocean without a life preserver and makes them swim back to land. X-COM 2 has everything I wanted from the original Firaxis game and more.
If you like the niche tactical genre, you should definitely pick up this title. And don't forget to grab the Reinforcement Pack available on Steam; for a little more money, the additional soldier customization options and the extra class are well worth it. Although we're still early in 2016, this title may be a contender for Game of the Year. Good luck out there guys, and watch out for the new Sectoids…they will kill you with their brains…