The Other Women: A Comic Book Love Story

I have learned more from the women in my life than anyone else.
It is they who have challenged and evolved me, have taken me from my comfort zone and made me see and appreciate the world in ways I never would have imagined. In turn, I have seen them grow and change, gain depth and maturity that might have seemed impossible not so long ago.
It all began with Halo Jones, my first love. Though seemingly forgotten now, she came to me through the pages of 2000AD, guided by the visions of Alan Moore and Ian Gibson, and for a young boy whose only experience with women had been a Phantom Girl back up in the pages of Legion Of Super-Heroes it was a heady experience indeed. Halo was tough, independent, and utterly human. She made mistakes, felt deeply, and when she flew out of my life at the end of book three, I felt a small piece of myself fly off with her. I have kept a candle in my window ever since, but she has, as of this writing, never returned.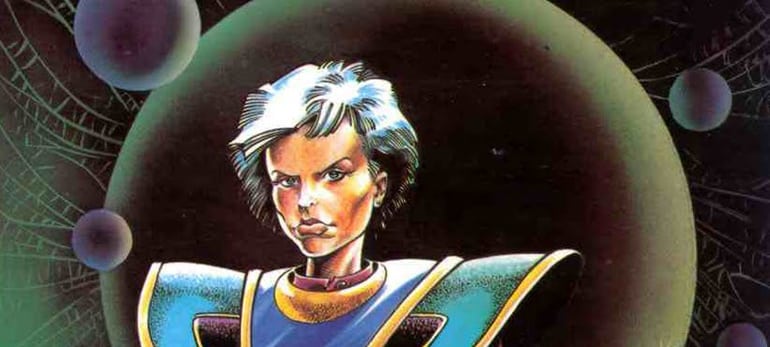 Others stepped up to try and take her place; Judge Anderson, Durham Red, Purity Brown…but as exciting as these women were to me, they could not fill the gap left by my Halo. Alan Moore has always been a hard act to follow. Halo Jones even more.
Then along came Tank Girl.
With an attitude on loan from The Damned, Tank Girl rocked my world. She stomped onto the scene in her twenty-up Doc Martens and in one fell swoop wiped the cobwebs from the past ten years of British comics. Debuting in Deadline magazine in 1988, Jamie Hewlett and Alan Martin ushered Tank Girl (Rebecca Buck to those who know and love her) through adventures that seemed fueled by cheap drugs, sleepless nights, and one hell of an imagination. She drank, she smoked, she swore, she copulated with wildlife and did it all in outfits which made Jean-Paul Gaultier seem restrained. Not many women win hearts from heavy artillery, but Tank Girl did and not even the poorly executed and misjudged movie adaptation of 1995 could stem the ferocity of feeling directed at her.
But tastes mature and although there were very few who could compete with Tank Girl's fierce vibrancy, two Hispanic ladies came close.
Margarita Luisa Chascarrillo and Esperanza Leticia Glass, otherwise known as Maggie and Hopey, erupted from the pen of Jamie Hernandez in the pages of Love And Rockets, the legendary book he co-created with his brothers, Gilbert and Mario. Where Tank Girl was fantastical and surreal, Maggie and Hopey were grounded and real. Where Tank Girl was erratic and crazed, Maggie and Hopey were grounded in reality, though no less capable of the same craziness inherent in all people. Their stories tasted of truth, smelled like the streets and their relationship, with all its ups, downs, and missteps, was enough to fool you into believing them to be real. Hopey, in particular found a very special place, her wild and impassioned personality lighting a particular fire, one which resonates to this day as her stories continue, still under the careful eye of Jamie Hernandez.
Yet my true love for these ladies rested in the past, in their stories of playing in bad punk bands and have their hearts broken amidst the punk scenes of their younger days. They were my younger days too and in looking for a new love, I stumbled upon the last thing I expected.
Death.
She was unlike anyone else I had ever seen in comics, yet was as familiar in the real world as the last Cure album. Draped in the Goth stylings of youth, this new and refreshing take on the grim reaper took the comic world by storm, bringing with her a whole new audience and a whole new diversity to comics. How could any of us adequately thank Neil Gaiman and Mike Dringenberg for bringing such joy into our lives? Any of us who lived through the Sandman phenomenon know exactly how much of an impact she made. Death was complex, graceful, but never demure or dull. She had wit and humor, belying the grim nature of her position and amidst an overpowering cast of characters, both in their creation, complexities and intent, she held her own as perhaps the strongest and most interesting of them all. The love affair with Death could have lasted forever, yet her tales ended (besides a handful of appearances) when Mr. Gaiman, in his infinite wisdom, ended the Sandman series in 1996.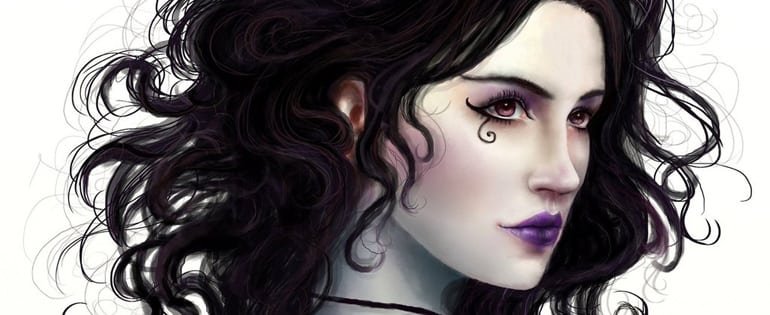 There have, of course, been others I have loved; Tefe Holland and Isabelle Cordova; Alana and Enid Coleslaw; Mina Harker and Tulip O'Hare…the list goes on, just as I am sure that the list will continue to.
These are not the women of legend, not in the traditional sense. They are not the spandex-wearing, bodice-adorned, aircraft carrier-lifting heroes of the four color world. They are living, breathing, flawed, and beautiful creations, capable of spanning the page to our minds and hearts and making us forget that they are characters in a story. The superhero archetype is not designed for us to relate to, but to aspire to be. No one can actually be Wonder Woman, but all can aspire to her ideals, her fortitude, and character.
Yet you women, you who I have mentioned, who have touched readers and inspired them and have made them laugh and cry and feel…you remind us of ourselves. You highlight for female and male readers alike the complexities within us, the beauty of our scars and the breathing humanity that lives beneath. You remind us of the joy of creation and the inherent wonder, passion, and power of all women everywhere.
I wouldn't still read comics if it were not for you.