21st Century Disney Princess Fan Art
Anoosha Syed, children's book illustrator and animation designer reimagined what Disney Princesses would look like in the 21st Century, careers and all!
These adorable concept characters are cute, modern and exactly what we envision our favorite Disney princesses would look like in todays world. Cute, no flash and all glam aptly describes these gals in their up-to-date outfits with props to the creator!
For more adorable drawings, paintings and sensational art, check out Anoosha's continuing ideas, creativity and personal thoughts on Foxville.tumblr.com and enjoy.
MERIDA THE PUNK ROCKER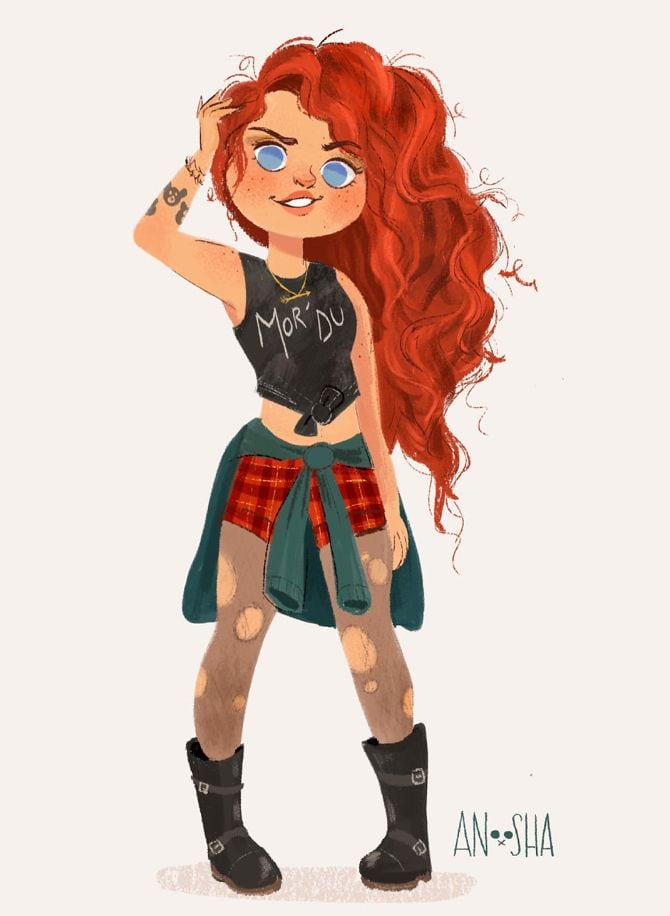 SNOW WHITE THE SOCIAL MEDIA QUEEN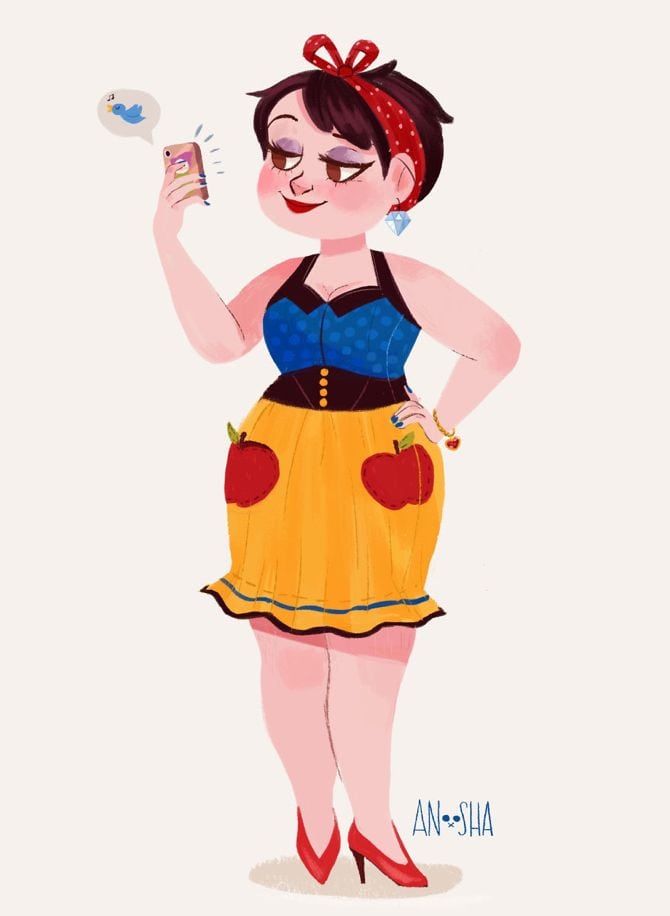 ARIEL THE ANTHROPOLOGIST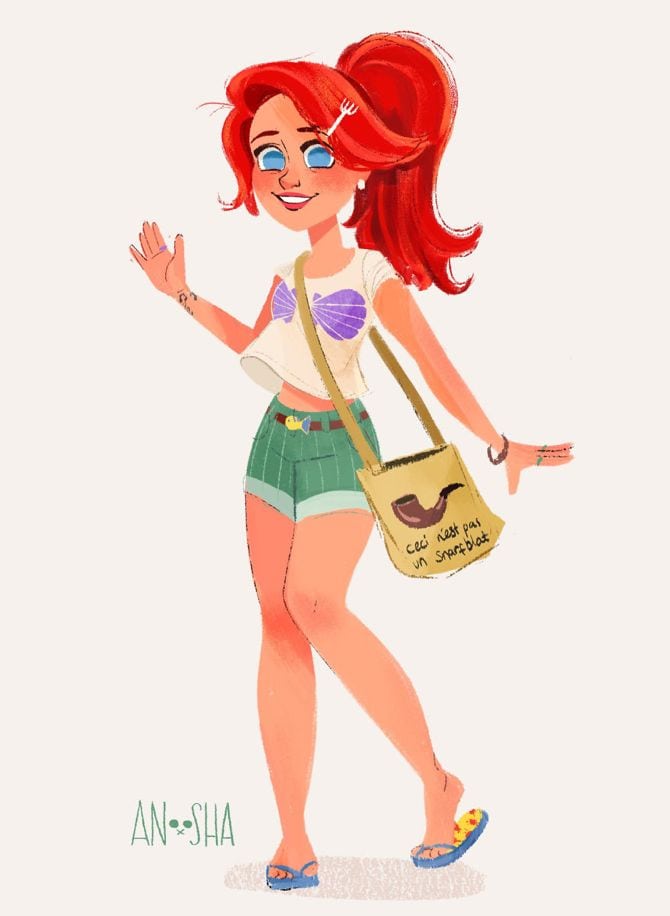 POCAHONTAS THE LINGUIST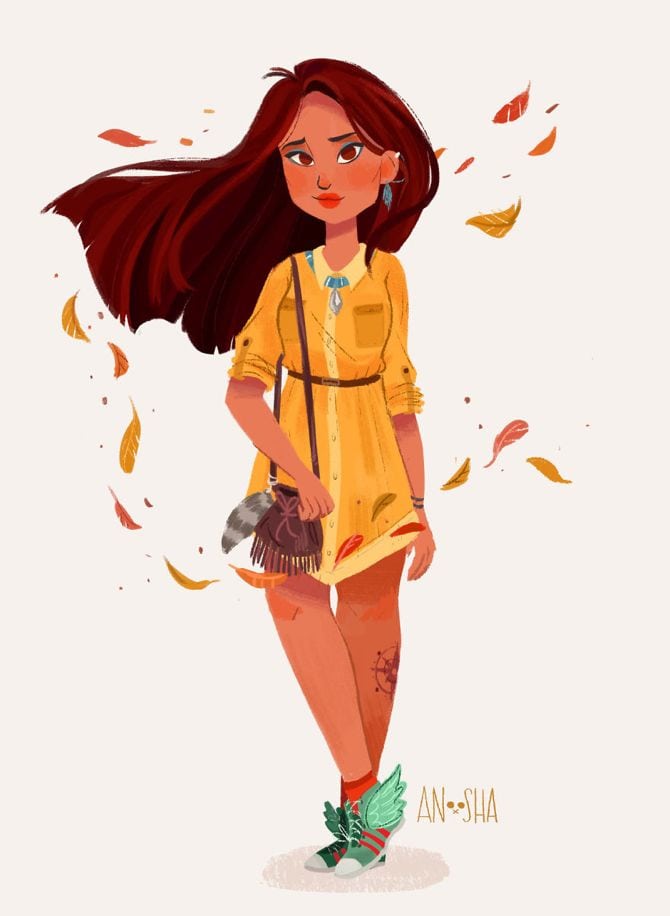 ESMERALDA THE BALLET DANCER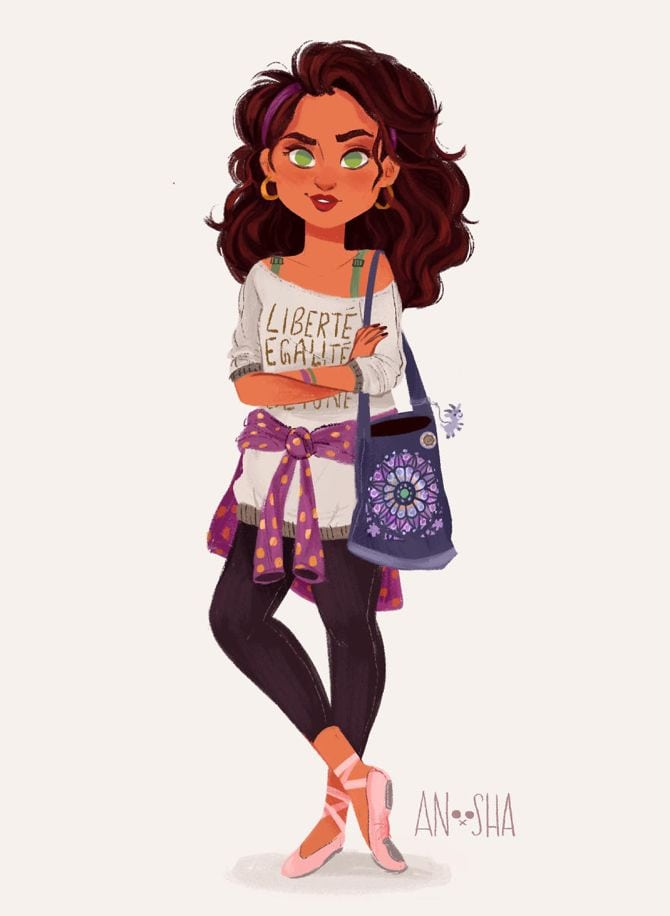 MULAN THE CADET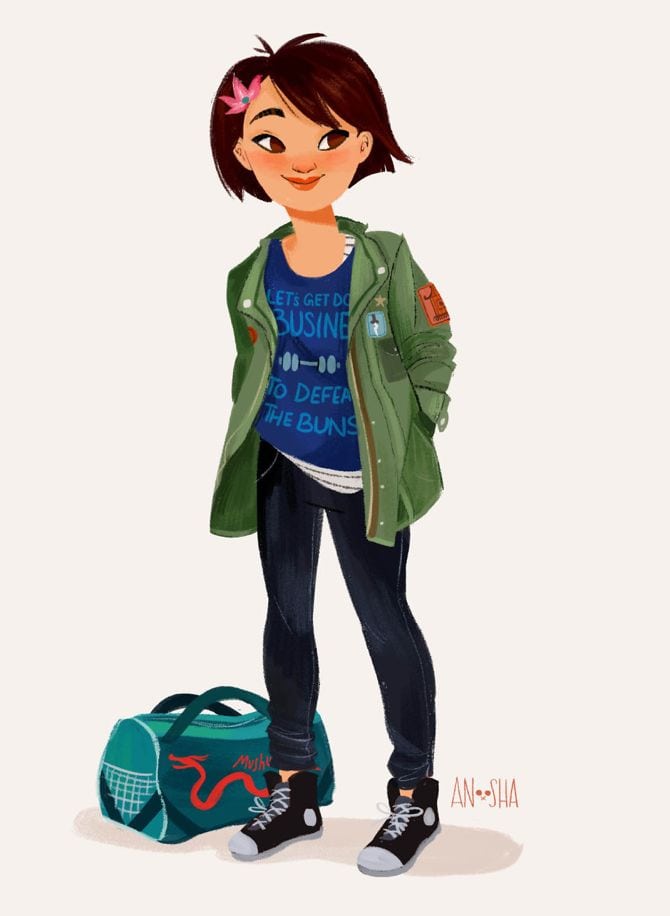 TIANA THE ANTREPRENEUR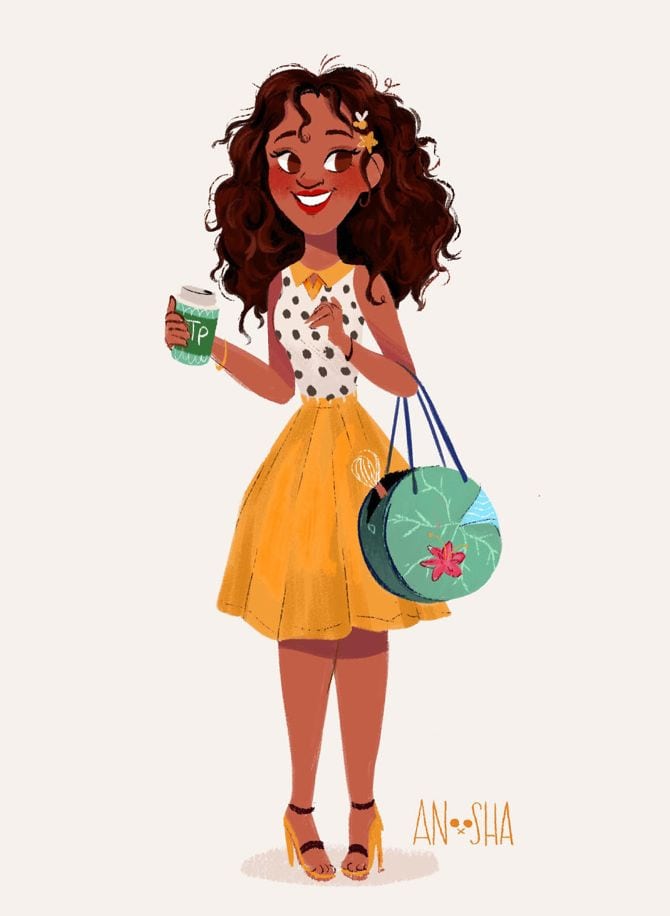 BELLE THE FANGIRL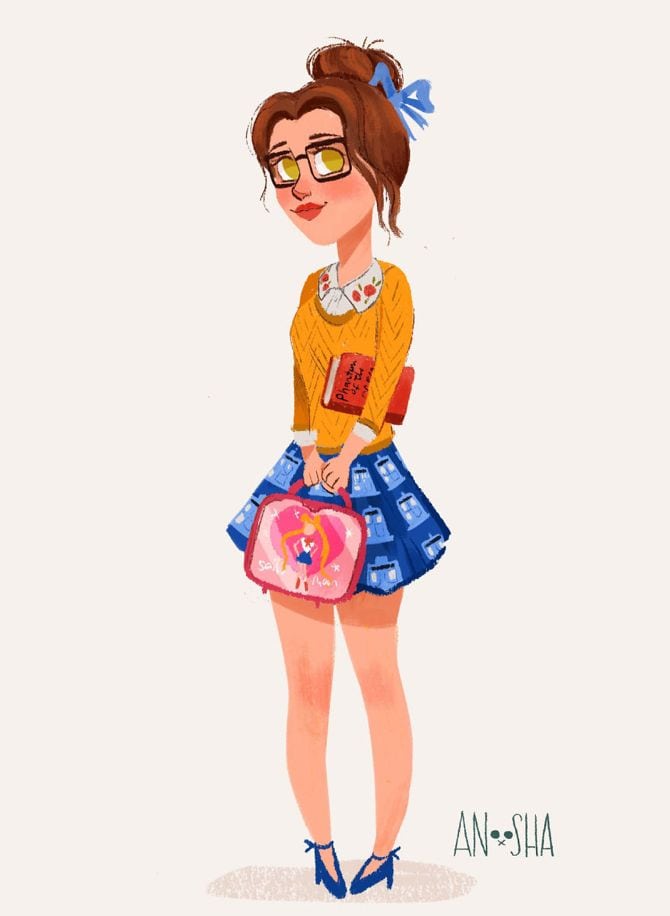 JASMINE THE TRAVEL BLOGGER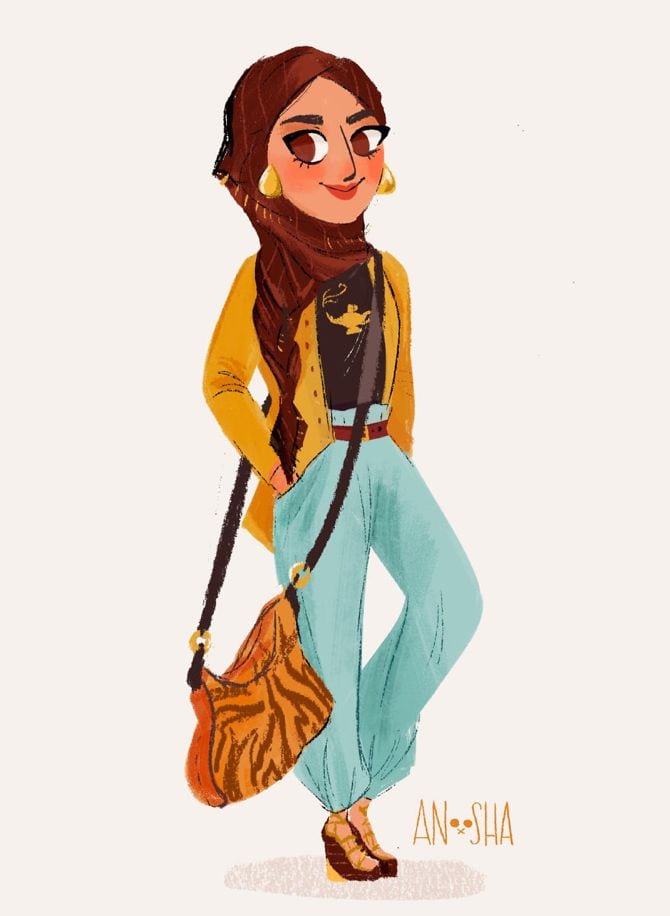 JANE THE ARTIST