Some Familiar Characters are Headed Back to the Big Screen

If you read this title and your mind was instantly flooded with images of superheroes, that is not what this article is about. In fact, if you are getting a little tired of seeing all those comic characters everywhere, you will be glad to know that some other fare is available that might be just as exciting. Sequels to two popular flicks are in the works, and both should be worth watching.
Let's start with everybody's favorite seadogs: those crazy Pirates of the Caribbean. The fifth installment in the series—Dead Men Tell No Tales, according to CinemaBlend—could end up being the most exciting of the bunch. Of course, you could not have a Pirates movie without Captain Jack Sparrow, and he's back in this one to face perhaps his greatest foe yet: Captain Salazar, played by Javier Bardem. Salazar's goal? To kill every pirate alive. Yeah, you know that Jack will definitely have his hands full.
Sequels are generally only as good as the returning cast members, and along with Johnny Depp, several other actors will be back, including Geoffrey Rush and Martin Klebba. Also—hold onto your pirate hats—Orlando Bloom is also returning! Will Turner will make his reappearance after being sorely missed in Pirates of the Caribbean: On Stranger Tides. Though the film is currently in post-production, do not expect to see it until next year.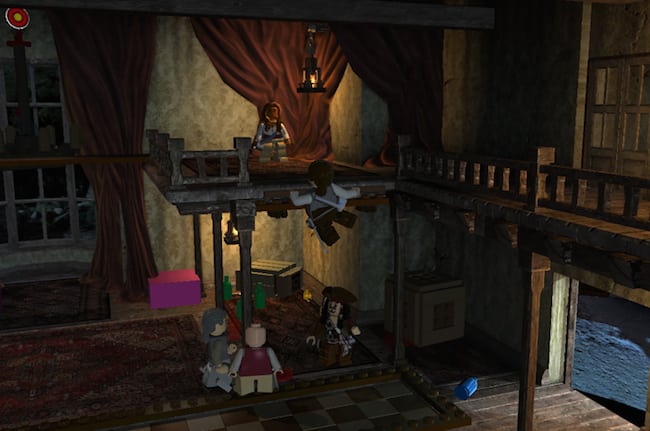 The best part of those Pirates movies is all of the action and frenetic pace. If you want to get a little more interactive with those swashbucklers, there are several video games that capture the spirit of the films. There's a LEGO game, which you can read more about on LEGO's site, in which you help Captain Jack make his way through a variety of adventures. There's also Pirate Plunder, which you can play at Gala Bingo's platform. This one's another fun game that will make you feel like you have uncovered buried treasure if and when you hit the jackpot.
And if pirates are still as popular as ever, so seems to be another timeless classic: The Wizard of Oz. Interestingly enough, there have been a fair amount of games featuring the girl from Kansas and her little dog. They include The Winnings of Oz, a fun five-reel slots game also featured on the aforementioned Gala site, and a Super Nintendo game released in 1993 that you'll have to do some digging to find.
If you're a fan of all things Oz, you will be happy to know that a sequel to Oz: The Great & Powerful is being planned, as reported by Geeks Of Doom. Several cast members will be back, including Mila Kunis, Rachel Weisz, and Michelle Williams. However, you should not expect to see one pivotal character quite yet: Dorothy. This could have to do with the timeline of the film, or perhaps some licensing issues. Warner Bros., which is not producing the movie, owns the rights to the 1939 film. However, producer Joe Roth doesn't see the lack of Dorothy as a big impediment. "It's 20 years before Dorothy arrives," Roth said. "A lot can happen in that time."
Information on the new Oz film is so far pretty scarce and no release date has been mentioned yet, but we have to ask: Are you excited for these sequels?