'Spectre' Blu-ray Review

While Casino Royale, Quantum of Solace and Skyfall gave audiences insight into cinema's most secretive spy's past, Spectre attempted to give us one more piece of the puzzle: the man behind all of Bond's pain.
Spectre shows that director Sam Mendes and writers John Logan and Neil Purvis have the Bond formula perfected. Exciting opening sequence with explosions and chases? Check. Exotic locales? Definitely. Two gorgeous, smart, talented women? Yes, and perfectly cast, I might add. Bond independently hunts down a lead to discover vast conspiracy? Yep! When will the British government learn to let Bond be Bond?
In 2006 Casino Royale saw the reinvention of James Bond, more brutal and untested than his calm and cool predecessors. With him came plenty of surprises: Vesper Lynd and all her twists, and Bond's unresolved grief over his parents. In its attempt to surprise us even more, Spectre feels a bit like it's trying too hard.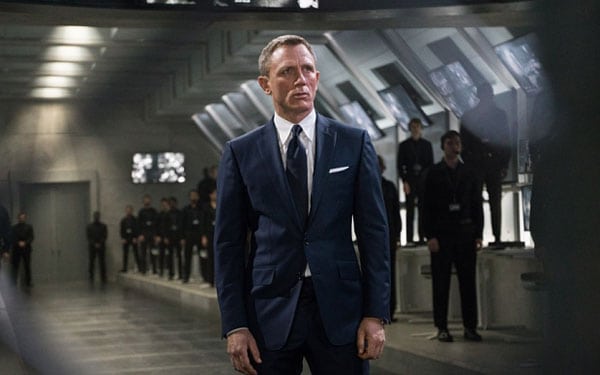 There are definitely plot points that are meant to surprise, but they fall a bit flat. Much of the plot feels predictable and formulaic. The major reveal feels like Logan and Purvis are scraping the bottom of the barrel of Bond's past.
However, that doesn't mean the movie isn't entertaining. The action sequences are flawless. The movie is beautiful: sets, costumes, actors. Everything down to the lighting and camera angle choices move the story forward and tell the audience something. Mendes shows off everything he learned about making a Bond movie directing Skyfall.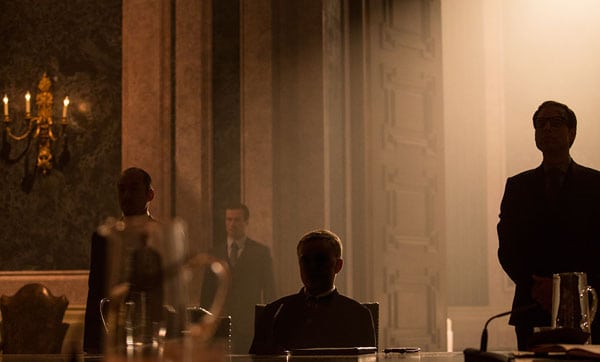 Along with Mendes' directing choices, most of the acting performances draw the audience in as well. Daniel Craig continues to inhabit the Bond he helped redefine 10 years ago while still showcasing the character's evolution since the events of Skyfall. Ralph Fiennes, Naomie Harris and Ben Whishaw are also at ease as M, Moneypenny, and Q, respectively.
Christoph Waltz and Andrew Scott's characters Blofeld and C are sadly the weakest characters in the movie. They both deliver good performances as expected, but for two actors who have been proven capable of handling excellent villains, they deserved better in Spectre.
As Spectre's main Bond girl Madeleine, Lea Seydoux is a feisty counterpart to Craig that is reminiscent of Eva Green's Vesper from Casino Royale, but Seydoux manages to differentiate her as well.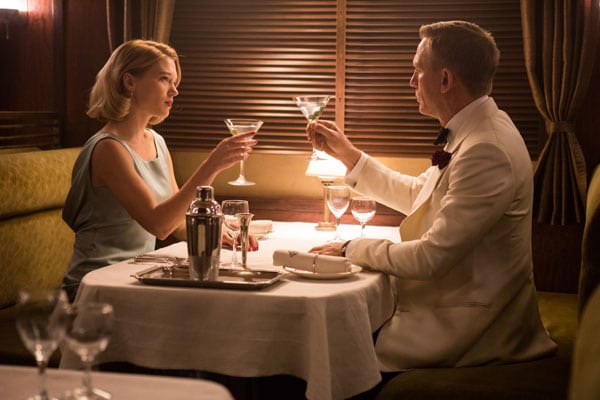 Presentation
Spectre was beautifully shot with great cinematography and practical effects, and all of it comes through clear in its MPEG-4 AVC presentation delivering 1080p resolution. The audio is DTS-HD Master Audio 7.1 with that classic soundtrack coming in loud and clear. The audience will be drawn in by both action sequences and intimate conversations alike.
Extra Features
The blu-ray offers viewers an inside look at the making of Spectre with two features: "SPECTRE: Bond's Biggest Opening Sequence" and a collection of video blogs. This may seem like a sparse offering for a franchise with a wealth of behind-the-scenes information, but each doles out just the right dose of information without being overwhelming.
Bond opening scenes are just as iconic as the songs written for the opening titles, and Spectre did not disappoint. "SPECTRE: Bond's Biggest Opening Sequence" spends about 20 minutes taking us through the Dia de Los Muertos showdown: the costumes and makeup, location and, most importantly, the stunts and explosions, of which there are many. It's informative, efficient, and fun as it breaks down one of the best scenes in the movie.
For those wanting more, there are six video blogs, about 10 minutes each, covering various aspects of the movie: the latest Bond girls, the music, cars, stunts and special effects, and more. Each is easily digestible, giving viewers snappy breakdowns of character, stunts, and story-telling. Between these two featurettes, Spectre's blu-ray delivers what many try to with hours upon hours of behind-the-scenes footage.
Viewers will also find expected extra features with the theatrical trailer and gallery.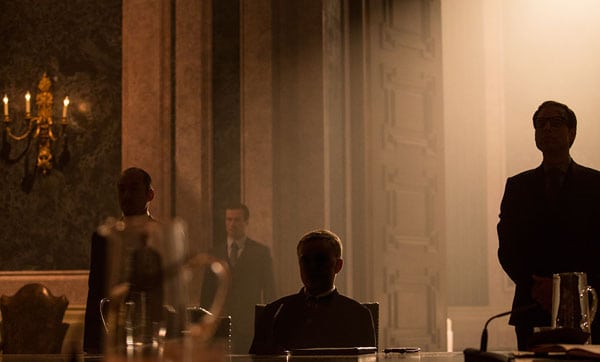 Final Thoughts
Spectre on blu-ray is a must for any Bond fan. While the plot may not be the strongest, it is a missing piece to the puzzle, and the special features add to the cinematic history of this franchise.