Black History Month and the Big Two

To the objective eye, if African-American culture was truly a part of American society there would be no need for a Black History Month. Its culture, its history and its people would be celebrated daily.
There is a shame inherent in Black History Month, a shame that Carter G. Woodson sought to eradicate by initiating the movement in 1926. He and the Association for the Study of Negro Life and History sought to expose its sometimes shameful and sometimes triumphant history by teaching it in schools, giving African-Americans a sense of self-worth through reclaiming their roots and ancestry.
Don't worry, I haven't turned into the History Channel, so bear with me, I do have a point.
Black History Month is a time of evaluation; a time of looking back on African-America and its part in culture and history (and yes, I am aware that Canada and the United Kingdom celebrate Black History Month too, but for the sake of succinctness, I am only going to focus on America's involvement). It is also a way of looking back on yourselves, your culture and how it has treated them. Ultimately, it allows a perspective on where you stand right now.

The humble comic book, of course, need not burden itself with the problems of the world as most people feel that it is, ultimately, an escapist medium. This having been said though, it is reflective of its times, like all art forms. Music is escapist too, but it has always been informed by what goes on around it. Comics have, at various times, found themselves taking on issues such as racism, homophobia, drug use, and famine, amongst various topical issues. Yet the issue Black History Month brings up is not a topical one, it is one of a deeply ingrained, ongoing social condition: the acknowledgement of diversity.
Although white America still makes up the majority of the United States at 66.62% (according to the United States Census Bureau statistics of white, non-Hispanic or Latino figures), that means a whopping 33.38% of the population are from different racial backgrounds. If that's not diversity, then I don't know what is.
Is this reflected in Marvel and DC? No. Not even close.
There is nothing acknowledging Black History Month on the Marvel website at the moment. Nada. Last year, at the very least, they posted a list celebrating the diversity and dynamism of their Black heroes.
There are 13 Black characters on that list (it says 14 but there are actually only 13 and one of those is the Blue Marvel who is pretty freaking obscure to begin with). At  Marvel.com, approximately 756 heroes and villains are listed, constituting those Marvel felt deserving of being featured. 13 Black characters from a list of 756.
That's 1.72%. African-American's are only represented by 1.72% of Marvel's population. Does this celebrate diversity? Nah, I didn't think so either.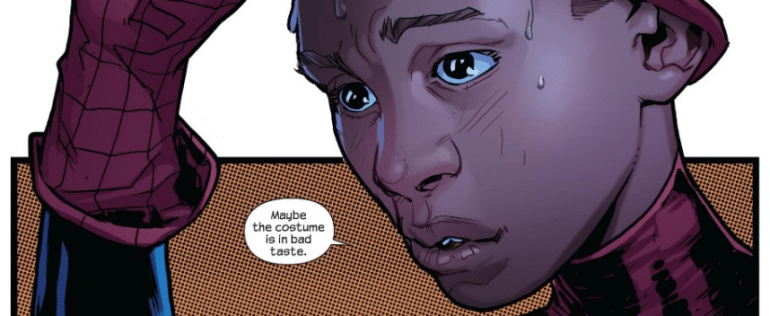 DC is a slight improvement, including a brief blurb acknowledging that Black History Month exists on their Digital Comics section and offering sale prices on back issue comics featuring Black characters. Beside their involvement with Milestone Media (which you can read more about in our Dwayne McDuffie article, also posted this month), DC have always been less visible in their exposure of African-American characters. They do, of course, exist, and in a lot of ways have been more naturalistic in their integration than Marvel. John Steel. Amanda Waller. Crispus Allen. Vixen. Cyborg. John Stewart.
Still, the way Marvel and DC refuse to fully participate in Black History Month seems to suggest that they have no need to, that their hands are clean and that they are already doing all that is needed to address the issues at hand. With both companies now possibly exposed to a bigger audience than ever before through their cinematic and television universes, surely the burden of responsibility to present a racially and culturally diverse network of characters weighs heavier? After all, comics do still cater to a younger audience, they do still influence future generations just by the very nature of their subject matter, so shouldn't they be taking the opportunity to positively influence them more seriously?
Look through the characters in the Marvel movies, the DC films, even their TV series, animated or otherwise. Out of the myriad characters presented, how many of them are African-American? There are a handful, out of the hundreds chosen.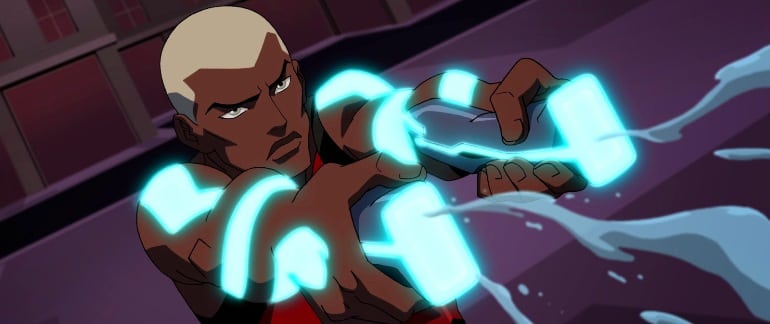 Don't get me wrong, I think that Black History Month is incredibly important, but like the Gay Pride movement or the Women's Rights movement, its real effectiveness will ultimately result in it becoming irrelevant. You don't need a movement, you don't require an initiative asking for relevance, respect, and acceptance when you already have them. America is far ahead of my own country, Australia, in addressing its shameful past in regards to the treatment of other cultures. Our treatment of our indigenous people has been, and continues to be, a national issue of great shame, regret, and concern.
Yet, Black History Month means nothing if not taken as an opportunity to affect real change. Marvel and DC are accountable and with a past which might be seen as an embarrassment to African-American people in how they have been portrayed and in regard to the lack of real representation, it is time to start making amends.
At their core, superheroes embody aspiration; we want to be like these characters and we want to see our greater qualities reflected back. This requires diversity, so that ALL of us can see an aspect of ourselves in these ridiculously amazing creations.
Society is changing, the world is becoming smaller and the comic book runs the risk of becoming irrelevant if it does not begin to fully embrace this.