The Ten: Must See Movies of 2016

2015 was a bit of a let down for me. There were some good movies, but the ones I expected to be great were just okay. Except Star Wars, The Kingsmen, and Mad Max. Those were great.
Anyway, 2016 is shaping up to blow last year out of the water. It was incredibly hard to cut it down to just ten movies. I easily could have highlighted twenty.
I ended up leaving off blockbusters like Warcraft and Assassin's Creed (sorry gamers!), Star Trek Beyond (it looks okay), and Doctor Strange (this might be where Marvel starts to lose people).
I also left off sequels and reboots like Ghostbusters, a new Bourne movie with Matt Damon returning, and Inferno, which is a new sequel to The DaVinci Code with Tom Hanks returning as Robert Langdon and joined by Felicity Jones, Ben Foster, and Omar Sy.
I also left off interesting new original movies like Knights of the Roundtable: King Arthur (a new Guy Ritchie movie starring Charlie Hunnam and Jude Law), Passengers (a space adventure movie about two space travelers who wake up 60 years early starring Jennifer Lawrence, Chris Pratt, Michael Sheen, and Laurence Fishburne), and Miss Peregrine's Home for Peculiar Children (a new Tim Burton movie based on a popular children's book series that could launch a new franchise).
While these all sound great, and I'm sure I'll end up seeing most of them, here are the ten to really look forward to in 2016.
---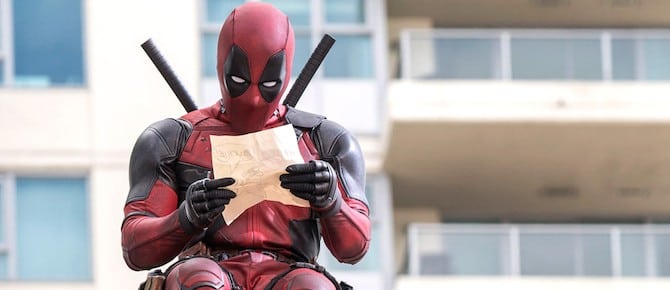 Deadpool: Fans were really disappointed with the portrayal of their favorite character in X-Men Origins: Wolverine, but they all agreed that Ryan Reynolds was perfect for the part. After championing the movie for seven years, we finally get to see a version that he promises we'll be happy with. The movie has a hard R-rating after removing a few scenes, and an unrated cut is already promised. If nothing else, it will be an exciting shakeup for the comic book movie genre, which is already wearing on some people.
---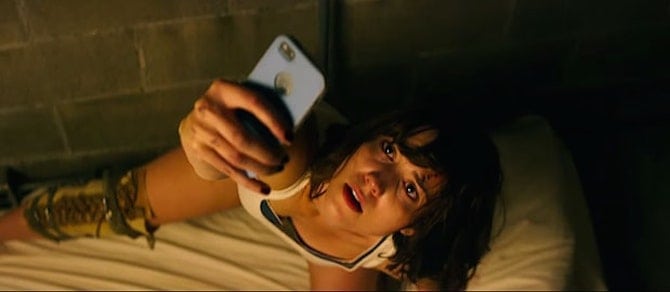 10 Cloverfield Lane: This completely came out of nowhere. A trailer released in January for a movie that nobody has heard of that comes out in early March? I love Cloverfield, and whether this is a direct sequel (doesn't appear to be), a pseudo-sequel/spin-off (possibly), or just a story that takes place in the same universe (most likely), I will be at the theatre on opening weekend. Even without Cloverfield ties the movie looks solid. Part Misery and part Blast from the Past. If nothing else, I love Mary Elizabeth Winstead and John Goodman.
---
Batman v Superman: Dawn of Justice: I've always been a DC guy, and I'm glad to see that they are finally taking the first steps toward their shared cinematic universe. A lot of people seem skeptical of the fact that they're jumping in and introducing a bunch of characters in a group movie, but that's how they did it with the New 52 launch a few years ago. Justice League was the title to follow to meet all of the characters and get a sense of the world that has been created. I'm not saying it will work here. Historically, movies that try to do too much are terrible (look at the entries that derailed both Spider-Man series), but I hope this one will be okay. Early reviews are encouraging.
---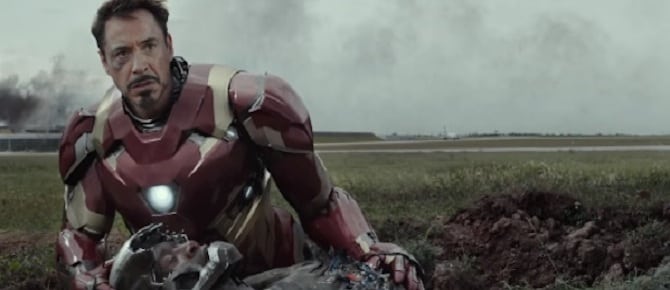 Captain America: Civil War: To be honest, the trailers haven't done much for me. I've found them a little boring. However, I have faith in the Russos to produce a quality product. I'm only really interested in four of the nine movies that Marvel has announced, and this is definitely one of them. If nothing else, it will be interesting to see how it shapes their universe going forward.
---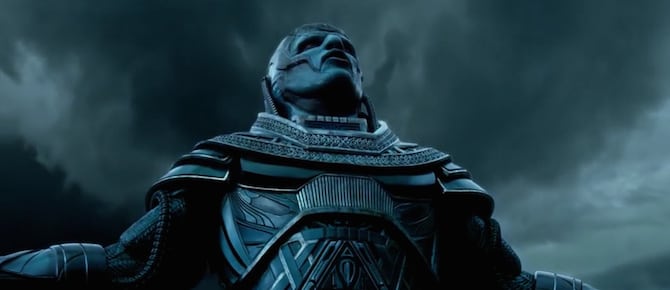 X-Men: Apocalypse: This might be the last time that we see some of the actors from X-Men: First Class portray these characters. Contracts are ending and X-Men: Days of Future Past left the series in a place where they can do a soft reboot. We're also seeing new characters from awesome actors like Oscar Isaac and Olivia Munn.
---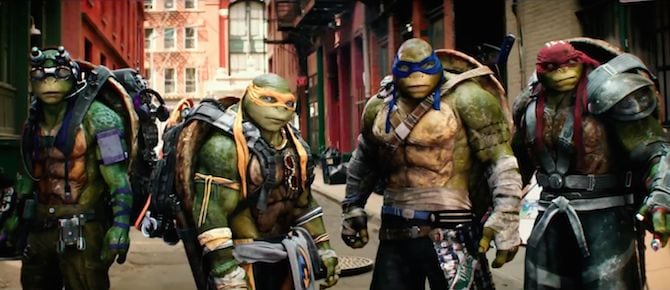 Teenage Mutant Ninja Turtles: Out of the Shadows: To be fair, this entry probably doesn't belong on the list. The rebooted Teenage Mutant Ninja Turtles from 2014 wasn't great. It was okay, kind of fun, but it definitely had issues. The encouraging thing about the sequel is that they've actually listened to the fans, made some changes, and added some fan favorites like Beebop, Rocksteady, and Krang to the mix. Plus, they cast real life superhero Stephen Amell from Arrow as Casey Jones. I have a moderate amount of hope.
---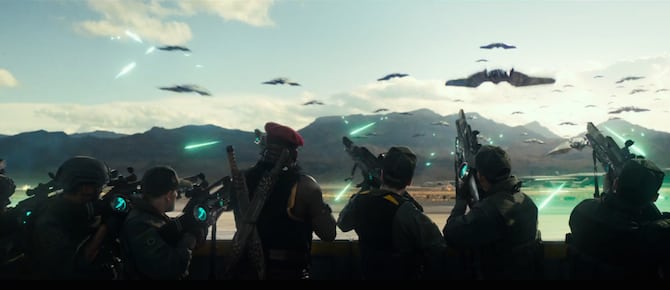 Independence Day: Resurgence: There has been a huge wave of sequels to old movies recently, and Roland Emmerich is jumping on to the nostalgia bandwagon with an Independence Day sequel that catches up with your favorite characters from twenty years ago when the aliens return for vengeance. I'm actually thrilled that this sequel is finally happening, as there have been rumors about it since the original was released. Hopefully FOX is able to cash in and we'll get another sequel sooner than 2036. Well, first let's just hope this one is good.
---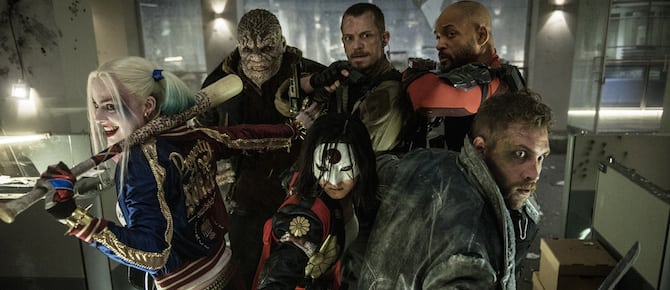 Suicide Squad: Batman v Superman: Dawn of Justice is introducing all of the heroes. How do we get to know the villains? Simple! Put the ones that have been captured on a covert military team and force them to do your dirty work. I've loved both trailers so far, and of all of the comic book movies to come out in 2016, I think this one looks the best.
---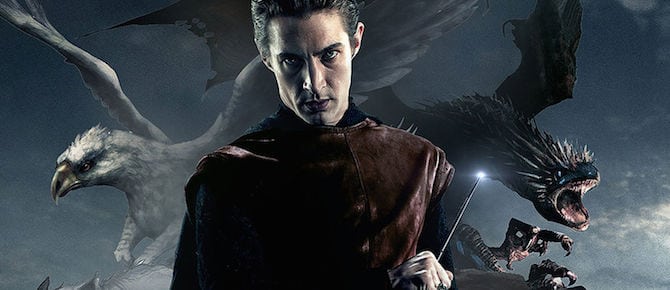 Fantastic Beasts and Where to Find Them: I feel like Warner Bros. has been trying to figure out how to make another Harry Potter movie since they ran out of books. This seems to be a good starting point. The cast is solid and the trailer looks great. Hopefully if it works out they can use the world of Harry Potter to create new adventures with side characters. At least that would be more interesting that just rebooting it.
---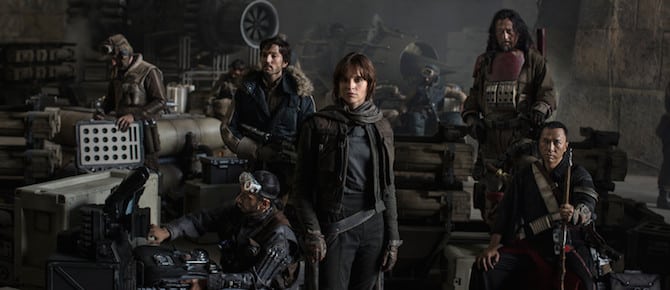 Rogue One: A Star Wars Story: Speaking of world-building, this year will also give us the first standalone Star Wars movie. Just like Fantastic Beasts and Where to Find Them, the success of this movie will go a long way in laying the groundwork for future movies in a galaxy far, far away. With Gareth Edwards (Godzilla) at the helm with a cast that includes Felicity Jones, Mads Mikkelsen, and favorite to space geeks everywhere Alan Tudyk, it's sure to be a success.
---
So that's the list of ten must-see movies of 2016. There are so many great ones coming out this year, that I'm sure you're disappointed with the ten I chose to highlight. Which one are you most looking forward to? What ones did I forget? Let us know in the comments below.