Reading Comics On The Train

I used to have to read my comics in secret.
Not that I used to wear a trench coat and wide-brimmed hat while cracking open the latest issue of Blue Beetle or anything, but I rarely let slip that I was a full-blown comic geek to any but the closest of my friends.
I wasn't ashamed, mind you, comics were my life blood, my familiar, my constant, and they brought me so much joy I would have defended them to my dying breath.
But my dying breath would have come that much sooner had I told everyone I read comic books. In my neighborhood, beatings were a familiar response from the uninitiated when you revealed your secret love, and although I was a pretty tough kid who could hold his own against one uneducated heathen, it was hard to fight a group of uneducated heathens who spent more time doing bench presses than learning who had betrayed the Teen Titans that month.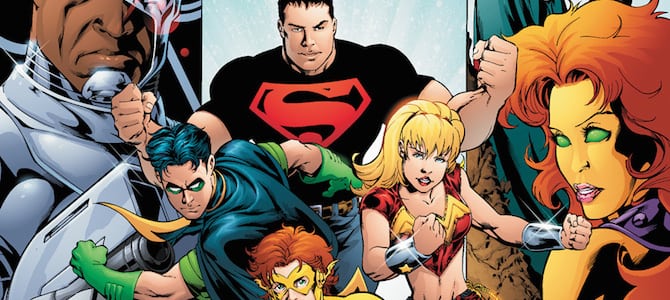 So I kept it to myself. Those closest to me, after I knew I could trust them would be slowly familiarized with my passion and, truth be told, every single one of them went on to read comics of their own choosing, even if only for a short time.
For me, I knew I was a lifer and that even if I had to have my comics delivered to me on horseback at midnight and receive them in hidden meadows amidst secret hand gestures and interpretive dance, I would never stop.
For, dear reader, I grew up reading comics in the 1980's.
Known now as the Bronze Age, many consider it to be the greatest decade in the history of the medium. Comics and their creators had matured and were looking to push the content further than ever before. The fans of the Silver Age had grown up and saw comics through the prism of their own experiences, their own culture and wanted to cram this into the medium they loved so much.
This resulted in them producing such masterpieces as The Dark Knight Returns, Watchmen, Kraven's Last Hunt, Love and Rockets, Days Of Future Past, Swamp Thing, The Dark Phoenix Saga, Teenage Mutant Ninja Turtles, Crisis On Infinite Earths, Batman: Year One, Nexus, The Crow…I could go on.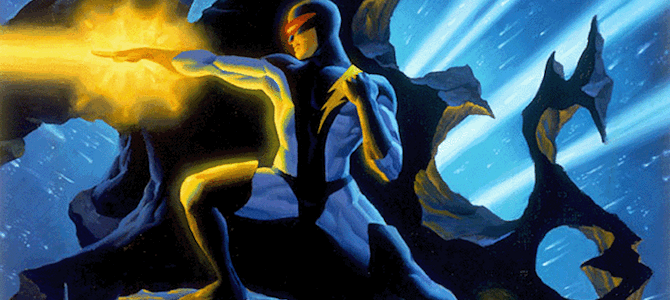 Such monumental work, of course, started to garner media attention outside of the comic world itself, with Frank Miller's Dark Knight Returns being singled out in particular for press from MTV to the New York Times.
"Comics are cutting edge!" They cried from the rooftops. "Comics are cool!"
And, of course, they were right. Unfortunately, it only took the general public another twenty something years to catch up with that sentiment.
I see kids reading comics on trains now.
I never did that, or if I dared to, I risked a serious kicking. In place of the skinny, haunted, Lee Harvey Oswald-type comic reader that I was, I see fresh-faced, well-adjusted persons populating comic conventions. I see buff athletic-types who would have pulverized me in the day, standing in line for The Force Awakens; psychobilly hotties lining up to get a glimpse of the geek comic writer of their choice.
It's a world gone mad.
Of course, this would have to be a good thing, right? No more random Fanboy beatings, the freedom to express the love of your chosen medium, the ability to interact with aforementioned psychobilly hotties at the convention of your choosing.
Yet, I wouldn't trade my comic book upbringing for any of it. Despite all the beatings and being ostracized by society in general for my love of all things nerd-like, it was an exciting time. It felt like punk—it was a forbidden thing that belonged only to me and the other unique souls whose paths I crossed. I found that there was a secret society of like-minded folk out there and if you dug deep enough, you could find them and, perhaps more importantly you could trust them.
You knew that they were in it for the same reasons you were, you knew they were lifers because there was little else to gain from loving the medium other than beatings and social exclusion. No one would choose that unless they were genuine.
And when you found that comic you'd been searching for by trawling through the back issue bins of hidden comic stores, or when you discovered a new title on the shelves or were told about it by another fan, it was like discovering Atlantis and you owned that experience. It didn't feel disposable. It became a part of who you were.
I don't mean to come across as some old fart who is waxing lyrical about the good old days. This really is a golden age of comics we are living in today, in so many ways.
I just hope that the passion is still out there, that people care as deeply about the medium as my group of misfit die-hards and I did. I hope that when the comic book movie falls out of favor with the general masses, as it inevitably will, and the crowd moves on to the next thing, that there is still that same group of comic fans out there that always have been. I hope they remain in love with the medium, fully and fearlessly, and seek each other out to discuss the latest issue of Spider-man, to dissect their favorite creators or to discuss the latest, shocking changes to Willie Lumpkin.
Without them there is no comic book medium, they are the tracks upon which it runs.
I don't read my comics in secret now, but once in a while, I suggest you give it a shot.