Best Games of 2015

Last year has come and gone, but left in its wake are many unforgettable and revolutionary titles that have pushed and redefined the gaming landscape…and others that were just a hell of a lot of fun to play! Though we at Project-Nerd didn't get to sample everything 2015 had to offer, here is a list (in chronological order) of some of the best games we got our hands on.
---
The Book of Unwritten Tales 2
PC (February)
Sequel to the 2009 PC point-and-click adventure game of the same name (without the "2" obviously), The Book of Unwritten Tales 2 is a hilarious continuation of the series; the nonsensical title itself is indicative of the wonderfully silly and irreverent humor that permeates the entire game. Boasting full voice acting and many entertaining puzzles, this sequel also packs more fantasy pop-culture Easter eggs into a single frame than most games do in their entirety. This one flew under most people's radar, but fans of Monkey Island should pick this up immediately.
---
Mortal Kombat X
PS4, Xbox One, PC (April)
Mortal Kombat 9 rightfully returned the popular fighting game series to its 2-D roots in 2011 and laid the groundwork for this amazing 2015 entry. The unequivocal best in the series, MKX hits all the right notes. Plagued only by micro-transactions, this game offers a wealth of content, an appropriately dark storyline and some of the best characters in the series so far (especially Predator, who thankfully is done proper justice). Most importantly, the perfected game play mechanics and character move-sets in MKX finally put the series on par with fighting game heavyweights like Tekken and Street Fighter.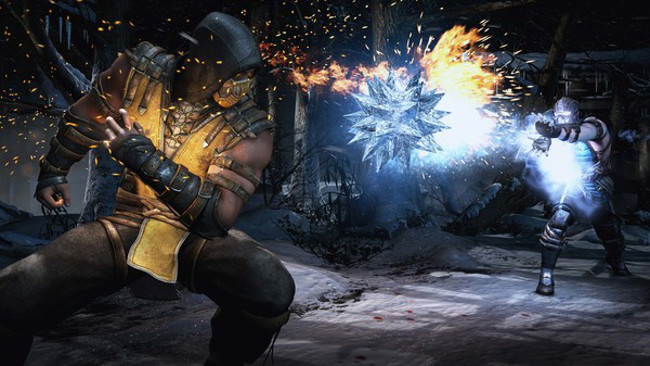 ---
The Witcher 3: Wild Hunt
PS4, Xbox One, PC (May)

Project-Nerd's pick for Best Game of the Year, The Witcher 3: Wild Hunt is a ground-breaking achievement in gaming. Breathtaking visuals, a beautiful original soundtrack, an engaging mature story, exciting and wieldy combat; down to the smallest detail, this game does everything right. The only downside to the experience is not possessing enough positive adjectives to describe it. Though Wild Hunt is the third entry to the series, the game is mostly a stand-alone experience that offers a great entry point for new players. There is no excuse for not playing this one.
---
Easily the best multiplayer party game of 2015, it is hard to convince gamers how fun this title is when the most accurate description is, you know…car soccer. It sounds ridiculous and really, it kind of is. So what? The reliable physics and simple, fast-paced action make Rocket League a blast to play, especially with friends. Easy to learn but difficult to master, players can start having fun with this one as soon as they pick up the controller.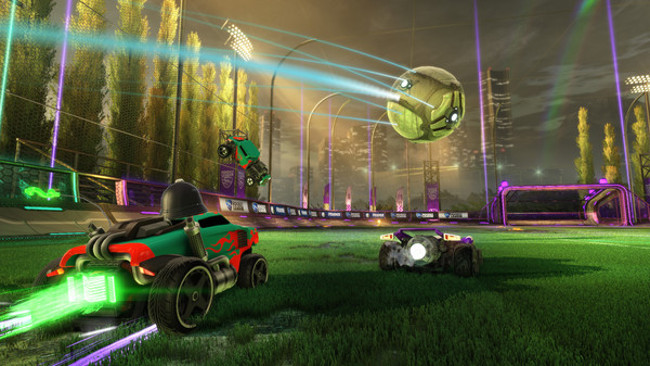 ---
Super Mario Maker
Wii U (September)
Have you ever dreamed of a Mario level made entirely of goombas? Now you can build one! More of a creation kit than a game, Super Mario Maker is in a genre unto itself. Anyone who enjoyed building their own levels in games like Little Big Planet or Battle Block Theater will revel in the robust tool set and creative freedom offered by this title. Allowing you to create, play, and share, Super Mario Maker has the longevity to stay fun for a long time.
---
SOMA
PS4, PC (September)
SOMA makes this list for one reason: the story. The creepy atmosphere of the game is also great, but only insofar as it enhances the ominous plot. The game play mechanics are in shambles and some segments can become tediously boring, but trust that it is all worth it. Be it literature, game, or film, SOMA offers one of the most mind-bending existential storylines of any medium. An experience that can leave you seriously contemplating the meaning of life is a substantial achievement in video games and one that should not be missed.
---
Fallout 4
PS4, Xbox One, PC (November)
One of the most anticipated games in recent memory, Fallout 4 is impressive. Though it lacks the stellar writing of its predecessors, the updated graphics, customization, and combat bring the Fallout series roaring into the modern era. Many smart innovations to crafting, looting, and base building also make this title a standout example to other developers on how to improve basic systems that are so common in most RPGs. A deep and rewarding experience, the world of Fallout 4 is a vast playground brimming with cool ideas and endless potential.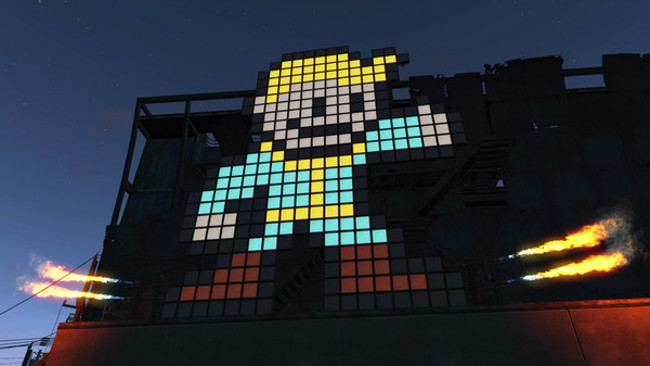 ---
Honorable Mentions:
Bloodborne – PS4 (March)
Until Dawn – PS4 (August)
Metal Gear Solid 5: The Phantom Pain – PS3, PS4, Xbox 360, Xbox One, PC (September)
Do you agree with our list? Were there any games you feel we missed? Let us know in the comments.