'David Bowie' 1947-2016

It's hard to define how much of a loss David Bowie is to the world.
There are few performers who so effortlessly straddle the worlds of music, art, film and performance, and there were none who did it so well. Erotic, sexual, adventurous, experimental… Bowie moved through so many different personas and stages in his career. Attempting to describe them all in a few adjectives barely seems enough.
Bowie, born David Jones in 1947 was and is an anomaly. There were none like him before, and it is hard to imagine there will ever be another like him again.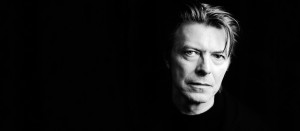 As with all great artists, like Dylan and the Beatles at their greatest, Bowie drank in the world around him and presented it back in a way it never could have imagined; grand, beautiful and exotic. All this was embodied in his Ziggy Stardust persona, who appeared on the album, The Rise And Fall Of Ziggy Stardust And The Spiders From Mars in 1972. In this character was the embodiment of freedom from society and repression. It came with a soundtrack that took all the raw elements of rock and roll and sent it to Mars.
Bowie morphed from one persona to another, wearing different musical styles like coats and becoming ever more adventurous–particularly through his works with Brian Eno and Tony Visconti in the late '70s and his collaborations with Iggy Pop and Lou Reed. Bowie embraced the mainstream before returning to his muse in the late '90s and into the 2000s, acted in a variety of projects from Jim Henson's Labyrinth to Nicolas Roeg's The Man Who Fell To Earth, and took the part of John Merrick in a much-acclaimed Broadway run of The Elephant Man. Yet music was where he always returned, having released his latest and now final album, Blackstar, only days before his passing.
David Jones. David Bowie. Major Tom. Ziggy Stardust. Alladin Sane. The Thin White Duke.
All silent now.

It's like one of the columns holding up modern music has been taken away. There is not a band or performer who can ignore the influence Bowie has on what they do, and it is hard to imagine modern music would exist in the form it is without him. Some have referred to him as the 'Picasso of Pop,' which is a fitting comparison, but Bowie was more than that.
He was a revolution, an ongoing instigator of ideas, ambition and innovation. He was raw passion and, sometimes, cold and distant. He was sex and drugs and rock and roll. He was funny, elusive, and androgynous. He excited and provoked.
Perhaps he didn't change the world, but he changed the world of anyone who came in contact with his art. There are very few gifts as pure as music, and with 27 studio albums, 9 live albums, 46 compilation albums, 5 EPs, 111 singles, 3 soundtracks, 13 video albums and 51 music videos in his wake, Bowie has left the greatest gift of all.
The world is a far less interesting place today.
But Ziggy Stardust lives. You can never silence genius.